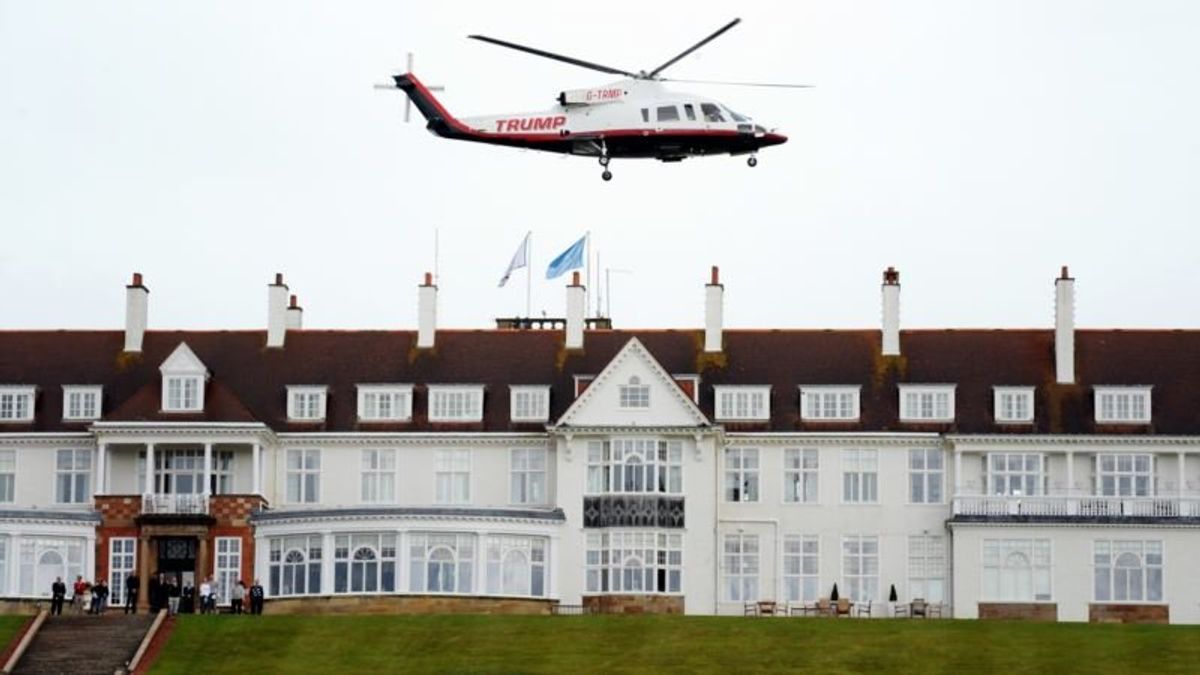 Six Takeaways from Trump's Financial Disclosure
Six Takeaways from Trump's Financial Disclosure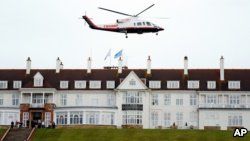 U.S. President Donald Trump filed his annual financial disclosure form this week with the Office of Government Ethics, the U.S. government's ethics watchdog.
Under U.S. law, all top government officials are required to file annual financial disclosure documents with the agency.
In Tuesday's 92-page filing, Trump acknowledged that he'd reimbursed his personal lawyer, Michael Cohen, last year for more than $100,000 for unspecified expenses incurred in 2016.
Trump's lawyers have previously said the president reimbursed Cohen for $130,000 that Cohen paid to an adult film star to keep her quiet about a sexual tryst she said she had with Trump 10 years earlier. Trump has denied having the tryst but recently confirmed reimbursing Cohen to stop "false and extortionist accusations" about it.
The financial disclosure did not say why Trump had not listed the payment in his previous financial filing, but the ethics agency said the reimbursement constituted a loan that should have been reported.
That has set off a firestorm of criticism and calls for an investigation into whether Trump violated federal law by omitting the payment from his 2017 disclosure.
The controversy has overshadowed other details in Trump's financial disclosure, which is the only publicly available snapshot into the president's finances — his debts, assets and income from dozens of companies and partnerships around the world.
Here are six noteworthy takeaways from the report:
Golf losses. Trump, an avid golfer who frequently visits his golf courses, sometimes in the company of world leaders, listed 17 golf companies in his disclosure form, with 13 reporting losses. Overall, golf-related revenue plunged to $210 million from nearly $300 million from the previous reporting period. However, the president's struggling golf courses in Turnberry, Scotland, and Doonbeg, Ireland, improved their earnings, with income at the Turnberry property growing to more than $20 million from $14 million. Trump plans to travel to Scotland during his visit to Britain this summer.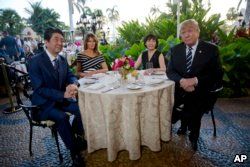 ​Winter White House. Revenue at Trump's Palm Beach resort, Mar-a-Lago, fell to $25 million from $37 million in the previous 16 months, as nearly two dozen charities canceled fundraising events at the club in the wake of Trump's controversial remarks about a white supremacist rally in Charlottesville, Virginia, last August. Trump reportedly spent about 10 percent of the first year of his presidency at Mar-a-Lago, nicknamed the "Winter White House," where he has hosted the Chinese president and the Japanese prime minister. Membership fees at the club doubled to $200,000 after Trump's 2016 election.
Old Post Office. Trump International Hotel Washington D.C. — formerly the Old Post Office — which opened less than two months before the 2016 election, more than doubled its revenue to $40.4 million. The property, frequented by politicians and foreign diplomats, has become a lightning rod for criticism from ethics watchdogs who have accused Trump of illegally profiting from the business in violation of a constitutional ban on receiving gifts from foreign governments. Last year, the attorneys general of the District of Columbia and Maryland sued Trump over the issue.
Foreign earnings. In recent years, Trump has licensed his name to property developers around the world, turning it into a major source of foreign income for his business organization. In his financial disclosure form, Trump reported income of $44 million to $60 million in management fees and royalties from an assortment of foreign properties. Licensing deals with luxury real estate companies in India, the Philippines, Turkey and Indonesia brought in $1 million to $5 million each. Trump Tower Kolkata, one of Trump's three India projects, brought the president up to $5 million in royalties and management fees. India has more Trump-branded properties than any other country outside North America.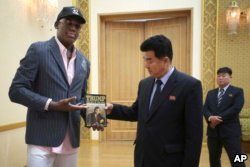 ​The Art of the Deal. The president's most famous book, Trump: The Art of the Deal, remained a literary cash cow, raking in up to $1 million in royalties — the same as in the previous year. But sales of his other best-seller, Time to Get Tough, plunged to between $15,000 and $50,000. The rest of Trump's crop of nearly a dozen books, most of them long forgotten, generated a few hundred dollars each. The exception: How to Get Rich, which brought in between $15,000 and $50,000.
Melania photo royalties. First lady Melania Trump, whose popularity has soared in recent months, received between $100,000 and $1 million in photo royalties from Getty Images. The previous year, she'd reported no income from photo royalties. In a recent CNN poll, 57 percent of respondents said they had a "favorable impression" of the Slovenia-born former model.