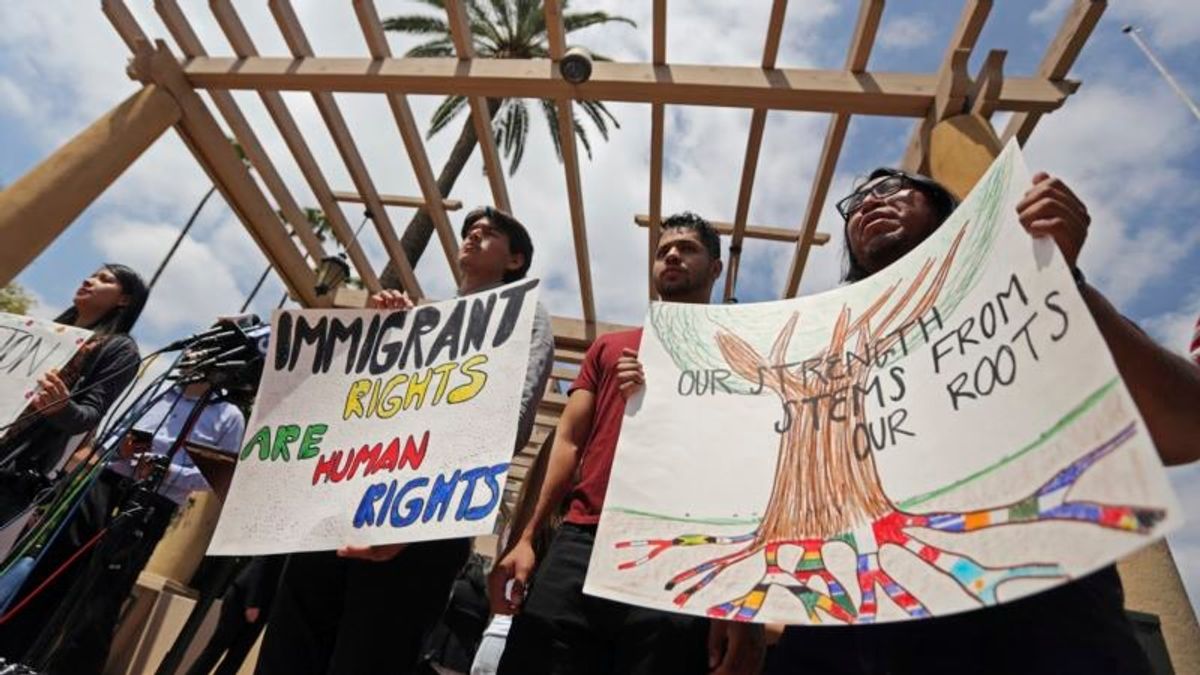 Immigration Effort in Congress Survives Leadership Block
Immigration Effort in Congress Survives Leadership Block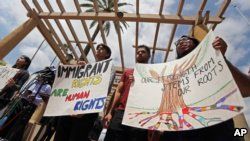 CAPITOL HILL —
Renegade Republicans who are trying to force a vote on immigration reform in the House of Representatives survived an attempt by leaders of their party to block their efforts.
The renegades, a group of moderate Republicans, are five signatures short of the 25 needed to bypass leadership and force floor votes on several immigration proposals through a rare procedural tactic known as a discharge petition.
Speaker Paul Ryan, a Wisconsin Republican, has described the discharge petition as "futile" because it lacks any guarantee that a bill would become law in the face of a threatened presidential veto.
But it was House conservatives who defeated the $867 million farm bill Friday when their own move to get an immigration bill to the House floor failed.
The House Freedom Caucus — a conservative voting bloc in the U.S. House — had offered to vote for the farm bill in exchange for a promise that one immigration bill would be brought up for a vote. The hope was that the offer would be enough to keep some Republican House members from signing the discharge petition.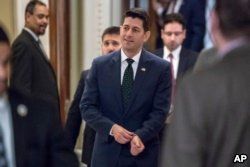 The immigration bill, known as the Goodlatte Bill, is a conservative approach to immigration that would provide legal status to undocumented young people brought to the U.S. as children in the Deferred Action for Childhood Arrivals program, but only in addition to changes in the U.S. legal immigration system.
The Goodlatte Bill is opposed by many moderate Republicans.
For them, the deal offered an opportunity to negotiate on legislation that might win the support of President Donald Trump and resolve the status of DACA recipients.
The deal fell through, and the farm bill failed to pass by a 193-213 vote Friday.
"It's not a fatal blow — it's just a reorganize," House Freedom Caucus Chairman Mark Meadows told reporters shortly after the vote, "At this point, we really need to deal with immigration in an effective way."
Meadows said House Majority Leader Kevin McCarthy negotiated in good faith on the immigration issue, but would not elaborate on why a deal was elusive.
Just before the vote, House Majority Whip Steve Scalise told reporters, "We want to solve the DACA problem and secure the border and I think there's still a path to get there with the president."
Hope in the Senate
The House effort to force an immigration vote is rekindling hopes for broader congressional action to address the status of hundreds of thousands of young undocumented immigrants across America, senators of both political parties told VOA Thursday.
"I'm glad the House is moving," North Carolina Republican Senator Thom Tillis said. "I'm optimistic. I have been, even when people said, 'You're crazy.'"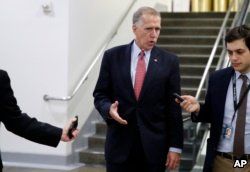 "I'm hopeful, I'm hopeful something happens on the House side that might shake [an immigration bill] free," Virginia Democrat Tim Kaine said.
Tillis and Kaine are among a bipartisan group of senators advocating permanent legal status for undocumented immigrants brought to America as children. Trump last year ordered an end to an Obama-era program that shielded so-called "Dreamers" from deportation, but federal courts have intervened to extend core elements of Deferred Action for Childhood Arrivals, or DACA.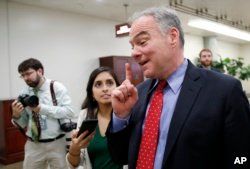 Despite bipartisan support for congressional action to safeguard DACA recipients, the Senate rejected three bills that would have done so earlier this year.
The Senate's No. 2 Democrat, Dick Durbin of Illinois, called the House petition "a hopeful sign" but added he was "disappointed by the reaction of Speaker Ryan, who has discouraged any effort to bring this issue to the floor."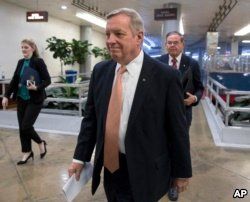 Tillis said a DACA solution paired with some U.S. border security enhancements demanded by Trump remains the best formula for getting an immigration bill through Congress.
But Kaine noted that Trump first endorsed, then rejected a bipartisan bill on DACA and border security earlier this year.
"We have a deal that we think is a good deal, and the president trashed it," the Virginia Democrat said. "If he [Trump] would return to his original position, we could make something happen."
The White House has said legal status for DACA recipients must be paired with a wall along the U.S.-Mexico border and an overhaul of America's legal immigration system, which Democrats do not support.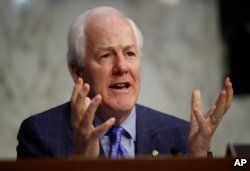 The Senate's No. 2 Republican, John Cornyn of Texas, told VOA he has yet to see an immigration bill that can pass both houses of Congress and get Trump's signature, making Senate action unlikely for the foreseeable future.
"I'm not aware of any consensus being achieved. If there was, it might be worth expending the effort [to debate it on the Senate floor]. But just to go through the same exercise without any results strikes me as futile," Cornyn said.
JOIN US ON RUMBLE LIVE NOW!