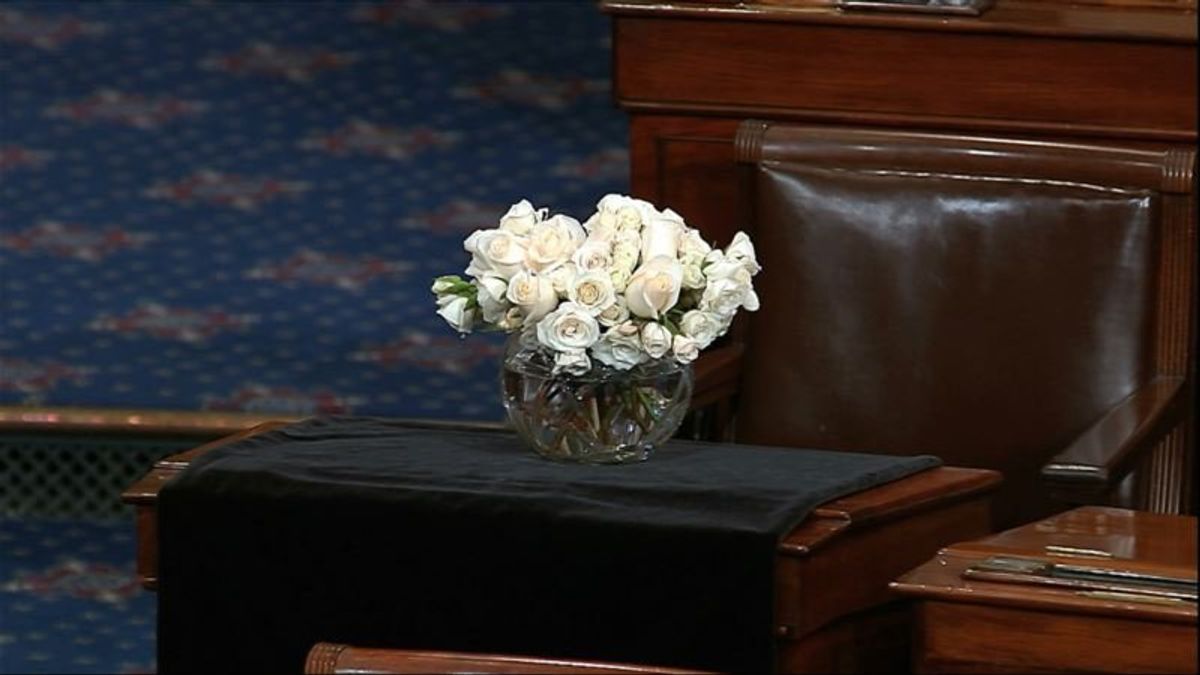 Services for McCain Begin Wednesday in Arizona
Services for McCain Begin Wednesday in Arizona
Memorial services honoring the late Senator John McCain begin Wednesday in Arizona, the western state he represented in Congress for more than 30 years.
He will be remembered during a private ceremony inside the rotunda of the Arizona State Capitol in Phoenix.
Afterward, the public will be invited to pay their respects as McCain lies in state.
Services will follow the rest of the week in Arizona and Washington.
On Thursday, a public memorial service will take place in Phoenix with members of McCain's family along with friends and officials from Arizona.
McCain will then lie in state at the U.S. Capitol in Washington on Friday after another ceremony there honoring his life and government service.
The remembrances continue Saturday at Washington's National Cathedral where speakers will include former Presidents Barack Obama and George W. Bush.
McCain is set to be buried Sunday at his alma mater, the Naval Academy in Annapolis, Maryland.
He died of brain cancer Saturday at the age of 81.