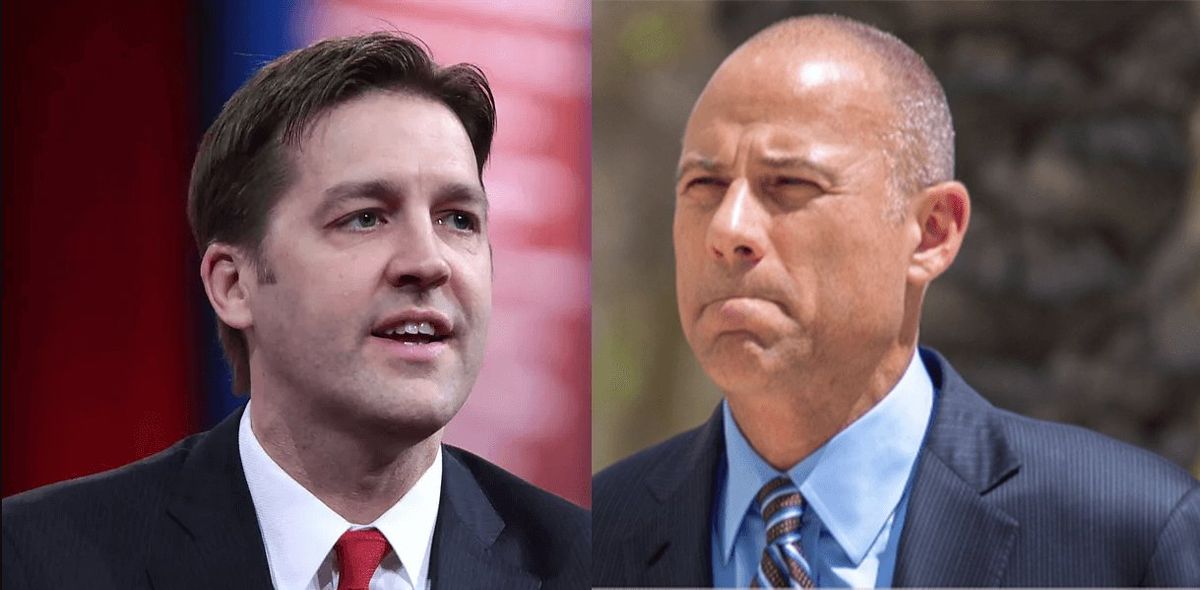 Sen. Ben Sasse calls Creepy Porn Lawyer Avenatti a 'Grade-A Scumbag'
On Friday, Fox News reported that "Creepy Porn Lawyer" Michael Avenatti was found guilty of extortion, wire fraud and transmission of interstate communications with intent to extort and now faces up to 42 years in prison.
Responding to the news, Sen. Ben Sasse, R-Neb., issued a statement calling the never-Trump lawyer a "D-list attorney," and a "Grade-A Scumbag."
So Ben Sasse's office has a statement pic.twitter.com/XlGyjjhJBP

— David Rutz (@DavidRutz) February 14, 2020

He also scorched Avenatti, saying he "wasn't a real attorney" but just "played one on TV."
Fox News added:
Back in 2018, a Media Research Center study revealed that Avenatti, who represented a porn star in a lawsuit against President Trump, appeared on CNN a whopping 74 times over a 10-week period and the network's in-house media critic famously declared the now-disgraced porn lawyer was a legitimate threat to challenge Trump in the 2020 presidential election.

Stelter told Avenatti on air, "Looking ahead to 2020, one of the reasons why I'm taking you seriously as a [2020 presidential] contender is because of your presence on cable news."
The report also notes:
The once famed lawyer for adult-film star Stormy Daniels faces two other trials. In a second trial in Manhattan, he faces charges that he cheated Daniels out of the proceeds of a book deal. The most serious charges are in a federal case in Los Angeles, where he is accused of defrauding clients and others.
Something tells us we won't be seeing much of Avenatti on cable outlets anytime soon.
Avenatti is set to be sentenced on June 17.