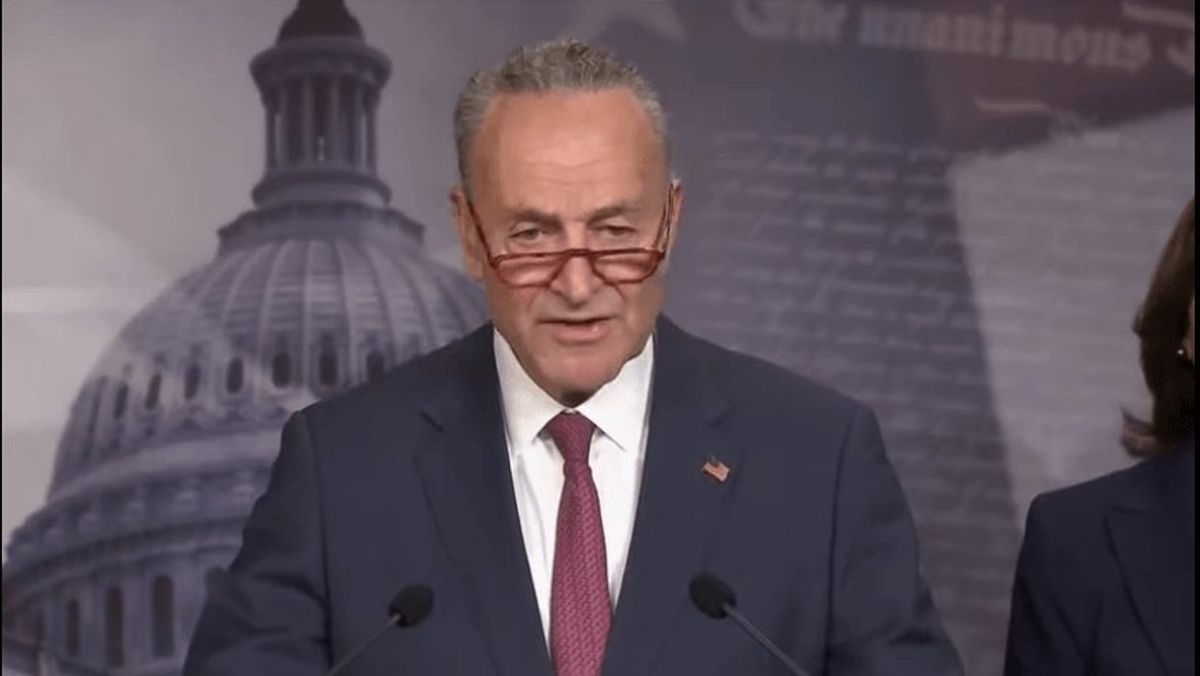 Schumer tries end-run around Senate witness vote with subpoenas for Bolton, others — fails miserably
After the Senate voted to reject additional witnesses and documents in the impeachment trial of President Trump, Senate Minority Leader Chuck Schumer decided to do an end-run around senators by putting forward amendments to subpoena a number of current and former White House officials, including John Bolton.
According to Jim Hoft, that got shot down as well with a 51-49 vote.
Senator Schumer has called for an amendment vote tonight to subpoena Mulvaney, Bolton, Duffy, Blair, & White House, OMB, DoD, and State Dept documents. These are the witnesses & documents we need for this impeachment trial.

— Elizabeth Warren (@SenWarren) February 1, 2020
According to NBC News, there were four amendments, three of them put forward by Schumer:
Trending: Democrat Bill Requires All Gun Owners to be Federally Licensed

Schumer amendment to subpoena Mulvaney, Bolton, Duffy, Blair and White House, OMB, DOD and State Department documents

Schumer amendment to Subpoena John Bolton

Schumer amendment to subpoena Bolton; provided further that there be one day for a deposition presided over by Chief Justice, and one day for live testimony before the Senate, both of must occur within 5 days of adoption of the underlying resolution

Van Hollen amendment to require the Chief Justice to rule on motions to subpoena witnesses and documents, and to rule on any assertion of privilege
Apparently, Schumer can't handle the fact that his side lost the original vote and decided to throw a temper tantrum.
###
By Joe Newby
Joe Newby is a 10-year veteran of the U.S. Marine Corps, Joe ran for a city council position in Riverside, Calif., in 1991 and managed successful campaigns for the Idaho state legislature. Co-author of "Banned: How Facebook enables militant Islamic jihad," Joe wrote for Examiner.com from 2010 until it closed in 2016 and his work has been published at Newsbusters, Spokane Faith and Values and other sites. He now runs the Conservative Firing Line.