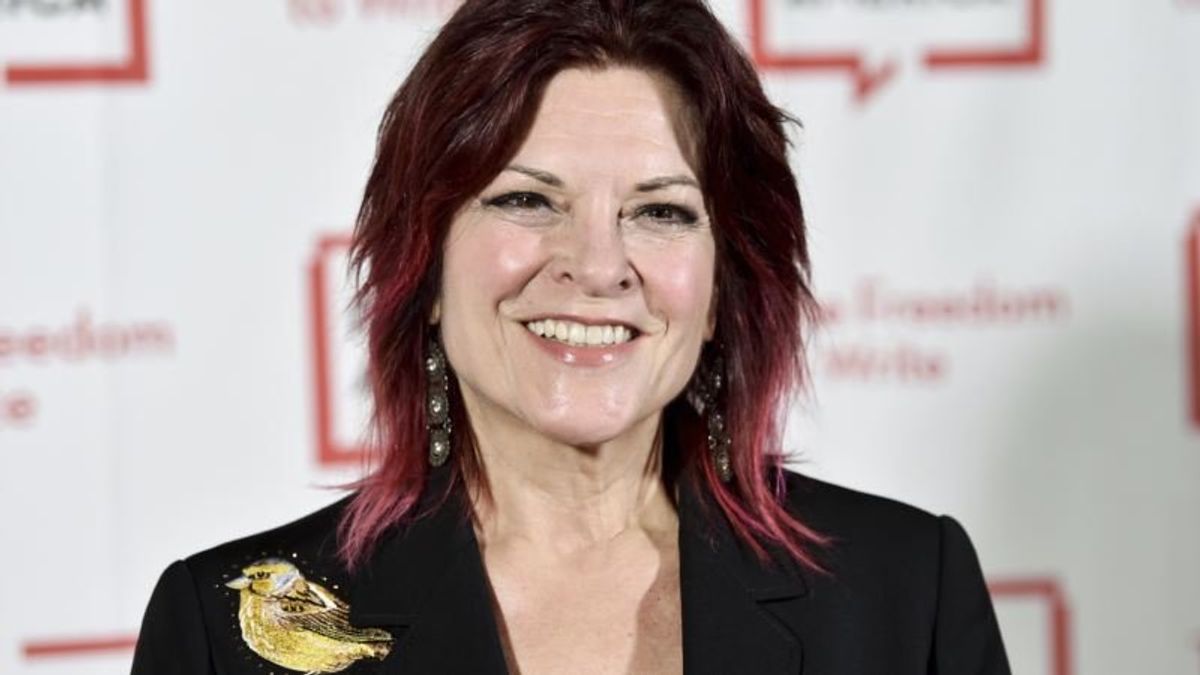 Rosanne Cash Calls Threats to Journalism 'Really Alarming'
Rosanne Cash Calls Threats to Journalism 'Really Alarming'
NASHVILLE, TENNESSEE —
Rosanne Cash's interest in political and social activism started at a young age, but she also had a role model in her father, Johnny Cash.
The Grammy-winning singer-songwriter will receive the "Spirit of Americana" Free Speech award Wednesday during the Americana Honors & Awards show in Nashville. Her father received the honor in 2002.
"I campaigned for [George] McGovern when I was too young to vote," she told The Associated Press in a recent interview. "I learned, too, at my father's knee. He was tremendously outspoken, but he had the ability to be passionate and righteous and also compassionate at the same time. That's what I try to do, too."
Cash's career started with her 1981 break-out album, "Seven Year Ache," followed by a string of 11 No. 1 country singles. Today, the singer-songwriter has found a better home for her introspective, poetic music in the Americana genre, which encompasses country, folk, blues, rock and much more.
Cash, a passionate advocate for stopping gun violence, was a longtime member of the board of PAX, an organization that has been folded into the Brady Campaign to Prevent Gun Violence.
She says First Amendment (free speech) rights are under fire around the world.
"It's really alarming," she says. "When the highest echelons of government call to shut down newspapers or strengthen libel laws or investigate journalists, to even attack journalists, that's a very dangerous time. It's one of the foundations of the republic."
And her calls for stricter gun control have been met with threats and vitriol. She said her daughter has received death threats because of her op-ed columns published by The New York Times.
"A lot of times I feel I don't have the courage, but I say it anyway," Cash says. "Because I cannot … sit here and watch children being slaughtered when they go to school. It's wrong. It's immoral."
One op-ed came days after the deadliest mass shooting in nation's modern history occurred at a country music festival in Las Vegas last October. She called on the country music community to reject the NRA, which in recent years has sought to tie country music to gun-linked activities like hunting, while also putting its brand on country music tours and concerts.
Cash said some people have talked to her privately about gun control, but she's seen little change regarding the NRA among members of the country music industry.
"It's not just fear of your fans burning your records or the blowback from fans," Cash said. "It's fear of some kind of disenfranchisement, or not upholding the iconography of the country music industry. I honestly don't know. It's kind of shocking to me."
She's also been a supporter of copyright reform and fair compensation for artists as a board member of the Content Creators Coalition.
"I see so many young musicians quit because they can't pay their rent," Cash said. "And I see a lot of older musicians that can't tour anymore because they are barely scraping by. For a lot of reasons, but one is there are no royalties paid from the digital realm for pre-1972 recordings."
The award is presented in partnership with the First Amendment Center that was founded by journalist and publisher John Seigenthaler Sr. Cash said she deeply admired Seigenthaler for his work during the Civil Rights era when he was the chief negotiator with the governor of Alabama during the Freedom Rides.
During the awards show on Wednesday, Cash will be performing a new song "Everyone But Me" from her upcoming album, "She Remembers Everything." It's a poignant date for Cash as well. It's the 15th anniversary of her father's death.
"He was propelled by his sense of what was moral and what was righteous, his own passion and his own sense of right and wrong. He spoke for Native American rights, for prison reform, against the Vietnam War and many other things," Cash said. "It was all in a day's work."