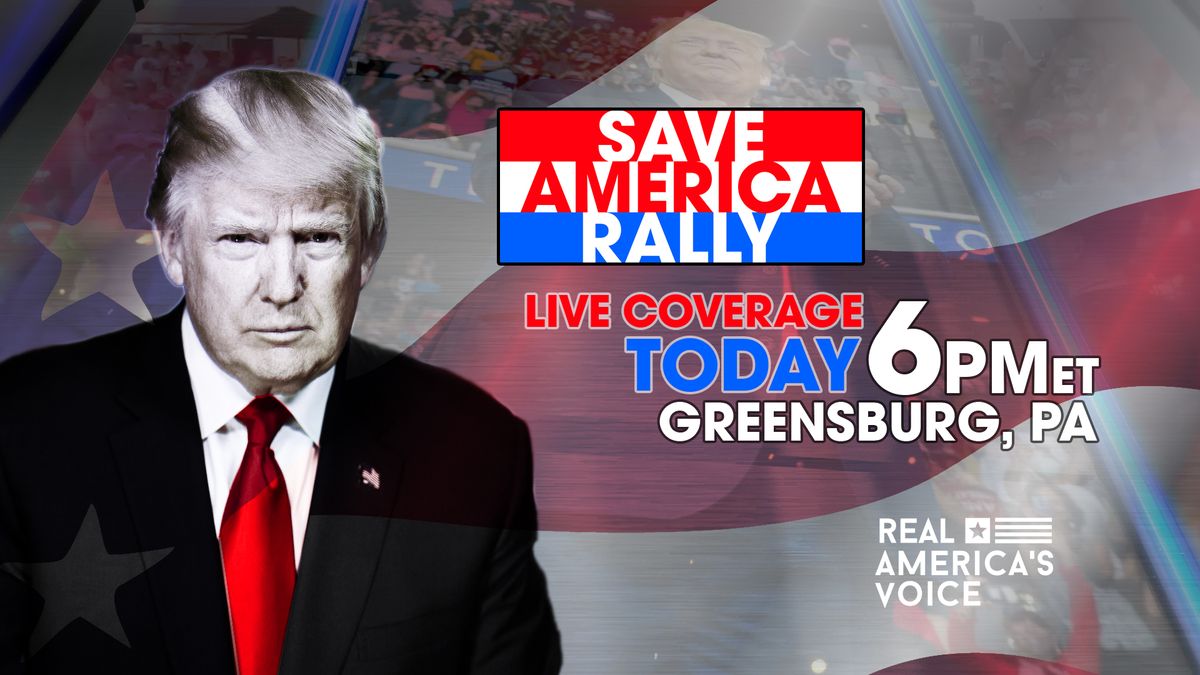 ROE V. WADE EXPECTED TO BE TOP OF THE AGENDA AT PA TRUMP RALLY AIRING LIVE ON REAL AMERICA'S VOICE, PROVIDE SUPPORT FOR DR. OZ IN TIGHT PRIMARY RACE
FOR IMMEDIATE RELEASE

Contact: Ed Kozak
media@proactivecommunications.com
M 917-887-9853
Fastest-growing news network providing wall-to-wall coverage of 45th President's 'Save America' rally
Centennial, CO/May 6, 2022 —Roe V. Wade is expected to be at the top of 45th President Donald Trump's agenda when he takes the stage at the Westmoreland County Fairgrounds in Greensburg, PA on Friday night, where he will also be providing crucial support for Dr. Mehemet Oz in the GOP primary race for Senate. Real America's Voice will be airing the speech live across all of its digital media platforms and live coverage of the event will begin at 6pm eastern.
"In the last week we've seen the lasting power of the Donald Trump presidency, with the reveal of the impending Roe v. Wade ruling and the victory of Trump-endorsed JD Vance in the Ohio senate primary," said Real America's Voice CEO Howard Diamond. "Americans very much still care what Donald Trump says and thinks, and we're proud to provide our viewers direct access to this 'Save America' rally that comes at a crucial moment, both in terms of the Pennsylvania GOP primary and the direction of the country as a whole."
Morning anchors Ed Henry and Karyn Turk, and investigative reporter Heather Mullins, will be reporting live on the ground from the Westmoreland Fairgrounds in Greensburg, PA. Live coverage of the event will also be streamed on GETTR, where viewers will be able to interact directly with the Real America's Voice talent on the ground.

LIVE team coverage of the Greensburg, Pennsylvania "Save America Rally" begins Friday, May 6 at 6:00 pm EST. Stream online at http://realamericasvoice.com or on DISH Ch. 219, Pluto TV Ch. 240, Samsung TV Plus Ch. 1029, The Roku Channel Ch. 175, SelectTV Ch. 106, as well as Apple TV, Fire TV, and Roku streaming devices.
#####