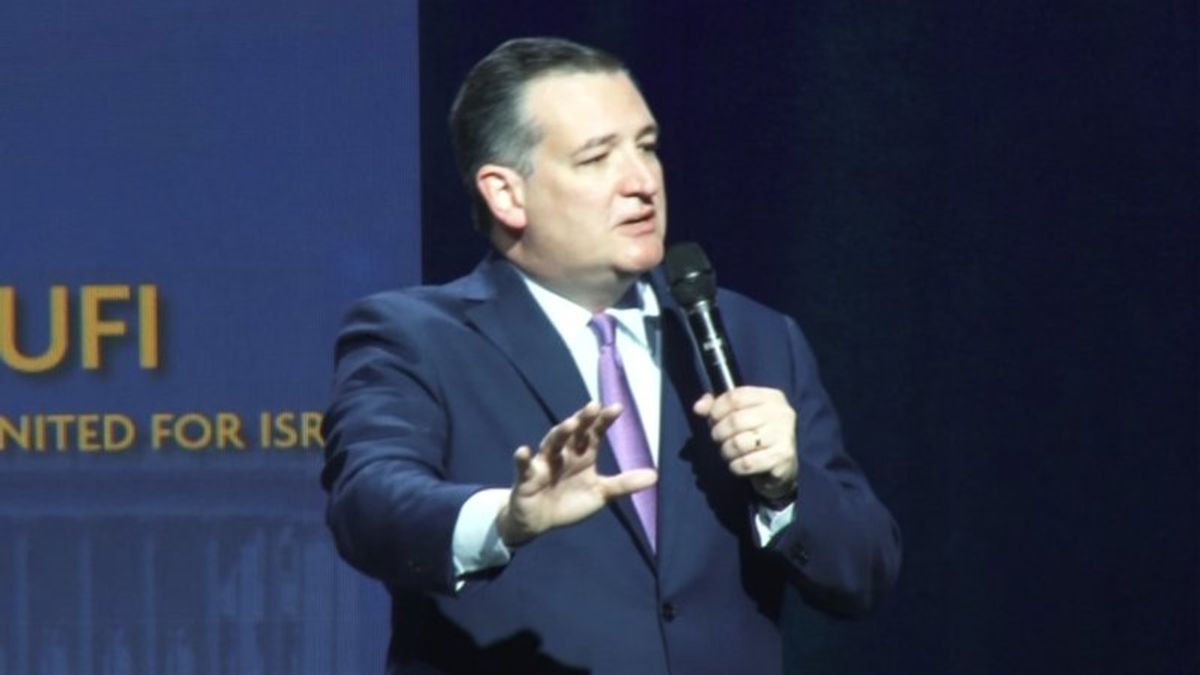 Republican Senators Urge US Christians to Back Tougher Iran Policies
Republican Senators Urge US Christians to Back Tougher Iran Policies
A group of Republican U.S. senators has appealed to members of the nation's Christian evangelical community to provide more support for their push for tougher U.S. policies toward Iran.
Speaking to a Christian evangelical conference in Washington on Tuesday, the four senators described Iran as a mortal danger to the U.S. and its ally Israel, and promised action to counter that threat. They had a receptive audience in the hundreds of activists who gathered at the Washington Convention Center for the final session of the two-day annual Christians United for Israel (CUFI) summit.
Ted Cruz of Texas was one of the four Republican senators who received warm welcomes from the politically conservative crowd. He said Americans and Israelis face a common danger from Iran, whose Islamist leaders long have led public chants of "Death to America" and "Death to Israel."
"I am thankful that we [now] have a president and an administration who understand a simple and powerful truth," said Cruz, "that Israel is our friend, that [Iranian Supreme Leader] Ayatollah [Ali] Khamenei should never, ever be allowed to have nuclear weapons, and that they will stop or we will stop them."
South Carolina's Lindsey Graham told the conference he sees Iran as one of the biggest threats to the U.S. and Israel and vowed to do something about it.
"I am going to introduce legislation soon that sides with the Iranian people against the ayatollah and his henchmen, and I need your support to make that a law," Graham said. "We are going to treat the Iranian regime the way [then-U.S. President] Ronald Reagan treated the Soviet Union. It is an evil empire, and it will fall."
Reagan, also a Republican, referred to the Soviet Union as an "evil empire" in a speech to Christian evangelicals in Florida in 1983.
A third Republican senator, Tom Cotton of Arkansas, urged the crowd to support his idea for a law that would try to curb the elaborate lifestyles of Iranian leaders engaged in perceived illicit activities.
"I have introduced new legislation to expose ill-gotten wealth of senior Iranian officials," Cotton said. "[The bill also] would prohibit any Iranian official involved in hostage-taking of Americans, and the family of such an official, from entering the U.S. If you are holding an American hostage — away from his children or wife or his parents — then your wife and your kids and your family should not vacation in the U.S."
Another proposal came from Texas Senator John Cornyn, who said he was seeking bipartisan support for a bill he introduced to sanction Iran's Mahan Air. For years, Washington has accused the self-described commercial airline of serving as a transport vehicle for the elite Quds Force of the Islamic Revolutionary Guard Corps.
"This airline is the primary way in which terrorist personnel and weapons are spread in places like Syria and Lebanon, presenting a clear danger to the security of Israel," Cornyn said. "That is an unacceptable condition that my bill will change, and I hope we will pass this bill with your support."
Shiite-majority Iran denies sponsoring terrorism and long has asserted it is a victim of Sunni terror in the region.
The conference ended with CUFI organizers echoing the senators' calls for participants to visit Congress later in the day to try to persuade other lawmakers to support the proposed measures against Iran.
This report was produced in collaboration with VOA's Persian service.