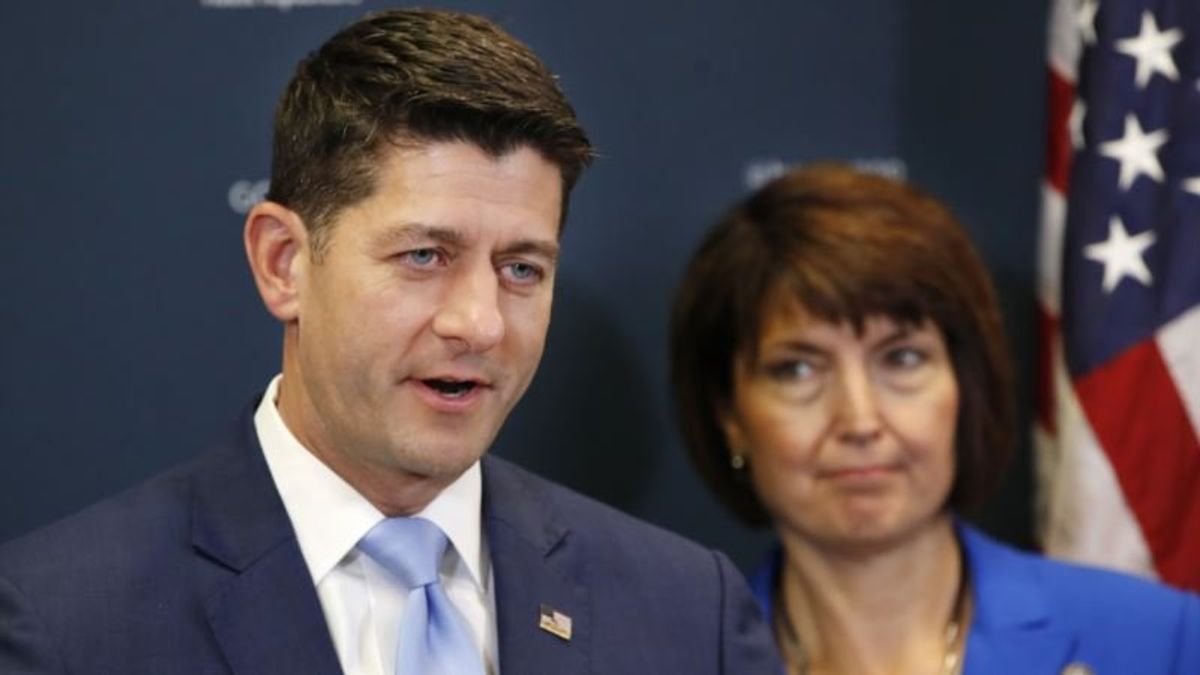 House Speaker Ryan: Putin Won't Be Invited to Address US Congress
House Speaker Ryan: Putin Won't Be Invited to Address US Congress
Russian President Vladimir Putin will not be invited to address the U.S. Congress if he accepts President Donald Trump's invitation to visit Washington, a senior Republican lawmaker said on Tuesday, calling that a privilege reserved for allies.
The comments by House of Representatives Speaker Paul Ryan reflect the continuing unease among U.S. lawmakers even within Trump's own party about the president's outreach to Putin in the wake of the July 16 summit between the two leaders in Helsinki.
Ryan told a briefing he did not have a problem with Trump sitting down with foreign leaders like Putin, but said the message being conveyed during such talks is what is important.
"If the message is, 'Stop meddling in our country, stop violating our sovereignty,' then I support that. But it's the message that counts," Ryan told reporters, adding "we can always be firmer on that."
Asked about Trump's invitation to Putin, Ryan told reporters the Russian leader will not be given the chance that some visiting foreign leaders get to address a joint session of the U.S. House and Senate.
"We would certainly not be giving him an invitation to do a joint session," Ryan added. "That's something we reserve for allies."
Trump faced bipartisan criticism over his performance at the summit. At a joint news conference after their meeting, Trump gave credence to Putin's denials of Russian interference in the 2016 U.S. presidential election despite the findings of the U.S. intelligence community about Moscow's actions. Putin also told reporters there that he had wanted Trump to win that election against Democratic candidate Hillary Clinton.
Trump later said he misspoke in the news conference and that he accepted U.S. intelligence that Russia had interfered. But Trump has called the summit a success and invited Putin to visit Washington in the autumn, and over the weekend called Russian interference in the election "a big hoax."
Without providing evidence, Trump separately on Tuesday said on Twitter he believed Russia intends to sway the November U.S. congressional elections in favor of Democrats and not his fellow Republicans.
Some Republicans expressed fresh skepticism about a Putin visit. Representative Mac Thornberry, chairman of the House Armed Services Committee, said, "I'm suspicious of everything Putin does."
After a meeting of House Republicans, Thornberry said he had heard no talk of anyone in Congress trying to meet with Putin during the potential visit.
"I don't know how that would be of much benefit," Thornberry said.
Trump faced withering criticism after meeting Putin in Helsinki, including from former CIA Director John Brennan, who described the president's performance as "nothing short of treasonous." The White House said on Monday Trump was looking at revoking the security clearances of Brennan and five other former officials who have been critical of the president.
Ryan downplayed the threat.
"I think he's trolling people, honestly," Ryan said.