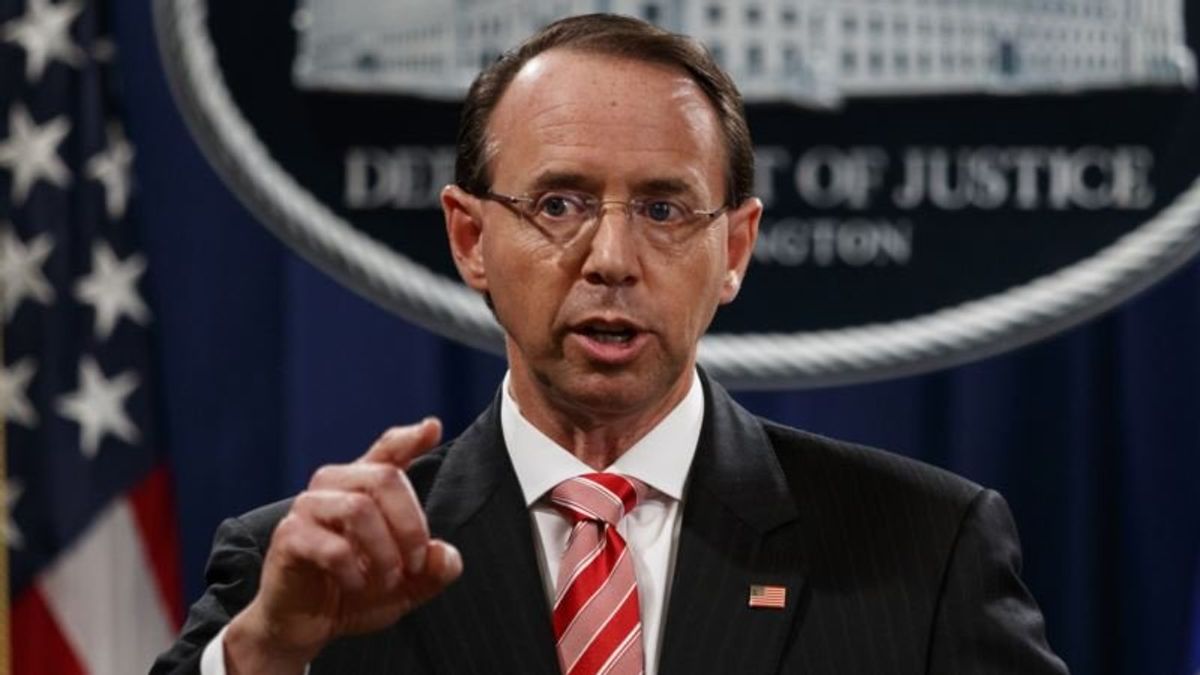 Reports: Deputy Attorney General Rosenstein Expects to be Fired
Reports: Deputy Attorney General Rosenstein Expects to be Fired
U.S. media reports say Deputy Attorney General Rod Rosenstein is expecting to be fired. While some reports suggest that he has discussed resigning, others say he is refusing to leave unless he is fired.
The news come days after The New York Times reported that Rosenstein last year suggested secretly recording President Donald Trump and that he raised the idea of using the 25th Amendment to remove Trump from office for being unfit to govern.
Rosenstien had denied the newspaper report last week.
"The New York Times's story is inaccurate and factually incorrect. I will not further comment on a story based on anonymous sources who are obviously biased against the Department and are advancing their own personal agenda. But let me be clear about this: based on my personal dealing with the President, there is no basis to invoke the 25th Amendment," he said in a statement.
A source who was in the room during a meeting when Rosenstein made the remark about recording the president told VOA that the remark was made sarcastically. He said it "was never discussed with any intention of recording a conversation with the president."
The deputy attorney general oversees the Special Counsel probe into Russia's interference in the 2016 election. Whether he is fired or resigns on his own could affect who will succeed him as a deputy attorney general.