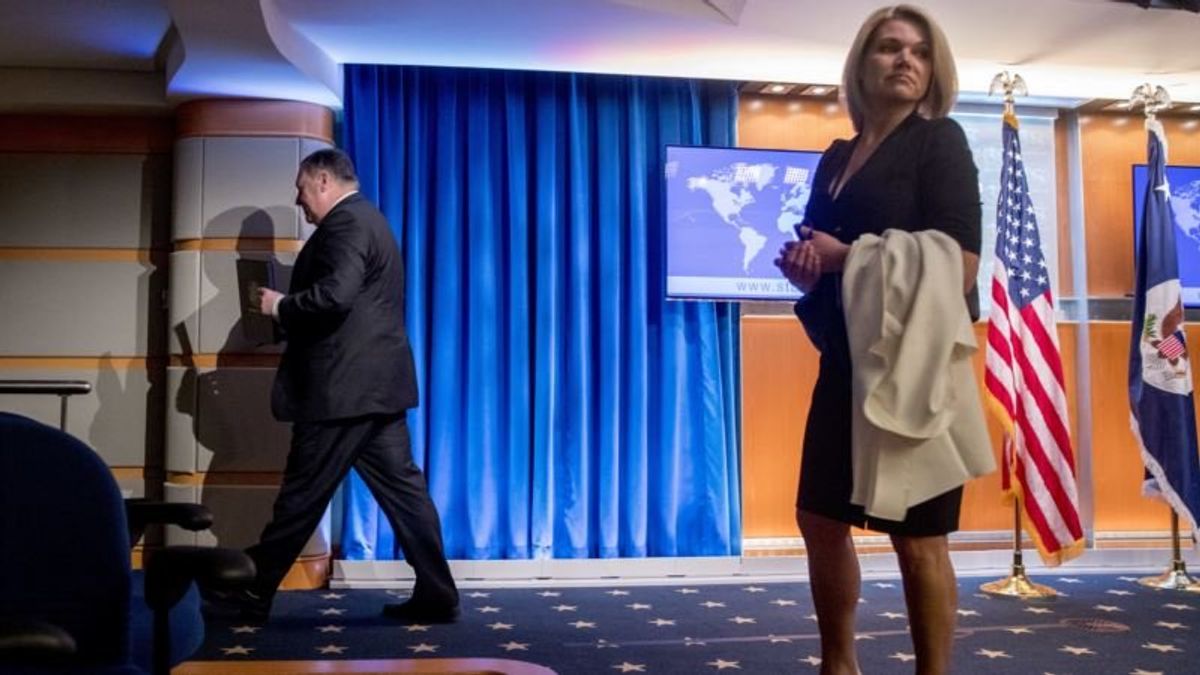 Report: State Dept. Spokeswoman Nauert Offered UN Post
Report: State Dept. Spokeswoman Nauert Offered UN Post
U.S. State Department spokeswoman Heather Nauert has been offered the job of U.S. ambassador to the United Nations, ABC News reported on Thursday, citing an unnamed senior White House official.
ABC News said it was not clear Nauert had agreed to accept the nomination from President Donald Trump. A source familiar with the selection process told Reuters earlier on Thursday that Nauert was "at the top of the list."
Asked by Reuters whether Nauert had been offered the job, a White House official said only that she was under consideration. If nominated by the president and subsequently confirmed by the Senate, Nauert would replace Nikki Haley, who announced last month she would leave the post at the end of the year.
Nauert, a former anchor and correspondent at Fox News Channel, joined the State Department as spokeswoman in April 2017.