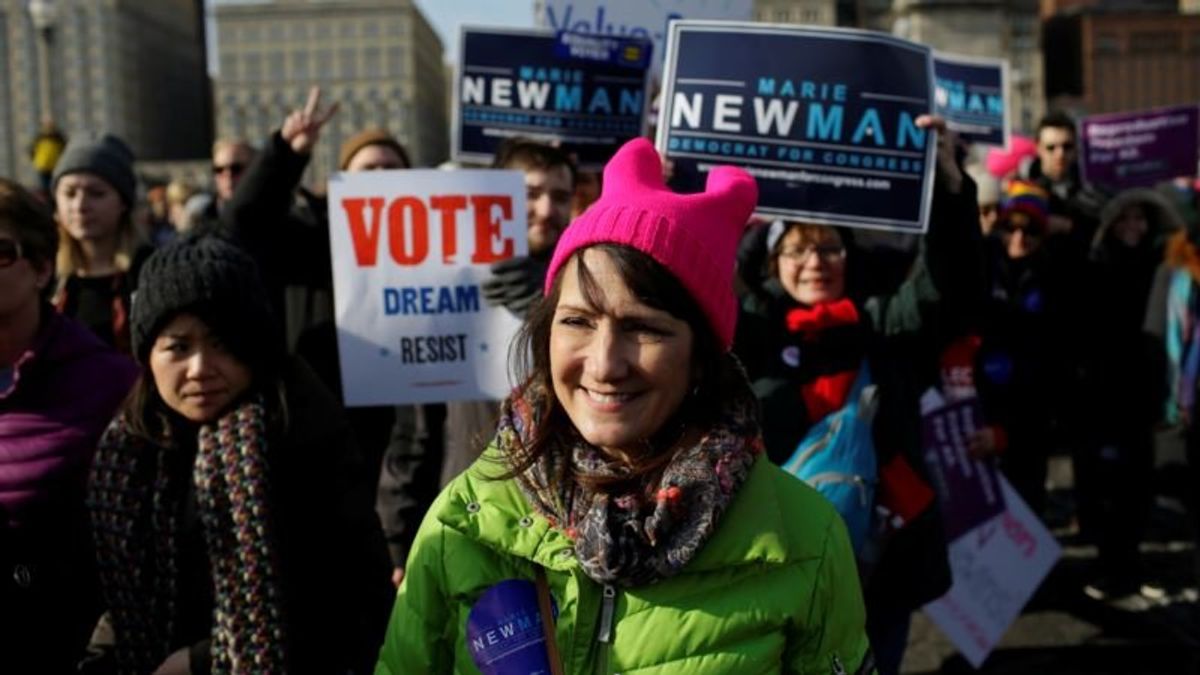 Record Number of Women Seeking Seats in US Congress
Record Number of Women Seeking Seats in US Congress
A record number of women are running for the US Congress in November, a surge that follows a year marked by the #MeToo movement and defiance of President Donald Trump.
After another round of primary voting in several states on Tuesday, 183 women will fight for a seat in the House of Representatives in November's midterm election.
"It's official," the Center for American Women and Politics (CAWP) said after the voting in Kansas, Michigan and Missouri. "We've broken the record for women major party nominees for US House in any year."
Until now the record was 167.
In another record, at least 11 women are running for state governor, the advocacy group said on Twitter. Until now that number had peaked at 10, in 1994.
In June, women also set a record for how many are running for the Senate. It is 42 — 24 Democrats and 18 Republicans. The previous record was 40, set in 2016, said the CAWP.
Several women candidates in races that they have a good chance of winning are from minorities with little or no representation in Congress.
They include Rashida Tlaib, who won a Democratic primary Tuesday in Michigan and is now poised to become the first Muslim woman elected to Congress.
Several Native American women are also running for seats.
"A Native American woman has never been elected to the US Congress," CAWP said.
The strong number of female candidates comes midway through the term of Trump, whose inauguration in January 2017 was met the next day with a huge march in Washington favor of women's rights.
It also comes as the #MeToo movement against sexual harassment of women by men in powerful positions has marked a watershed moment in US society.