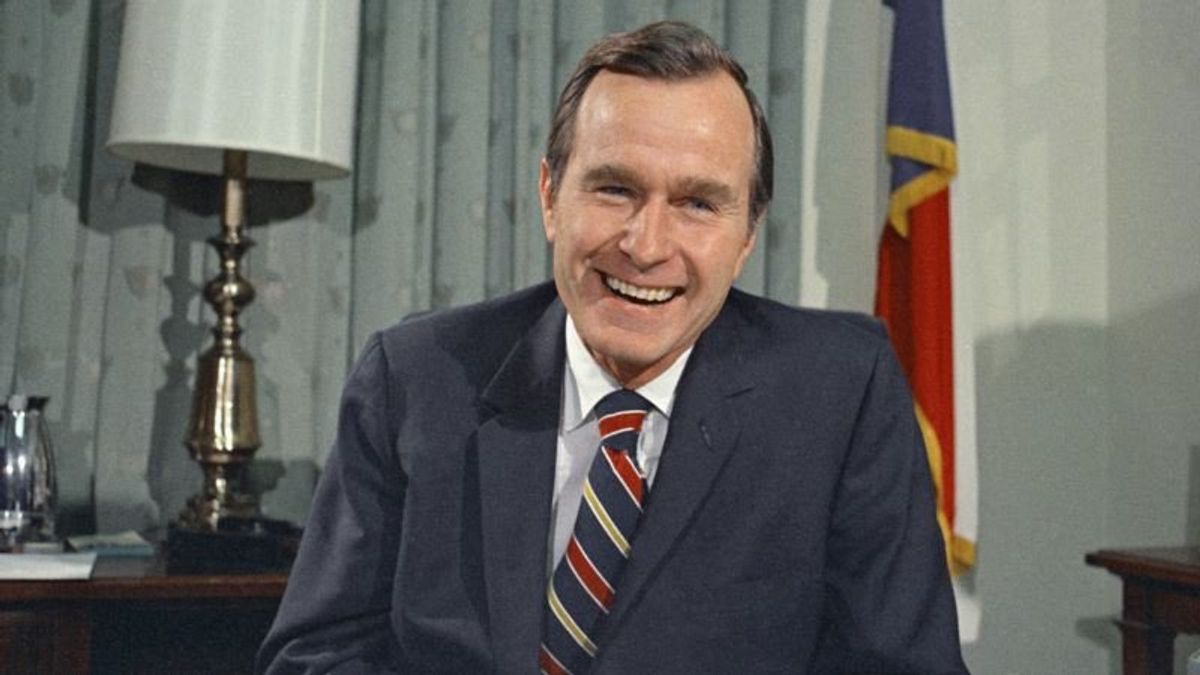 Reactions to Death of George H.W. Bush Note Legacy of Service
December 1, 2018, 4:09 AM
Reactions to Death of George H.W. Bush Note Legacy of Service
"George H.W. Bush was a man of the highest character and the best dad a son or daughter could ask for," former President George W. Bush said in a statement following the announcement of his father's death.
U.S. President Donald Trump and his wife, Melania, praised the 41st president's ability to inspire "generations of his fellow Americans to public service — to be, in his words, 'a thousand points of light' illuminating the greatness, hope and opportunity of America to the world."
The Trumps added, "Along with his full life of service to country, we will remember former President Bush for his devotion to family — especially the love of his life, Barbara."
Former President Barack Obama and his wife, Michelle, released a joint statement, saying, "Bush's life is a testament to the notion that public service is a noble, joyous calling."
The Obamas recalled that Bush once said he got more of a kick out of being one of the founders of the YMCA in Midland, Texas, in 1952 than almost anything he had ever done.
"What a testament to the qualities that make this country great," the Obamas said.
"Few Americans have been — or will ever be — able to match President Bush's record of service to the United States and the joy he took every day from it," said Bill and Hillary Clinton, the former president and secretary of state, respectively. They noted Bush's "military service in World War II, to his work in Congress, the United Nations, China, the Central Intelligence Agency, the vice presidency and the presidency, where he worked to move the post Cold War world toward greater unity, peace, and freedom."
James Baker, Bush's former secretary of state, said that in each position Bush held, he "led with strength, integrity, compassion and humility — characteristics that define a truly great man and effective leader."