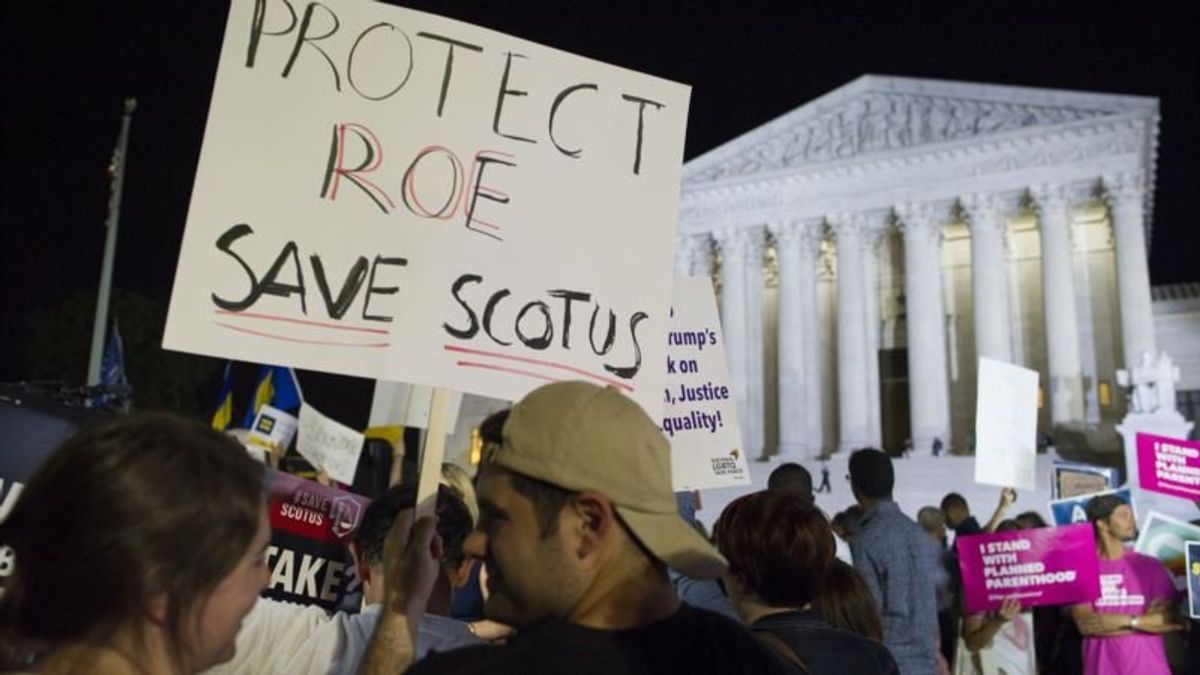 Reaction to Supreme Court Nomination Falls Along Predictable Partisan Lines
Reaction to Supreme Court Nomination Falls Along Predictable Partisan Lines
President Donald Trump's nomination of federal Judge Brett Kavanaugh to serve on the U.S. Supreme Court is being met with predictable reaction from both Republicans and Democrats.
Senate Majority Leader Mitch McConnell issued a statement immediately after President Trump's Monday night televised announcement praising Kavanaugh as "an impressive" nominee who is "extremely well qualified" to sit on the nation's highest court.
The Kentucky Republican said the 53-year-old nominee's judicial record "demonstrates a firm understanding of the role of a judge in our Republic:Setting aside personal views and political preferences in order to interpret our laws as they are written."
Iowa Republican Chuck Grassley, the chairman of the Senate Judiciary Committee, which will hold hearings on Kavanaugh's nomination before it goes to a vote before the full Senate, echoed McConnell's sentiments, calling him a "superb mainstream candidate worthy of the Senate's consideration."
"Judges should rule according to the law, no matter what their views of the policy outcomes are," Grassley said in a statement on the Judiciary Committee's Twitter page hours before Kavanaugh's nomination was announced. Grassley pledged that ""…the process will be as fair and transparent as I can make it. That has been my approach during my nearly 38 years in the Senate, and I will not change that."
Trump's nomination of Kavanaugh was also applauded by Rev. Franklin Graham, a prominent leader of religious conservatives who have long sought the repeal of Roe versus Wade, the landmark 1973 decision that established a woman's right to an abortion."Thank God for this long awaited opportunity to change the makeup of the U.S. Supreme Court,"Graham posted Monday on Twitter.
Concerns that Kavanaugh will join with the court's other four conservative members to overturn Rove versus Wade prompted Senate Democratic leader Chuck Schumer to announce he would try to defeat his nomination "with everything I have."The veteran lawmaker from New York state issued a statement accusing Trump of putting the "reproductive rights and freedoms and health care protections for millions of Americans on the judicial chopping block."Schumer also expressed fears that Kavanaugh will welcome legal challenges to the Affordable Care Act, former President Barack Obama's signature domestic achievement.
California Democrat Kamala Harris, considered by many to be a leading candidate for the party's 2020 presidential nomination, also announced her immediate opposition to Kavanaugh's nomination, calling it "a direct and fundamental threat to the rights and health care of hundreds of millions of Americans."
Two other potential Democratic presidential contenders, Elizabeth Warren of Massachusetts and New Jersey's Corey Booker, have also cited Kavanaugh's written opinion that a president should not be subject to civil litigation or criminal prosecution while in office in opposing his nomination.Observers believe if Special Counsel Robert Mueller tries to compel the president to testify in his investigation of the Trump campaign's possible links to Russia, or even bring charges against the president, the issue will go all the way to the Supreme Court, which could return to its 5-4 conservative majority if Kavanaugh is confirmed.
Warren and Booker led a large demonstration on the steps of the U.S. Supreme Court Monday night hours after the announcement to protest Kavanaugh's nomination.