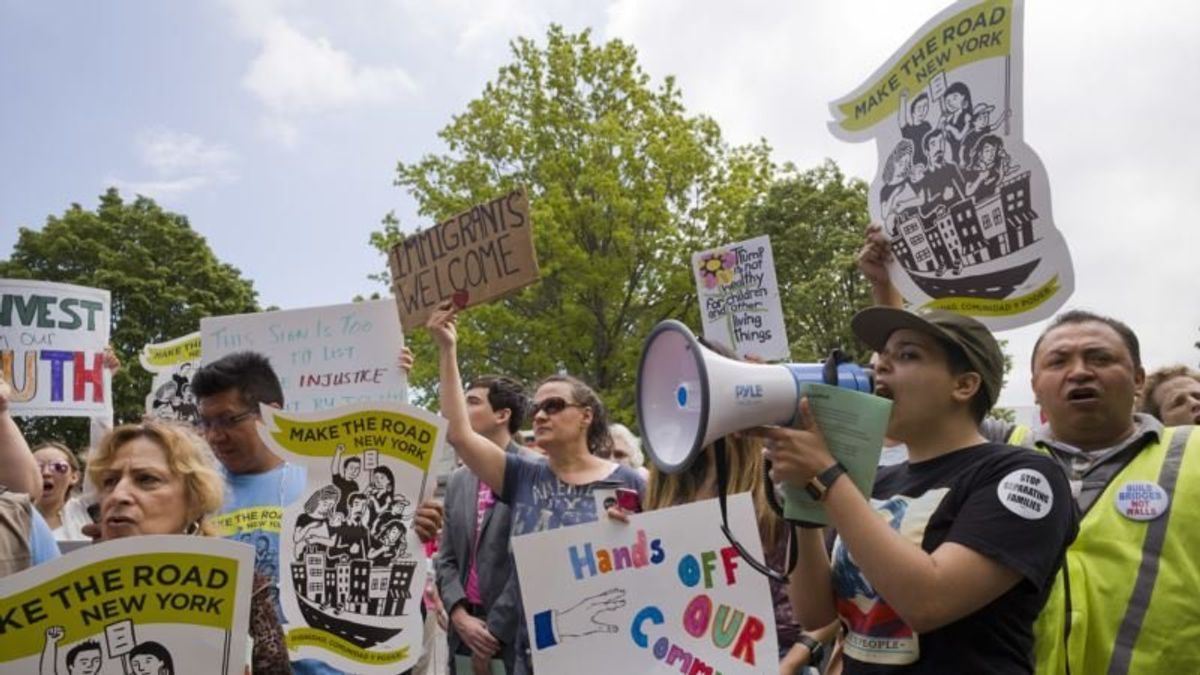 Poll Watch: Trump's Sagging Ratings
Poll Watch: Trump's Sagging Ratings
WASHINGTON —
President Donald Trump likes to boast about the strong U.S. economy on the campaign trail, but so far that success is not translating into higher approval ratings for the president.
Several recent polls show Trump at or under a 40 percent approval rating, and analysts consider that a danger sign less than two months before midterm elections where control of Congress is at stake.
The latest CNN poll has Trump's approval rate at 36 percent, down from 42 last month. The new Quinnipiac University survey has the president's approval at 38 percent favorable, 54 percent unfavorable. And the Gallup weekly poll shows Trump at 40 percent positive, 54 percent negative, marking eight straight weeks where the president's approval rating has been no higher than 42 percent.
The Real Clear Politics polling average puts Trump's approval at 41 percent, with 53 percent disapproving. Fivethirtyeight.com, a website that focuses on opinion poll analysis, has the polling average at 39.9 percent favorable, 54 percent unfavorable.
The good news for the president is that both the CNN and Quinnipiac surveys give him high marks for the economy, both at around 70 percent favorable. And the Quinnipiac poll showed Republicans still approving of Trump by a margin of 84 to 7 percent.
One common thread in the latest batch of low polls for Trump is his declining rating among independent voters.
Some Republican strategists say the president has seen about a 10-point drop in the past two months among independent voters, and they believe it is related to the controversial policy of separating children from parents at the border and the negative reviews of Trump's summit with Russian President Vladimir Putin.
Presidential approval is seen as a key indicator for success or failure in the midterms. Historically, the party of a president with an approval rating of below 50 percent suffers an average loss of 30 seats in the House of Representatives. Democrats need 23 to retake control in November.
Also coming in the weeks ahead is what is known as the generic ballot poll, which simply asks voters about their party preference for November. The Real Clear Politics average this week puts Democrats ahead of Republicans by a margin of 47 percent to 39 percent.
The bigger the gap between the two parties, the greater the likelihood that the party with the higher number will make significant gains in November.