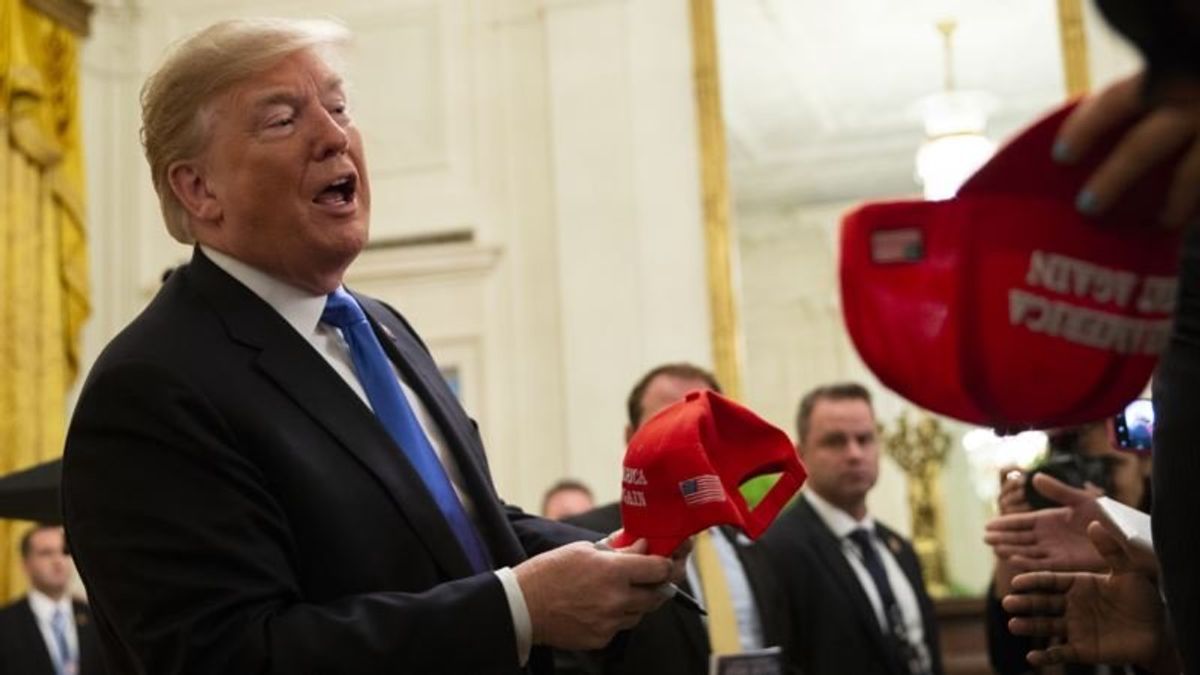 Poll Gives Trump High Marks Only on Economy
Poll Gives Trump High Marks Only on Economy
A new Quinnipiac University poll shows most American voters approve of President Donald Trump's handling of the economy.
Fifty-three percent of the voters surveyed approved of the way he has overseen the economy, his most favorable rating ever on the issue, the poll found. Forty-two percent said they did not approve of his economic policies.
More than half of voters, 54 percent, disapprove of Trump's overall job performance, compared to 41 percent who believe he is doing a good job.
On foreign policy, 42 percent of voters give Trump high marks, while 53 percent disapprove of his handling of those issues.
Just over 40 percent of voters agree with the way he addresses immigration issues, compared to 56 percent who do not.
Trump also did not fare as well for his handling of race-related issues. The poll found that 35 percent of voters agreed with his approach to race relations, while 59 percent did not.