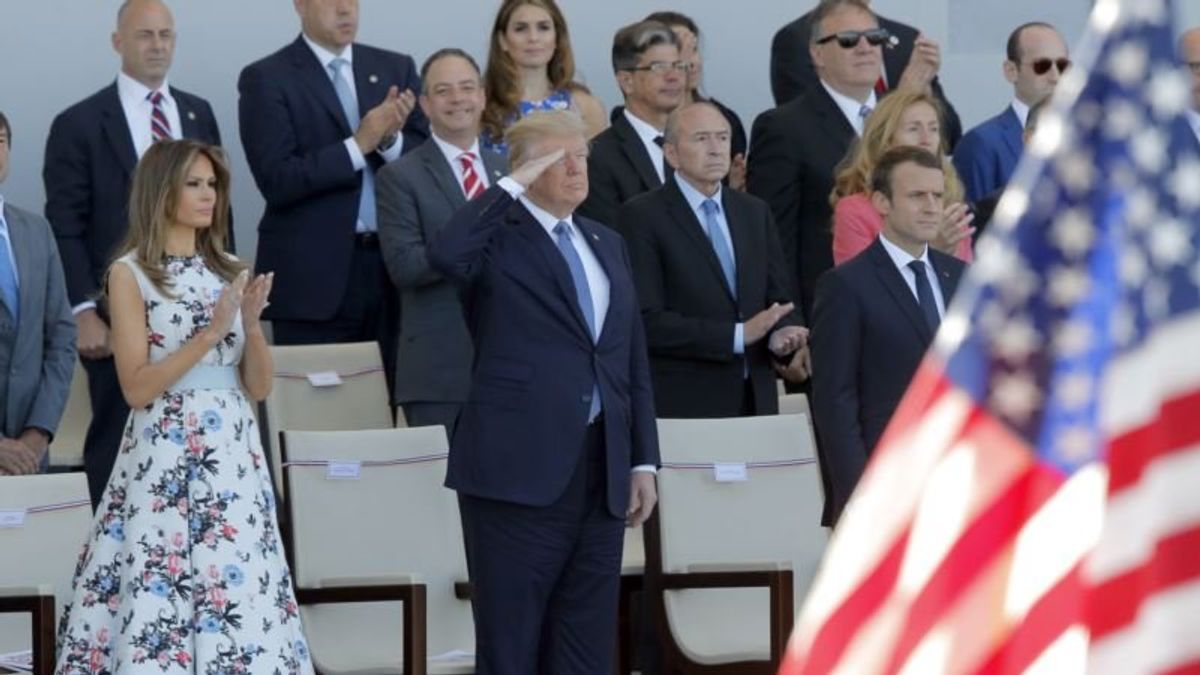 Pentagon: Trump's Military Parade Planned for November Postponed
Pentagon: Trump's Military Parade Planned for November Postponed
WASHINGTON —
A military parade requested by U.S. President Donald Trump that had been planned for November in Washington has been postponed until at least next year, the Defense Department said on Thursday.
"We originally targeted November 10, 2018 for this event but have now agreed to explore opportunities in 2019," Defense Department Spokesman Colonel Rob Manning said in a statement.
A U.S. official, speaking on condition of anonymity, said it was unclear exactly what caused the postponement but the increased cost of the event had caused concern and could be one reason.
The parade to honor U.S. military veterans and commemorate the 100th anniversary of the end of World War I could cost more than $90 million, the U.S. official said, citing provisional planning figures that were nearly three times an earlier White House estimate.
The official said the cost estimate of about $92 million had not yet been approved by Defense Secretary Jim Mattis and could still be changed and more options could be included.
In February, Trump asked the Pentagon to explore a parade in celebration of American troops, after the Republican president marveled at the Bastille Day military parade he attended in Paris last year.
Earlier this year, the White House budget chief said the parade would cost U.S. taxpayers between $10 million and $30 million.
It was not immediately clear why the recent cost estimate was so much higher than the earlier one, and what exactly it included.
A Pentagon memo from March said the Washington parade route would have a "heavy air component at the end of the parade."
"Include wheeled vehicles only, no tanks – consideration must be given to minimize damage to local infrastructure," the memo said.
Critics say the government should not spend money on a costly display of troops and weapons when the Pentagon is struggling to cover the expenses of training, support and personnel.
The District of Columbia Council had ridiculed the idea of a parade on Pennsylvania Avenue, the 1.2-mile (1.9-km) stretch between the Capitol and the White House that is also the site of the Trump International Hotel.
Military parades in the United States are generally rare.
Such parades in other countries are usually staged to celebrate victories in battle or showcase military might.
In 1991, tanks and thousands of troops paraded through Washington to celebrate the ousting of President Saddam Hussein's Iraqi forces from Kuwait in the Gulf War.