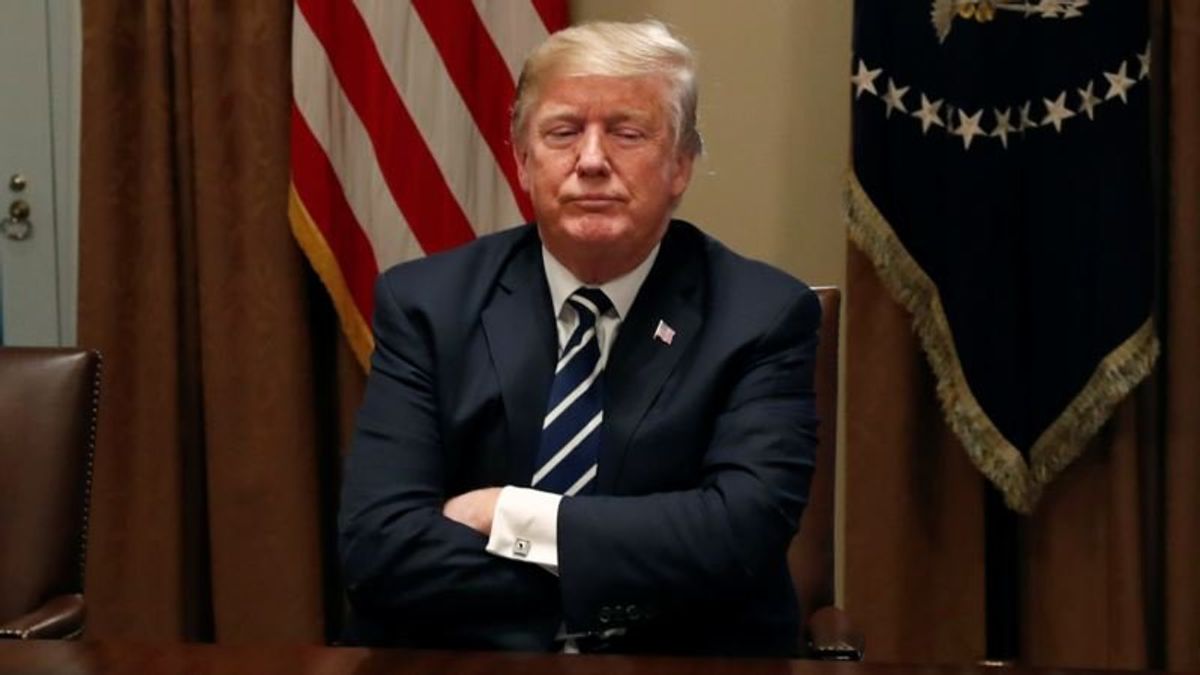 NY Times: Trump Learned Extent of Russian Meddling Before Inaugural
NY Times: Trump Learned Extent of Russian Meddling Before Inaugural
A report in Wednesday's edition of The New York Times reveals the extent of the intelligence U.S. President Donald Trump received about Russian President Vladimir Putin's direct role in that country's interference in the 2016 presidential election.
The report sheds light on President Trump's consistent efforts to shift the focus away from any role Moscow played in his victory over Democrat Hillary Clinton, including his back-and-forth statements that at first contradicted, then accepted, the intelligence community's findings since his meeting with Putin in Helsinki Monday.
​The Times says Trump first learned of Russia's interference January 6, 2017, two weeks before his inauguration, during a meeting in New York at Trump Tower with then-CIA Director John Brennan; James Clapper, then-director of national intelligence; then-FBI Director James Comey; and Admiral Mike Rogers, then-director of the National Security Agency.
The high-ranking officials showed president-elect Trump highly classified information that Putin had personally ordered the hacking and disinformation campaign, including texts and emails from Russian military officers, and information from a top-secret source close to Putin himself, according to The Times.
The evidence included stolen emails from the Democratic National Committee that was key in swaying voters away from Clinton.
But after the briefing, Trump issued a statement spreading the blame among "Russia, China and other countries, outside groups and countries."
The president has routinely dismissed the investigation into the Russian cyberattacks as both a hoax perpetrated by Democrats and a "witch hunt" aimed at undermining his presidency.