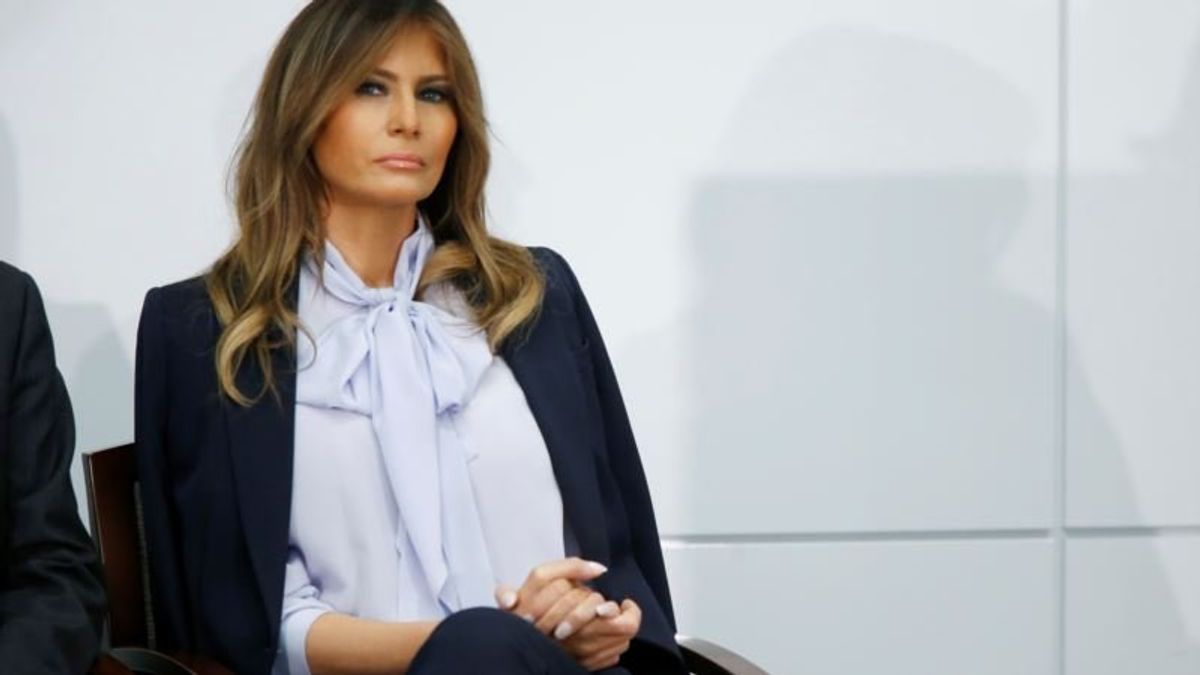 Melania Trump Calls Cyberbullying 'Destructive and Harmful'
Melania Trump Calls Cyberbullying 'Destructive and Harmful'
U.S. first lady Melania Trump on Monday decried cyberbullying as "destructive and harmful," even as her husband, President Donald Trump, continues his almost daily Twitter attacks on opponents.
Melania Trump, speaking as part of her "Be Best" campaign, said, "Let's face it: most children are more aware of the benefits and pitfalls of social media than some adults, but we still need to do all we can to provide them with information and tools for successful and safe online habits."
Addressing a cyberbullying conference just outside Washington, the first lady said, "In today's global society, social media is an inevitable part of our children's daily lives."
"It can be used in many positive ways, but can also be destructive and harmful when used incorrectly," she said. "This is why Be Best chooses to focus on the importance of teaching our next generation how to conduct themselves safely and in a positive manner in an online setting."
President Trump has routinely attacked government officials he sees as foes, with frequent denunciations of special counsel Robert Mueller and his investigation of Trump's 2016 campaign's links with Russia and whether Trump, as president, has impeded the probe.
Last week, the president called former White House aide Omarosa Manigault Newman a "crazed, crying lowlife" after she published an unfavorable book about Trump and his White House.
The first lady's spokeswoman, Stephanie Grisham, said Melania Trump was "well aware" of the criticism that her message of restraint on social media is at odds with that of her husband's incendiary tweets.
"But that will not deter her from doing what she feels is right," Grisham said. "I would hope most people in this country are proud that they have a strong and independent first lady who only has the best interests of children at heart — I know I am."