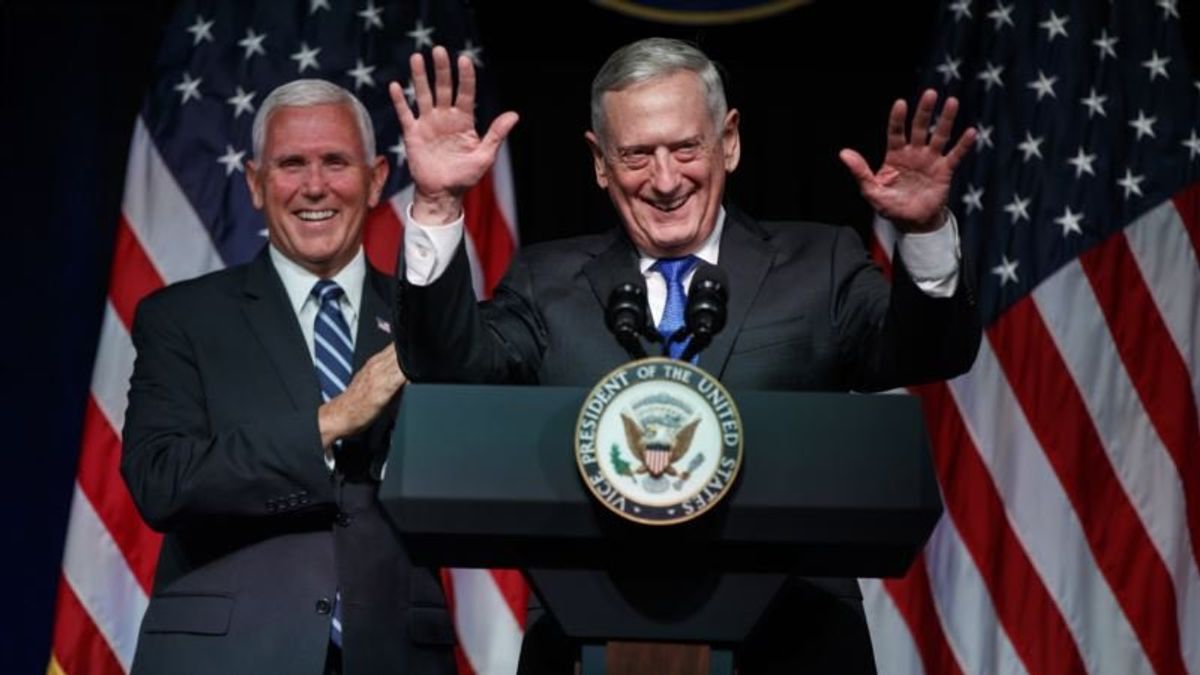 Mattis: 'I Was Not Against Setting Up a Space Force'
Mattis: 'I Was Not Against Setting Up a Space Force'
BRASILIA, BRAZIL —
Secretary of Defense Jim Mattis said he was not against establishing a sixth branch of the military for space when he wrote Congress about it last year.
"I was not against setting up a Space Force. What I was against is rushing to do that before we define those problems," Mattis told reporters while en route to Brazil Sunday.
In a letter to members of Congress last October, Mattis wrote that he "oppose(d) the creation of a new military service and additional organizational layers at a time when we are focused on reducing overhead and integrating joint warfighting functions."
Many in Washington saw those words as a contrast to President Donald Trump's desire to establish a space force "separate but equal" to the Army, Navy, Air Force, Marine Corps and Coast Guard. Trump said the new branch was needed to ensure U.S. dominance in space.
Mattis said the Pentagon's space defense has been a "point of discussion" from the earliest days of the Trump administration. During the past 18 months, the Pentagon worked to identify management problems within its space components, covering angles ranging from the U.S. economic dependence on space, to long-term government goals for space defense.
The Pentagon released its space management report to Congress on Thursday detailing new steps it will take to meet the White House's goal of establishing the Space Force by 2020.
Mattis said the transition will happen in phases, with a new service branch established should Congress approve it. Congress is the only branch of government that has the authority to approve the creation of a new military division.
"We'll get this reorganization as far as we can take it based on solving well-defined problems," he said.
The Pentagon will first establish Space Command to oversee the military's focus on protecting U.S. space assets. The command will oversee a Space Operations Force made up of experts from different military branches.
The last time a new branch of the military was created was in 1947, when the military established a new Air Force following World War II.