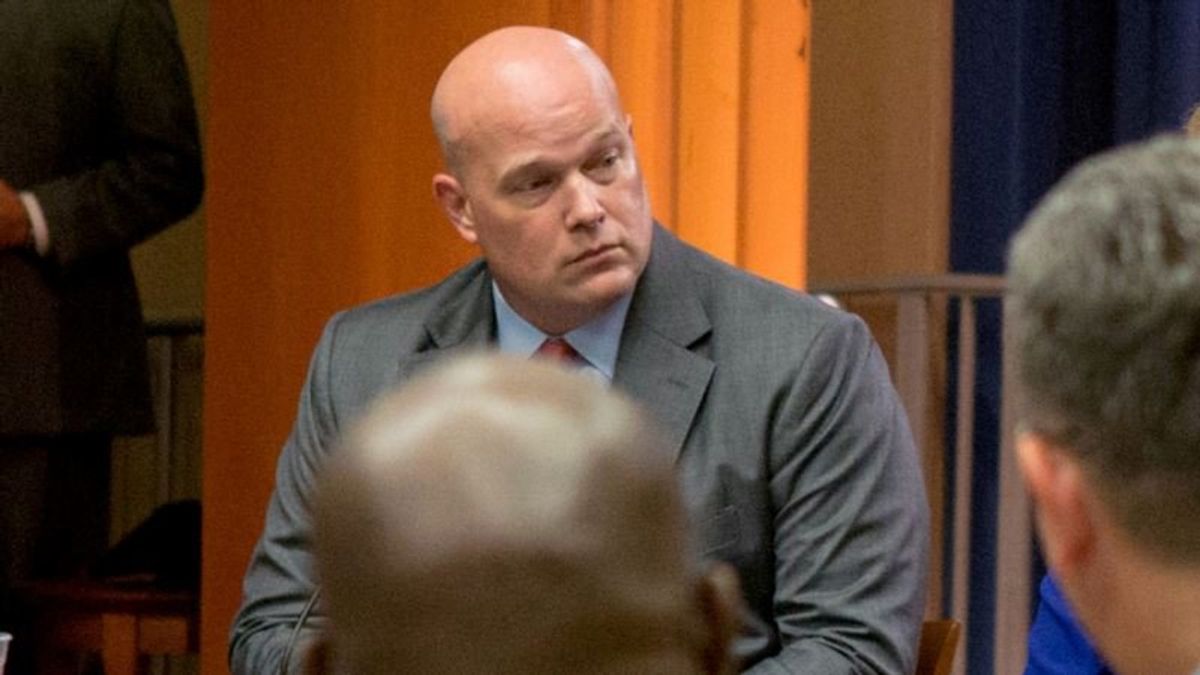 Maryland Challenges Trump's Pick for Acting Attorney General 
Maryland Challenges Trump's Pick for Acting Attorney General
WASHINGTON —
The U.S. state of Maryland on Tuesday challenged the legality of President Donald Trump's appointment of Matthew Whitaker as acting attorney general to replace Jeff Sessions, who was ousted last week as the country's top law enforcement official.
The state said the appointment violated federal law, and that Trump named Whitaker to the post to protect himself from the ongoing investigation of his 2016 campaign's ties to Russia.
The eastern state asked a federal judge in Washington to install Deputy Attorney General Rod Rosenstein, the No. 2 official at the Justice Department, in place of Whitaker, in order to follow what Maryland says would be the agency's normal succession rules.
After months of belittling Sessions, the U.S. leader requested his resignation and then named 49-year-old Whitaker, Sessions's chief of staff, to replace him, bypassing Rosenstein.
Trump had long complained that Sessions removed himself from overseeing special counsel Robert Mueller's investigation of Russian meddling in the 2016 campaign and whether Trump, as president, sought to thwart the probe in various ways. Sessions delegated the Mueller oversight to Rosenstein.
With Sessions gone, Whitaker has assumed control of the Mueller probe. But opposition Democrats have objected to his appointment, pointing to his frequent attacks on the Mueller investigation before joining the Justice Department a year ago.
At one point, Whitaker suggested that a replacement attorney general, such as he now is, could reduce funding for Mueller so the investigation "grinds almost to a halt."
Maryland Attorney General Brian Frosh, a Democrat, said the state is challenging the Whitaker appointment on two grounds, claiming Justice Department succession rules called for Rosenstein to become attorney general and that Whitaker as the agency's "principal officer," must be confirmed by the Senate.
"The Attorney General's succession statute and the Constitution protect the country against exactly what President Trump has attempted to do here — pluck an unqualified and unconfirmed partisan to be the nation's chief law enforcement officer in order to protect himself rather than the rule of law," Frosh said in a statement.