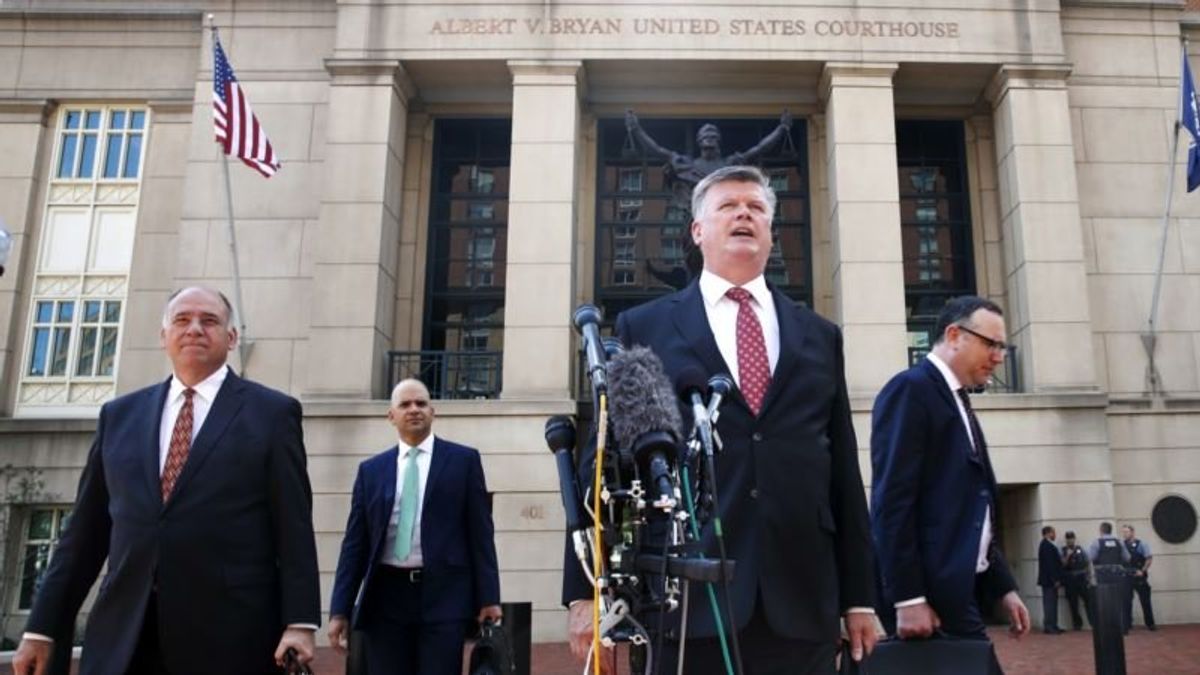 Manafort Trial Heads to Closing Arguments
August 15, 2018, 12:46 AM
Manafort Trial Heads to Closing Arguments
Closing arguments are set to take place Wednesday in the tax and bank fraud trial of U.S. President Donald Trump's former campaign chairman Paul Manafort.
The prosecution and defense will each sum up their side of the case in front of the jury before the 12-person panel begins deliberations on Manafort's guilt or innocence.
Manafort's lawyers rested their case Tuesday without calling any witnesses or having him testify.
If convicted, he faces a lengthy prison sentence. He also is set to stand trial on related charges next month.
Prosecutors for special counsel Robert Mueller presented two weeks of testimony against Manafort, accusing him of hiding millions of dollars in offshore accounts he earned while lobbying for deposed Ukrainian President Viktor Yanukovych in the years before Manafort headed Trump's presidential campaign for several months in mid-2016.
The case, heard in an Alexandria, Virginia, courtroom just outside Washington, has drawn particular interest in the United States because it is the first trial conducted by Mueller's prosecutors in their wide-ranging investigation of Russian meddling in the 2016 election.
They are probing whether Trump associates conspired with Russia to help him win the White House and whether Trump, as president, obstructed justice by trying to thwart the investigation.
The case against Manafort, a long-time Washington lobbyist, only peripherally touched on the campaign. Instead, it dealt almost totally on accusations that he hid millions of dollars overseas and used the funds to finance a lavish lifestyle in the United States, with millions spent on palatial homes and landscaping, new suits and jackets, electronics and other high-priced items.
The prosecutors alleged Manafort's vast sums from Ukraine dried up after Yanukovych was ousted in a popular 2014 uprising before he fled to Russia. Then, the government alleged, Manafort committed bank fraud by falsifying the amount of his assets on loan applications to finance the lifestyle he had become accustomed to with the millions he was receiving from Yanukovych.
The key witness against Manafort was Rick Gates, his longtime deputy in his lobbying operations and also Trump's deputy campaign manager.
Gates had already pleaded guilty before Manafort's trial to helping him hide millions in income from U.S. tax authorities. He is awaiting sentencing. Along with hours of testimony about Manafort's finances, Gates acknowledged that he stole millions from Manafort, in part to finance an extra-marital affair in London.