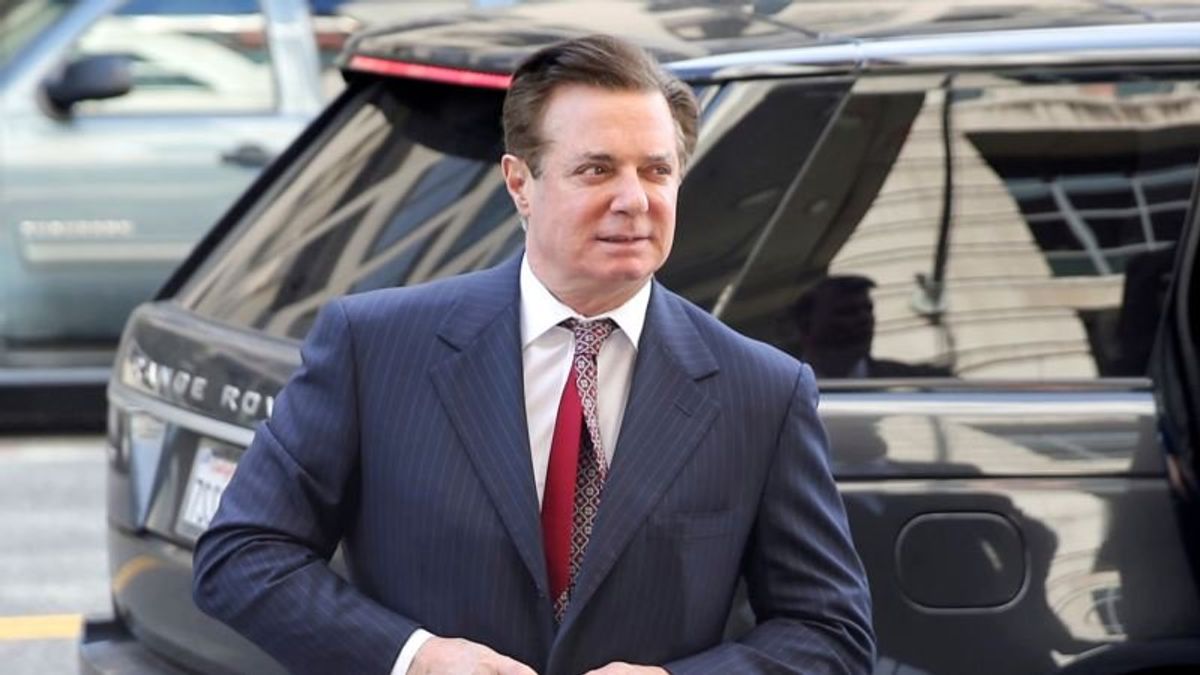 Manafort Denies Report He Met With WikiLeaks Founder
Manafort Denies Report He Met With WikiLeaks Founder
Former Trump campaign chairman Paul Manafort is denying a Guardian newspaper report that he met with WikiLeaks founder Julian Assange three times, including at the time he joined the Trump campaign.
"This story is totally false and deliberately libelous," Manafort said through a spokesman. "We are considering all legal actions against The Guardian, who proceeded with the story even after being notified by my representatives that it was false."
Assange is in the Ecuadorian Embassy in London to avoid possible arrest and a trial in the United States.
The Guardian said Manafort went to the embassy three times — in 2013, 2015 and March 2016 — about the same time he started working with Trump's presidential campaign.
The newspaper did not say what the two allegedly talked about. It also did not cite sources for its story.
WikiLeaks also denies the story, calling the reporter a "serial fabricator."
"WikiLeaks is willing to bet The Guardian a million dollars, and its editor's head, that Manafort never met Assange," it tweeted.
Manafort is in jail awaiting sentencing for financial crimes.
WikiLeaks published thousands of Democratic Party emails hacked by Russia in with the aim of hurting Hillary Clinton's 2016 presidential campaign.
Special counsel Robert Muller's investigation into Russian campaign meddling includes an effort to determine whether the Trump campaign colluded with Russia or WikiLeaks.
Meanwhile, U.S. prosecutors admitted they'd made a mistake when they accidentally referred to charges against Assange during an unrelated case.
Free-press advocates have asked U.S. District Judge Leonie Brinkema to unseal the charges. They have argued that everyone knows Assange is in the Ecuadorian Embassy to avoid arrest and that there is no longer a reason to keep those charges a secret.
Prosecutors have said the inadvertent remark that Assange was charged does not constitute confirmation of the charges. They also have said that under legal precedent, charges against a defendant are not made public until his arrest.
Brinkema declined to rule immediately, saying, "This is an interesting case, to say the least."
Assange first took refuge in the embassy in 2012 to avoid being prosecuted for alleged sex crimes in Sweden.
While whatever charges he may be facing in the United States are unclear, WikiLeaks has published hundreds of thousands of U.S. diplomatic cables and classified military documents.