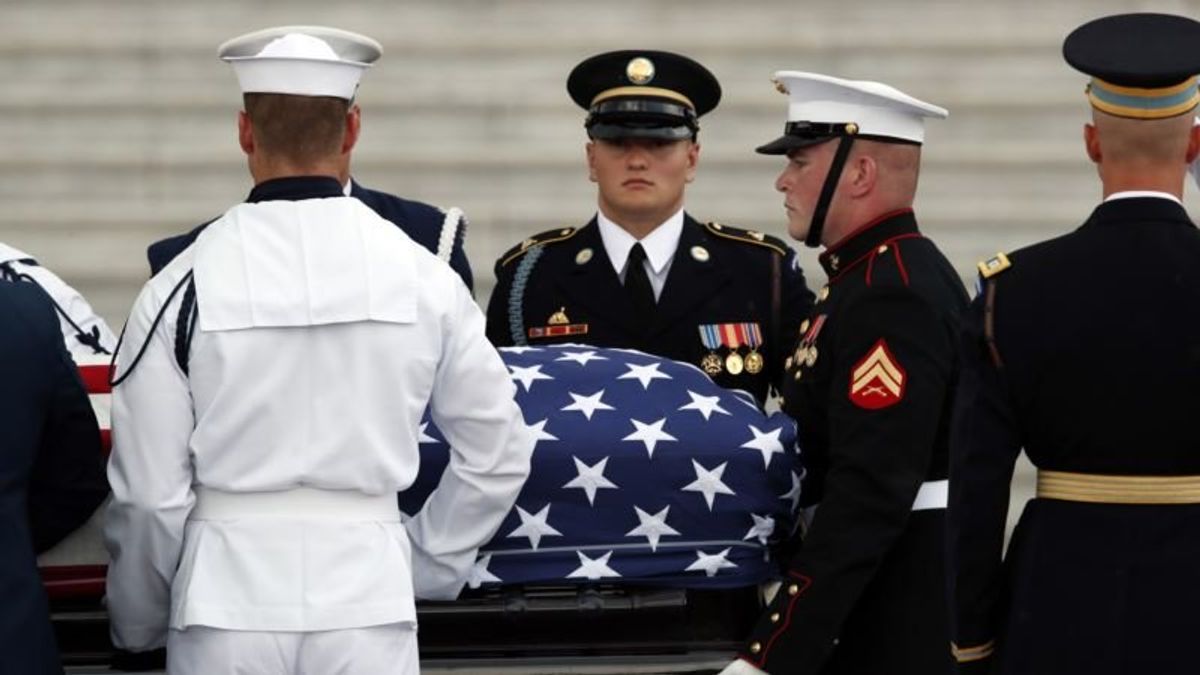 Late Senator John McCain Returns to US Capitol for Final Farewell
Late Senator John McCain Returns to US Capitol for Final Farewell
The remains of the late Senator John McCain will lay in state in the U.S. Capitol Rotunda Friday as Americans continue to mourn the loss of the long-time legislator and war hero.
McCain's remains were flown Thursday to Washington from Arizona, the southwestern U.S. state he represented in Congress since he was first elected in 1982.
Hundreds of members of Congress are expected to attend a ceremony in the rotunda, an honor that has been bestowed upon just 30 Americans throughout the country's history. McCain's coffin will rest on a wooden platform known as a catafalque, which was first used in 1865 to support the casket of assassinated President Abraham Lincoln.
President Donald Trump was not invited to Friday's ceremony or McCain's funeral on Saturday, a decision viewed by many as a rebuke of Trump. A bitter feud between Trump and the two- time presidential hopeful took root during Trump's 2016 campaign, when he mocked McCain for getting captured during the Vietnam War and said McCain was not a war hero.
Vice President Mike Pence will, instead, speak at the ceremony and other administration officials will be present, as will McCain's widow, Cindy, his seven children and his 106-year-old mother, Roberta McCain.
After Friday's ceremony, McCain will lie in state for the rest of the day for public viewing in the rotunda, where his flag-draped coffin will be presided over by a Capitol Hill Guard of Honor.
Two former presidents, Republican George W. Bush and Democrat Barack Obama, will deliver remarks at Saturday's memorial service at the National Cathedral in Washington.
McCain lost the Republican presidential nomination to Bush in 2000 and the presidential election to Obama in 2008.
The former aviator who was a prisoner of war for more than five years will be buried Sunday at his college alma mater, the U.S. Naval Academy in nearby Annapolis, Maryland.
McCain died last Saturday at age 81 after a year-long battle with brain cancer.
Former U.S. Vice President Joe Biden on Thursday described his old friend as a man who lived by an ageless code of honor, courage and duty for his country.
"Character is destiny, John had character," Biden said at a funeral service for the 81-year-old McCain in the Arizona capital of Phoenix.
JOIN US ON RUMBLE LIVE NOW!