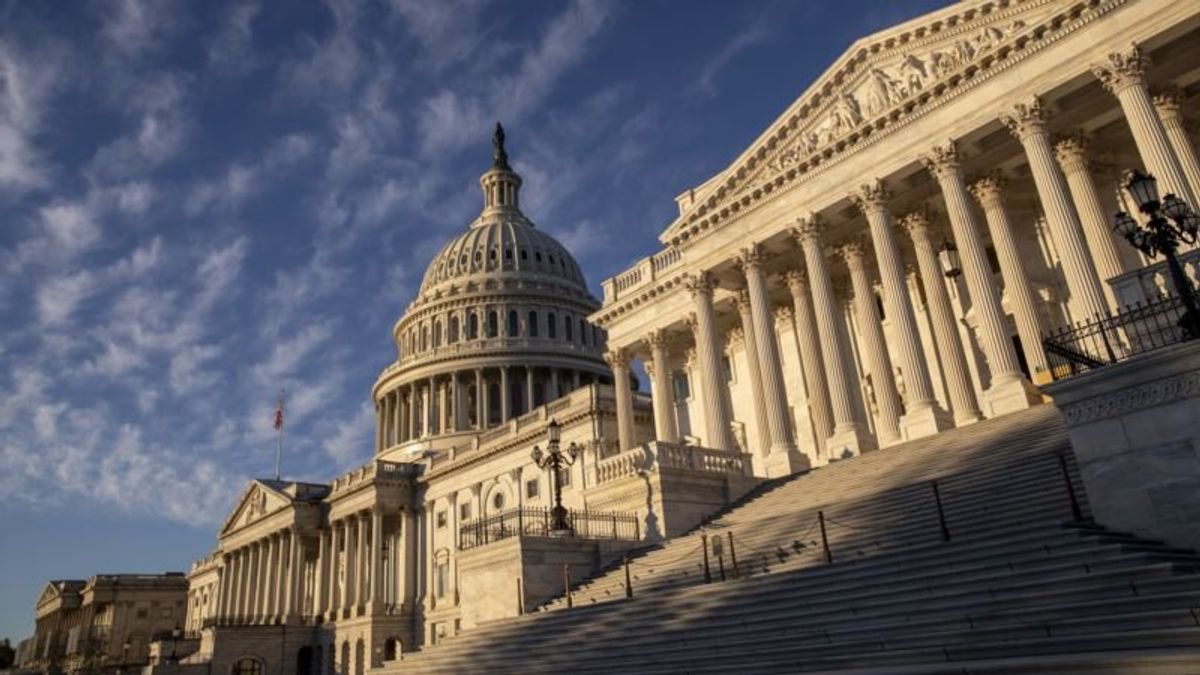 Influx of Military Veterans Heads to Washington
Influx of Military Veterans Heads to Washington
Among the winners in America's bitter midterm elections were dozens of military veterans, whose "mission first" mindset could help in a deeply divided Congress where the notion of bipartisanship has all but disappeared.
At least 16 "freshmen" veterans were elected for the first time to serve in the House of Representatives, the largest influx of new vets since 2010.
Final tallies were still being counted, but at least three of these newcomers are women, meaning seven female vets will now serve in Congress — the highest number ever.
The wins come at a time when the number of former military politicians has plummeted from a high of more than 70 percent in the early 1970s to about 20 percent today, as older lawmakers who served in America's 20th-century conflicts stepped down.
"We have just elected to Congress a record number of new Iraq and Afghanistan veterans, while witnessing the largest influx ever of women veterans," said Seth Lynn, founder of the Veterans Campaign organization that encourages vets to seek leadership roles.
"What we are seeing today is the torch being passed to the post-9/11 generation of veterans."
Ellen Zeng, a spokeswoman for With Honor political action committee that helps fund veteran candidates, said former military members carry broad appeal in a polarized and divided America.
"Veterans pledged an oath to support and defend the constitution," Zeng told AFP.
"They know what it means to put their country's interests ahead of their own. When they serve … it's about mission first, they think that mentality is something they can bring to Congress."
Crossing party lines
With Honor only endorsed candidates who pledged to frequently meet with members of the opposing party and co-sponsor legislation with someone from across the aisle, Zeng added.
After years of bruising fights in Congress over everything from health care to immigration, the very idea of both parties working together in a meaningful way may seem far-fetched.
This year's winners include Brian Mast, a former Army bomb technician who lost both legs when he stepped on an explosive device in Afghanistan.
Though he is a Republican, he has backed a ban on assault weapons, the sort of political measure that is anathema to many in his party.
President Donald Trump has repeatedly accused the Democrats of letting the military atrophy under Barack Obama, and Republicans have painted themselves as the party that supports the military the most.
But this year's midterm elections saw a small increase in the numbers of veterans running as Democrats, and the public sees the party's national security credibility growing, said Rebecca Burgess, manager for the Program on American Citizenship at the American Enterprise Institute.
"The rising numbers of post-9/11 veterans in Congress is reflective of that and will only increase our perception … in the public's eye that not all those who enter the military who serve, who come out of the military are Republican," she told AFP.
"More or less, those who serve reflect the nation at large."
According to Lynn, of Veterans Campaign, at least 78 veterans from both parties were elected, after more than 170 ran.
The Democrats gained at least three veterans, while the Republicans lost six.
Veterans' insight
Burgess said veterans typically bring a level of defense expertise that's invaluable for shaping national security policies — including when to go to war.
"They tend to ask more about when and how we use military force," she said.
"They tend to conduct more oversight of the [president] and they tend to work to see that troops have the necessary resources and training to operate effectively and successfully."
In Texas, voters elected Dan Crenshaw, a Republican former Navy SEAL who lost an eye in a bomb blast in Afghanistan.
Voters in New Jersey elected Democrat Mikie Sherrill, a former Navy pilot who will represent a district that had been a Republican stronghold for decades.
But Burgess cautioned that candidates should not lean too much on their military experience.
Retired fighter pilot Amy McGrath, for instance, lost her Democratic bid to oust House Republican incumbent Andy Barr of Kentucky.
McGrath "has a great, great narrative," Burgess said.
"However, she was so heavy on her military narrative that it was hard to find what her actual policies were."