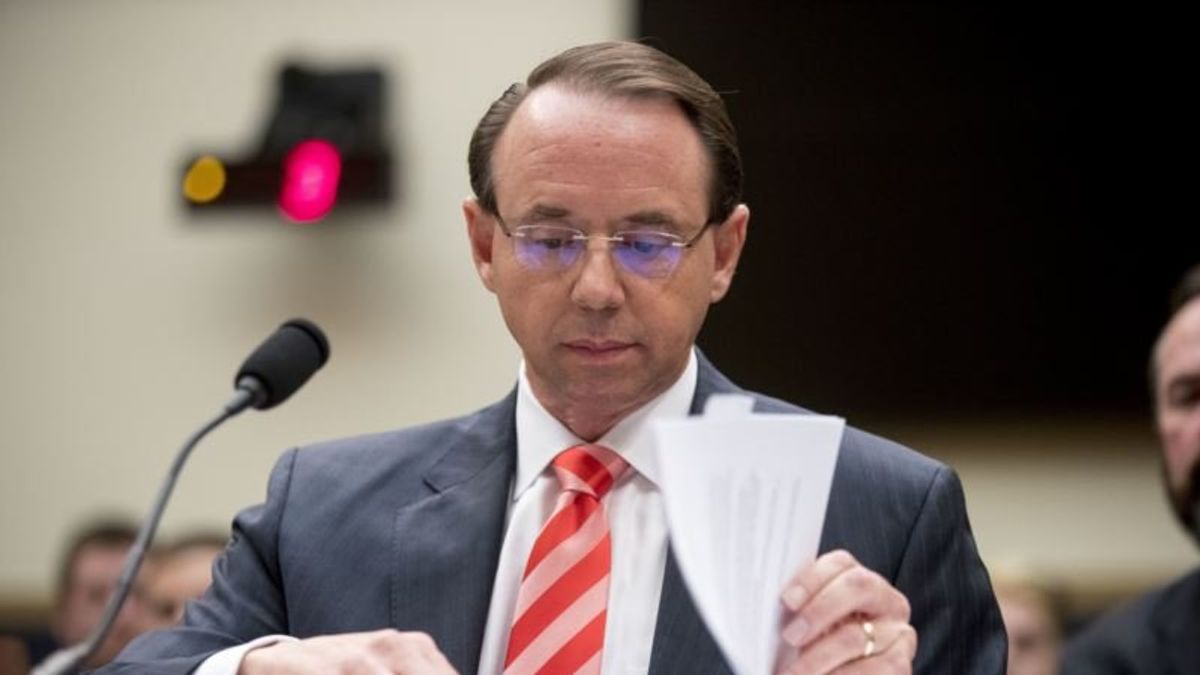 House Republicans Move to Impeach Deputy Attorney General
House Republicans Move to Impeach Deputy Attorney General
Eleven House Republicans have introduced articles of impeachment against Deputy Attorney General Rod Rosenstein, who oversees special counsel Robert Mueller's investigation into Russian election interference and President Donald Trump's 2016 campaign.
House Republicans have criticized Rosenstein for not being responsive enough as they have requested documents related to the Russia investigation as well as a closed investigation into Democrat Hillary Clinton's emails.
It's unclear if there will be an immediate vote. The articles were introduced by North Carolina Rep. Mark Meadows and Ohio Rep. Jim Jordan, frequent critics of the Justice Department.
House Speaker Paul Ryan has not signed on to the effort.