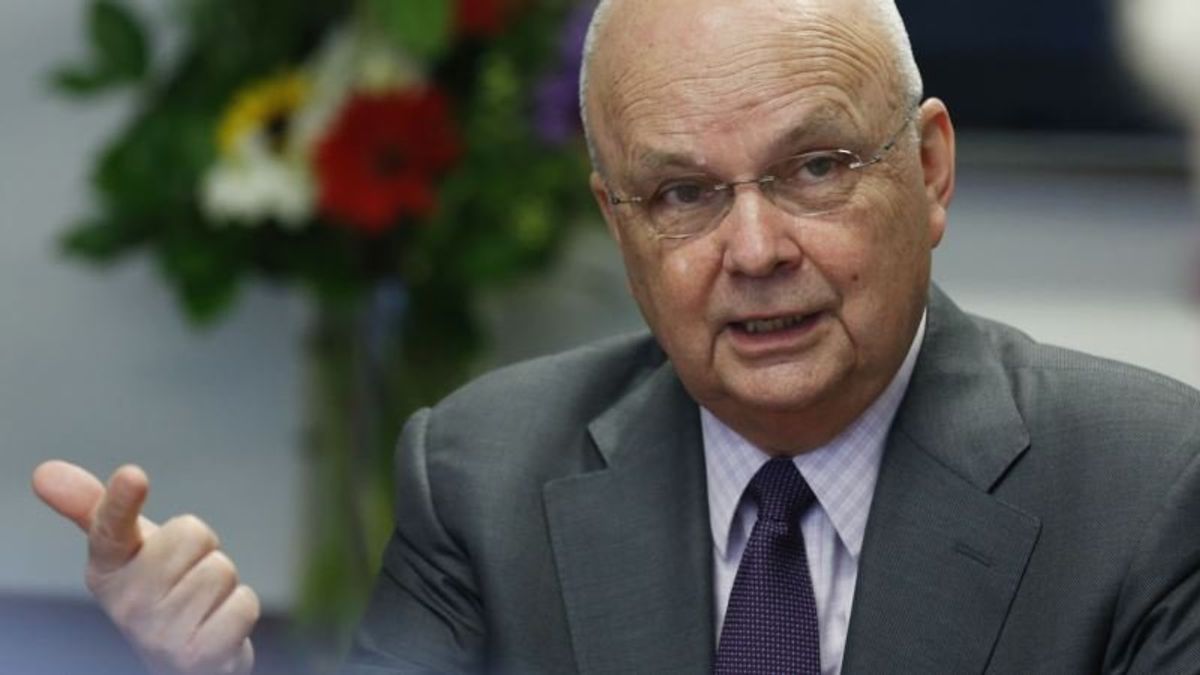 Hayden: Trump Revoking Ex-CIA Chief's Security Clearance 'Unacceptable'
Hayden: Trump Revoking Ex-CIA Chief's Security Clearance 'Unacceptable'
Former CIA Director Michael Hayden says U.S. President Donald Trump's decision to revoke the security clearance of another former CIA chief, John Brennan, was undemocratic and a threat to the "broad process of how we govern ourselves."
Hayden told VOA that Brennan had not acted in a way that fit any of the 13 criteria that exist for removing someone's security clearance, and that Trump made his decision because of Brennan's political speech.
"This is unacceptable by the government, for the president of the United States," he said.
Brennan has been extremely critical and outspoken about the president's conduct, for example, calling Trump's performance at a joint press conference last month with Russian President Vladimir Putin in Finland "nothing short of treasonous."
Last week, in response to a Trump tweet calling his former aide Omarosa Manigault Newman a "dog," Brennan said of Trump, "It's astounding how often you fail to live up to minimum standards of decency, civility and probity."
The next day, Trump stripped Brennan's clearance, accusing him in a statement of sowing "division and chaos" about Trump's administration and having "a history that calls into question his objectivity and credibility."
Trump further threatened to revoke security clearances from others.
Hayden and a group of former senior intelligence officials who worked under Democratic and Republican presidents signed a joint statement criticizing what they called Trump's "ill-considered and unprecedented" actions. Since then, more than 200 former national security officials have expressed their opposition to the revocation of Brennan's clearance.
"The president's actions — threatening a group, taking the clearance away from John — was a message to the American intelligence community and other truth-tellers in and outside of government that given the opportunity this president will punish you for saying things with which he disagrees or simply for saying things that make him unhappy," Hayden told VOA. "That's not how a democracy works."
Some Republican lawmakers have come out in support of Trump's action, including Sen. Rand Paul who said Brennan's "behavior in government and out of it demonstrate why he should not be allowed near classified information."
Since the revocation last week, Brennan has threatened to sue Trump, saying on NBC's Meet the Press he will take that step if necessary to "prevent these abuses in the future."
And Trump has continued his criticism of Brennan on Twitter. In a series of posts, Trump said he hopes Brennan files a lawsuit, that he was the worst CIA chief in history, and that special counsel Robert Mueller should be investigating Brennan and former Secretary of State Hillary Clinton.
Leon Panetta, a former White House chief of staff, CIA director and defense chief, said in an interview with VOA contributor Greta Van Susteren the United States is a country that believes in free speech and that disagreeing with someone does not take away their right to express their views.
"That right to free speech is important to our constitution and it's important to our democracy," Panetta said. "So I think the president has to learn that just because he doesn't like what somebody says, that he doesn't have to use national security issues and a security clearance to retaliate against that individual. That then is being used for the purpose of diminishing your right to free speech, and that I think is what concerns us and what concerns the country."