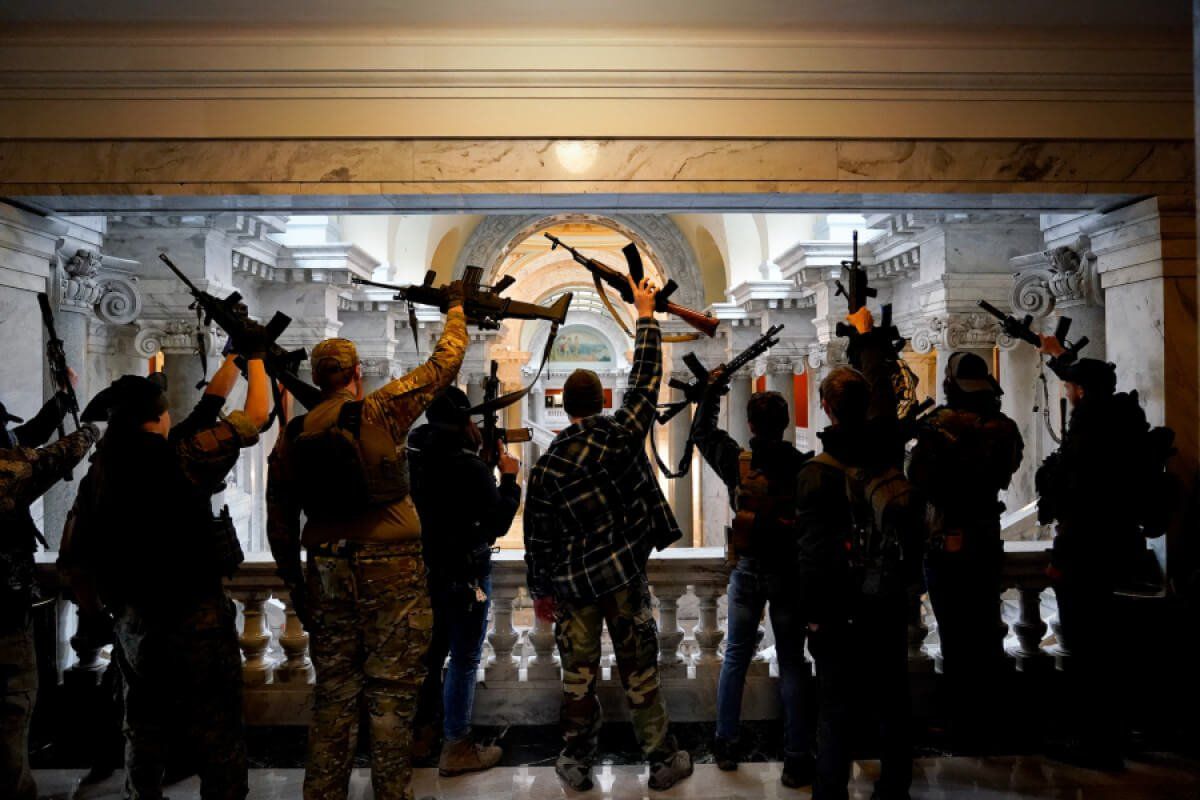 Fully Armed Rally-Goers Enter Kentucky's Capitol Building With No Resistance
February 2, 2020, 6:14 AM
"I'm not a Kentucky resident… I'm a complete stranger. I walked in [and security acted like] 'Cool, come on in. Enjoy the capitol,'" one of the gun-toting men said
Armed gun owners rallied in Kentucky entering the state's capitol building in Frankfort on Friday.
The gathering was organized by the group We Are KY Gun Owners. They were spurred into action when Virginia Gov. Ralph Northam pushed for new gun control measures that led to threats of violence, culminating with Northam declaring a state of emergency earlier this month.
Astonishingly, according to the Louisville Courier-Journal, visitors to the capitol building are banned from entering with umbrellas or sticks that are used for protest signs because they can be "used as weapons," but guns and rifles are permitted.