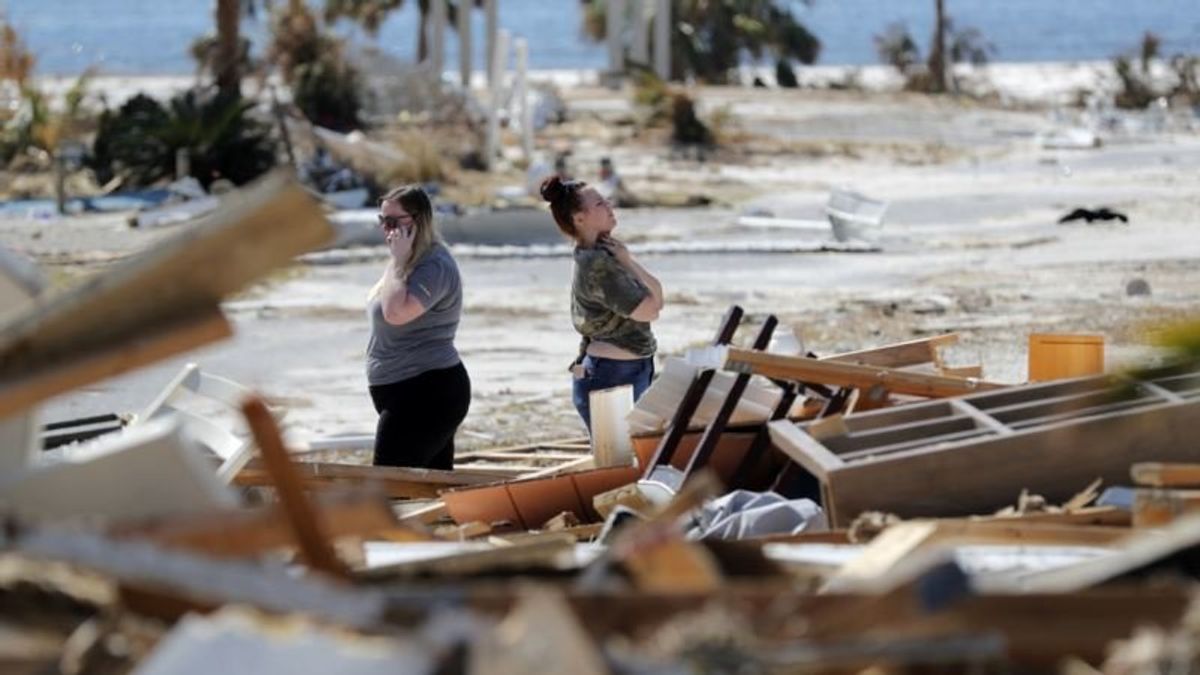 Florida to Bend Voting Rules in Counties Hit by Hurricane
Florida to Bend Voting Rules in Counties Hit by Hurricane
TALLAHASSEE, FLORIDA —
With tens of thousands still without power, Florida Gov. Rick Scott on Thursday relaxed or waived voting rules for eight counties hammered by Hurricane Michael last week.
Scott's order represents a delicate balancing act for the Republican governor since most of the Panhandle counties affected by the decision are GOP strongholds that usually deliver thousands of votes for Republican candidates. Scott himself is challenging Democrat U.S. Sen. Bill Nelson in a closely watched race that could help decide control of the U.S. Senate.
Hurricane Michael roared ashore last week and left a trail of ruin for roughly 80 miles (130 kilometers), stretching from the Gulf of Mexico to the Georgia border.
Using his emergency power as governor, Scott relaxed rules on early voting, including limits on where local election officials are normally allowed to set up early voting sites. He also said that election supervisors could extend the early voting period all the way to Election Day. Florida law requires early voting to wrap up the weekend before Election Day.
The governor's order also allows people to request that mail-in ballots be delivered to a different address than the one on file in the state's voter registration list.
State officials said they made these moves amid reports of damaged polling places, power outages and limits on phone services. The Department of State said in a press release that no voting equipment was damaged.
Under Florida law, Scott could have postponed the election beyond Nov. 6, but there's is an open legal question on whether that authority would have extended to federal races.
In 2014, Scott narrowly won re-election over former Gov. Charlie Crist by more than 64,000 votes, winning seven of the eight counties covered by this executive order. Scott got more than 30,000 votes from this part of the Florida Panhandle, including nearly 28,000 votes in coastal Bay County, which was pounded by the storm.
JOIN US ON RUMBLE LIVE NOW!