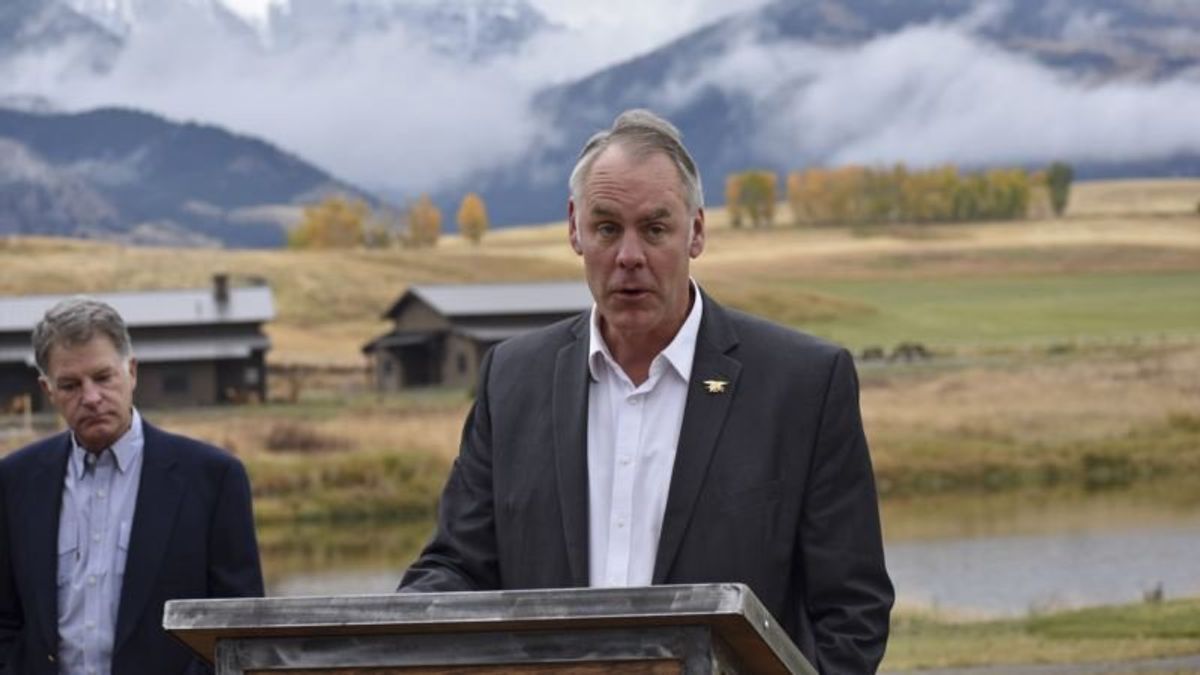 Email: Political Appointee to Lead Interior Department Watchdog
Email: Political Appointee to Lead Interior Department Watchdog
WASHINGTON —
The Trump administration is moving to reassign a political appointee at the Department of Housing and Urban Development to lead an internal watchdog agency at the Interior Department.
An email sent by HUD Secretary Ben Carson to staff says assistant HUD secretary Suzanne Israel Tufts will take over as acting inspector general at Interior. Tufts would replace Mary Kendall, who has served as acting inspector general since 2009.
An administration official told The Associated Press on Wednesday that Tufts won't start her job at Interior until required paperwork is completed. The official spoke on condition of anonymity because Tufts' appointment has not yet been publicly announced.
Carson email
Carson said in the email Friday that he had "mixed emotions" about Tufts' departure, calling her "an extremely enthusiastic and energetic leader who re-established (HUD's) Office of Administration, implementing improvements to the agency's governance and internal controls."
A spokeswoman for the inspector general's office said Kendall remains on the job. The agency "has received no official communication or information about any leadership changes," spokeswoman Nancy DiPaolo said Tuesday.
A spokeswoman for Interior Secretary Ryan Zinke said in a statement: "The position of the Inspector General has been vacant for about 10 years. This is a presidentially appointed, Senate-confirmed position, which would be announced by the White House."
The spokeswoman, Faith Vander Voort, referred questions about Tufts to the White House, which did not immediately respond.
A HUD spokesman declined to comment.
Unusual move
It is unusual for a political appointee to be assigned to another agency, especially an inspector general's office. Kendall oversees about 265 employees, including 80 investigators, who conduct a wide range of inquires at Interior, which oversees more than 245 million acres (380,000 square miles) of public lands, including 417 units in the national park system.
The change at the inspector general's office, if it occurs, comes as Zinke is under investigation on a number of fronts, including his involvement in a Montana land deal with the head of an energy services company that does business with the department. Zinke, a Republican, is a former Montana congressman.
The IG's office also is looking into the department's scuttling of a casino project in Connecticut proposed by the Mohegan and Mashantucket Pequot tribes. The decision, which overruled a staff recommendation, came after Zinke and other officials met with lobbyists for a competing group, MGM Resorts International.
Investigators are also probing how Zinke redrew boundaries of Utah's Grand Staircase-Escalante National Monument. The sprawling monument is one of two that President Donald Trump has shrunk to reverse what he calls overreach by Democratic presidents to protect federally controlled land.
Liz Hempowicz, director of public policy at the Project on Government Oversight, an independent government watchdog, called the move to install Tufts as acting inspector general "politically suspect."
The Trump administration "shouldn't be changing hats right now, when there are numerous investigations left to be completed," she said.
The AP obtained a copy of Carson's email, which was first reported by The Hill.
JOIN US ON RUMBLE LIVE NOW!