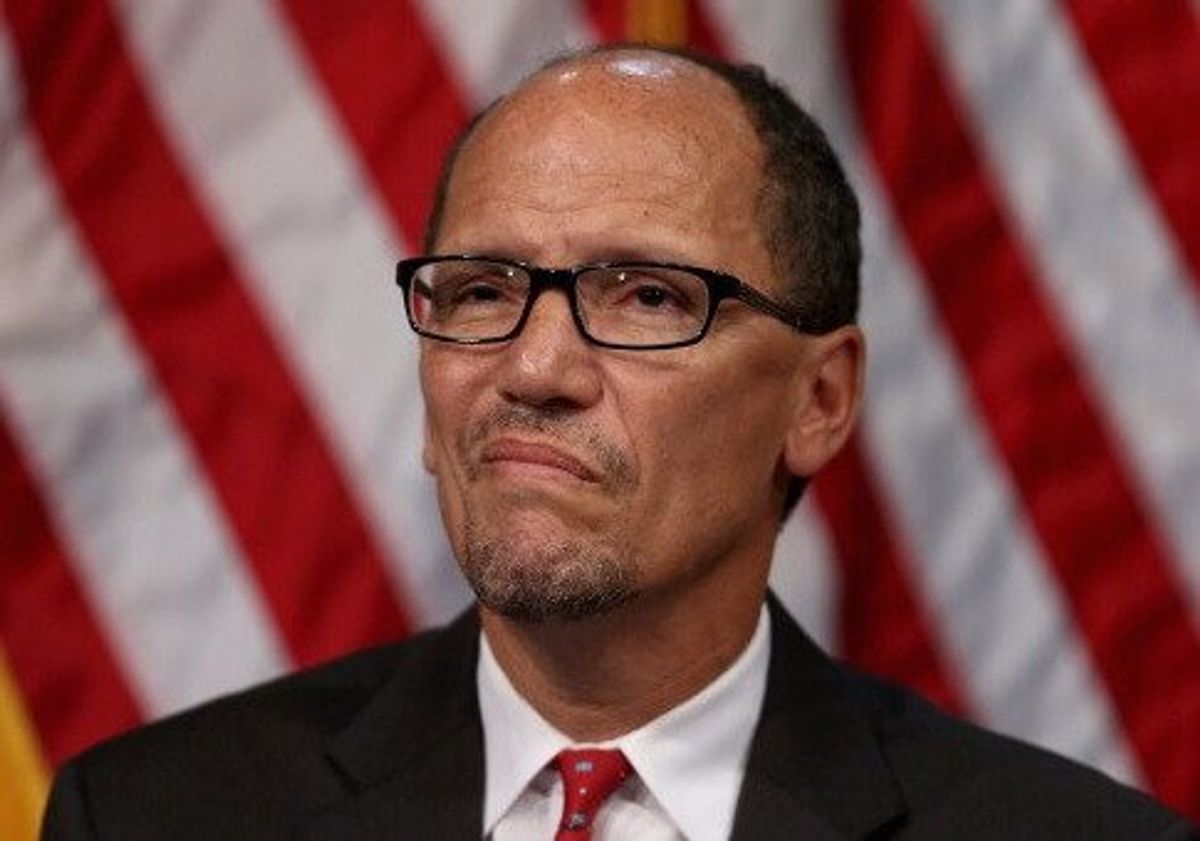 Dire Predictions for Democrats
November 26, 2019, 9:31 AM
Democrats have been trying desperately to remove President Trump from office since his inauguration in January 2017. Actually, the "insurance policy" of the Deep State, the Washington Swamp, and the liberal media, which is an extension of the Democrat Party started even before his election.
The 2 year Mueller investigation turned out to be a complete flop. Now, even the impeachment inquiry has turned the tables on the Democrats with the American people taking notice. The Democrats are in a panic as those who set the traps for Trump are falling into their own snares. The Democrats have painted themselves into a corner and can't seem to find a way out. With events unfolding, here are my dire predictions for Democrats of what will happen very soon.
Prediction: Democrats in the House will impeach President Trump. They have no choice. This is their "Hail Mary" and last ditch effort. The base of the Democrat Party will not have it any other way. Yet, Nancy Pelosi knows she made a colossal mistake yielding to the radicals within the party to start this unjust impeachment inquiry. Even Adam Schiff is walking back some statements to "discuss this with my constituents and colleagues" before making a "final judgment on this." Schiff knows the impeachment inquiry was a failure and the American people see this as a patrician hit job.
Democrats in Trump-won districts are feeling the heat as Republicans have financially outraised Democrats 3-1. While Democrats expected Trump's approval to go down, it has actually risen in the past month. While Pelosi will entertain the idea to just "censure" the president, the Republicans and President Trump are actually looking forward to a trial in the senate, where the president will have the opportunity to question those who the Democrats have been trying to protect.
Prediction: Ruth Bader Ginsburg (RBG) will expire soon. Democrats and the media have tried to make RBG a national icon as she sits on the liberal and radical end of the Supreme Court. She is actually the former counsel for the ACLU, an organization started by atheist Roger Baldwin to remove God from America. RGB is also an atheist and she has a short time to find God. I predict that within 3-6 months she will expire.
The media is covering up the fact that within a year, she has had her 3rd and 4th bout of cancer, in the lung and pancreas. I know about cancer and she is nearly 87 years old and recently reported to have a "stomach bug" and then hospitalized for "fever and chills". She was airlifted from Sibley Hospital to John Hoskins Hospital in an effort to stretch out her life beyond the summer of 2020 in hopes President Trump does not replace her with a conservative justice, Amy Coney Barrett (ACB), which is a prediction of its own.
If RBG were an ordinary person, she would be in hospice enjoying her last moments with loved ones; but Democrats are trying desperately to preserve her. One reason there is grave concern is her stent was blocked or was failing. Another is the cancerous tumors were sure to regrow within the body, metastasizing through her body into other organs. Most likely it is a combination as each could be contributing to biliary obstruction and sepsis making radiation no longer an option.
Democrats know RBG is in bad health and this will push forward an impeachment to the extreme. They will look to the replacement of RBG as war and demand that since Trump has been impeached, he will not be allowed to introduce ACB to the Senate for confirmation.
Prediction: Inspector's General Report on FISA will expose corruption within the Washington Swamp. Soon a 500 page Inspector's General Report will expose how the Deep State had illegally targeted the Trump campaign and the report will be referred to U.S. Attorney John Durham.
Prediction: Impeachment Trial in the Senate finds Trump innocent: This is the easiest prediction of all. On the surface, this may look bad for Trump; but it has already become a trial Democrats are regretting. In their effort to ensnare Trump, they have effectively taken out their leading presidential candidate, Joe Biden, as everything Democrats were accusing Trump of doing was done by Biden. Republicans will expose much corruption by the Democrats causing a backlash, showing their own hypocrisy. There will be zero chance of conviction and politically the Democrats will be shown who they are in the eyes of Americans.
Prediction: U.S. Attorney John Durham hands down many federal indictments for corruption against those who targeted the Trump campaign. Durham is in charge of the origins of the false narrative of the Trump-Russian Hoax and those that conspired to do a "coup" to remove Trump will be arrested.
Predictions: Democrats will nominate a radical like Elizabeth Warren for president and Trump will win in a landslide. More and more people are realizing how radical the Democrat Party has become. There has been so many good things from President Trump's policies over the last three years, such as the economy; but the most important thing the election of President Trump has done is exposed how corrupt Washington has become and how radical the Democrat Party has become.
Prediction: 4 more years to keep draining the swamp, which is Making America Great Again.
By Frank Aquila
###
Frank Aquila is president of the South San Joaquin Republicans and author of the book, "Sarah Palin Out of Nowhere". He can be emailed at mantecarepublicans@yahoo.com