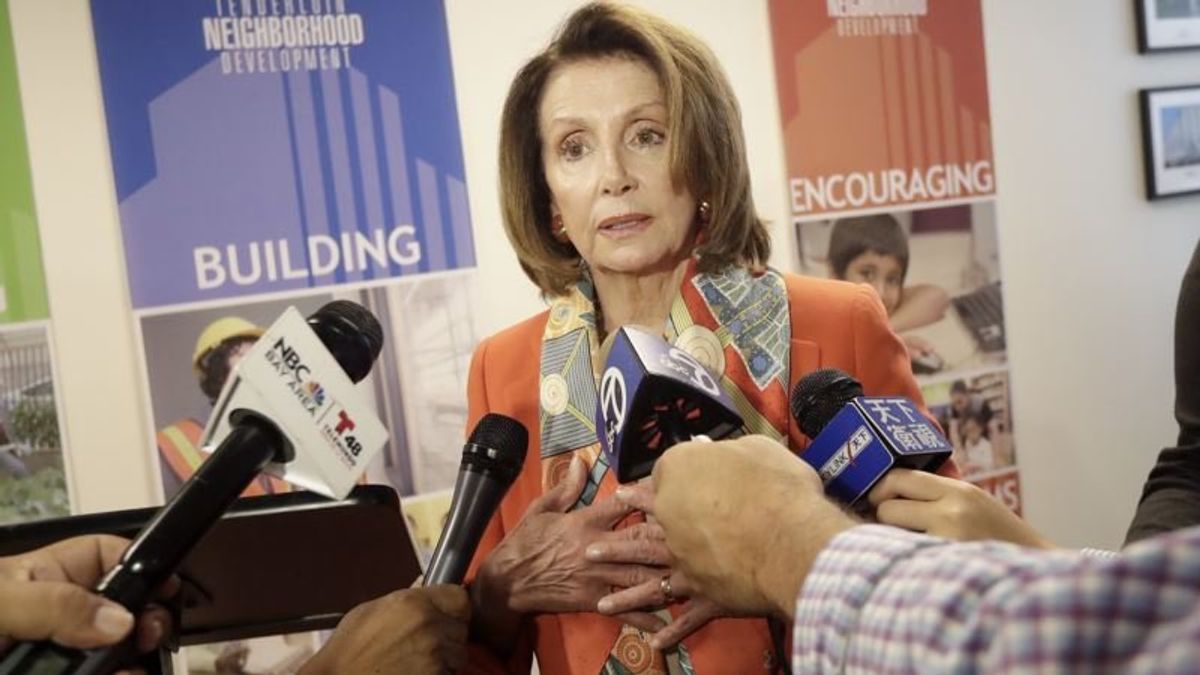 Democrats Quick to Denounce Legal Woes of Trump's Former Aides
Democrats Quick to Denounce Guilty Pleas, Convictions of Trump's Former Aides
U.S. President Donald Trump Wednesday criticized the integrity and legal skills of his former lawyer, Michael Cohen, saying on Twitter that anyone looking for a good lawyer should not retain the services of Cohen. Trump was making his first public statements about his former personal attorney, who a day earlier implicated Trump in a campaign cover-up and faces four to five years in prison when sentenced in December.
Cohen pleaded guilty Tuesday to campaign finance law violations as well as bank and tax fraud. Cohen's pleas came after he testified that Trump directed him to commit a crime by paying hush money to porn star Stormy Daniels and former Playboy model Karen McDougal in the closing weeks of the presidential campaign to influence the 2016 election. Both women said they had affairs with Trump before the election. Trump denies involvement.
After disparaging Cohen, Trump said a short while later his former long-time attorney did not commit any crimes.
At about the same time Cohen pleaded guilty, former Trump campaign chairman Paul Manafort was convicted of eight of 18 bank and tax fraud charges. The charges against Manafort were brought by special counsel Robert Mueller, who is investigating Russian meddling in the election and potential obstruction of justice.
The charges against Manafort were unrelated to the core of Mueller's investigation into whether the Trump campaign colluded with Russia to subvert the 2016 U.S. presidential election in Trump's favor.
Manafort's conviction, however, vindicates Mueller's work as investigators continue to explore potential violations by Trump and those associated with him. Mueller also submitted evidence in the Cohen case to federal prosecutors in New York.
Trump questioned the integrity of the Manafort case, noting a verdict "could not even be decided" on the 10 remaining charges against his former campaign chief, and again called the Mueller probe a "Witch Hunt!"
Eric Holder, the attorney general under President Barack Obama's administration, said on Twitter, "In spite of spurious, unjustified and unprecedented attacks, people in federal law enforcement did their jobs and, as usual, did them well. Guilty plea. Guilty verdict. Criminal acts. This is not a witch hunt."
Despite the widening criminal investigation that raises questions about Trump's own legal jeopardy and threatens to hurt his Republican Party's chances in the November mid-term elections, there were no immediate calls for Trump's impeachment and Republican lawmakers have remained mostly silent.
Democrats, however, quickly reacted to the Cohen and Manafort cases, maintaining they strengthened their belief the Trump White House is beset by scandal.
House Democratic leader Nancy Pelosi issued a statement denouncing Trump, but did not mention impeachment.
"Cohen's admission of paying hundreds of thousands of dollars in hush money 'at the direction of the candidate' to influence the 2016 election shows the president's claims of ignorance to be far from accurate, and places him in even greater legal jeopardy."
Democratic Congresswomen Rosa DeLauro said, "The American people deserve answers regarding the President's role in these corrupt and criminal actions."
Trump attorney Rudolph Giuliani defended his client, saying, "There is no allegation of any wrongdoing against the president in the government's charges against Mr. Cohen. It is clear that, as the prosecutor noted, Mr. Cohen's actions reflect a pattern of lies and dishonesty over a significant period of time."
Cohen's attorney Lanny Davis said in a series of television interviews Tuesday Cohen has information "that would be of interest" to Mueller. Davis said on MSNBC Cohen has details on the "computer crime of hacking" and "whether or not Mr. Trump knew ahead of time about that crime and even cheered it on."
Davis added that Mueller "will have a great deal of interest in what Michael has to say."
Five Trump associates have either pleaded guilty or been charged with crimes since Trump assumed the presidency, including his former national security adviser, his deputy campaign chairman and an ex-campaign policy adviser.
Trump's loyalists reiterated the White House's position that a sitting president cannot be indicted, citing a Justice Department legal opinion that was issued in 2000. Trump's attorneys have said Mueller would comply with the ruling, but Mueller's office has not independently confirmed it.
The long-term impact of the cases will likely depend on how they affect voter turnout in November. A string of Democratic victories would limit Trump's ability to achieve legislative victories and increase the risk of calls for his impeachment.
Some analysts like Andy Smith of the University of New Hampshire Survey Center believe Trump may be able to capitalize on Tuesday's political setbacks by convincing his core supporters he is under siege.
"In mid-term elections, the president's party tends to be less interested and less motivated to vote. But one thing that will motivate people to get out and vote is if they believe the party is being attacked unfairly."
The cases are unlikely to erode support from Trump's political base or the Republican establishment, according to Larry Sabato, director of the University of Virginia's Center for Politics.
"I don't think there's any change at all," he said. "That's the amazing part of it. The Trump base and virtually the entire Republican Party could care less. The polls will bear me out."
Josh McGrew traveled more than 85 kilometers (50 miles) from Huntington, West Virginia to support Trump at a campaign rally Tuesday night in Charleston, just hours after Cohen's guilty pleas and Manafort's convictions. He labeled the investigations a smear campaign and said his support for Trump remained as strong as ever.
"This is all about finding out anything they can in somebody's past," McGrew said. "They haven't come up with anything in a year-and-a- half, almost two years."