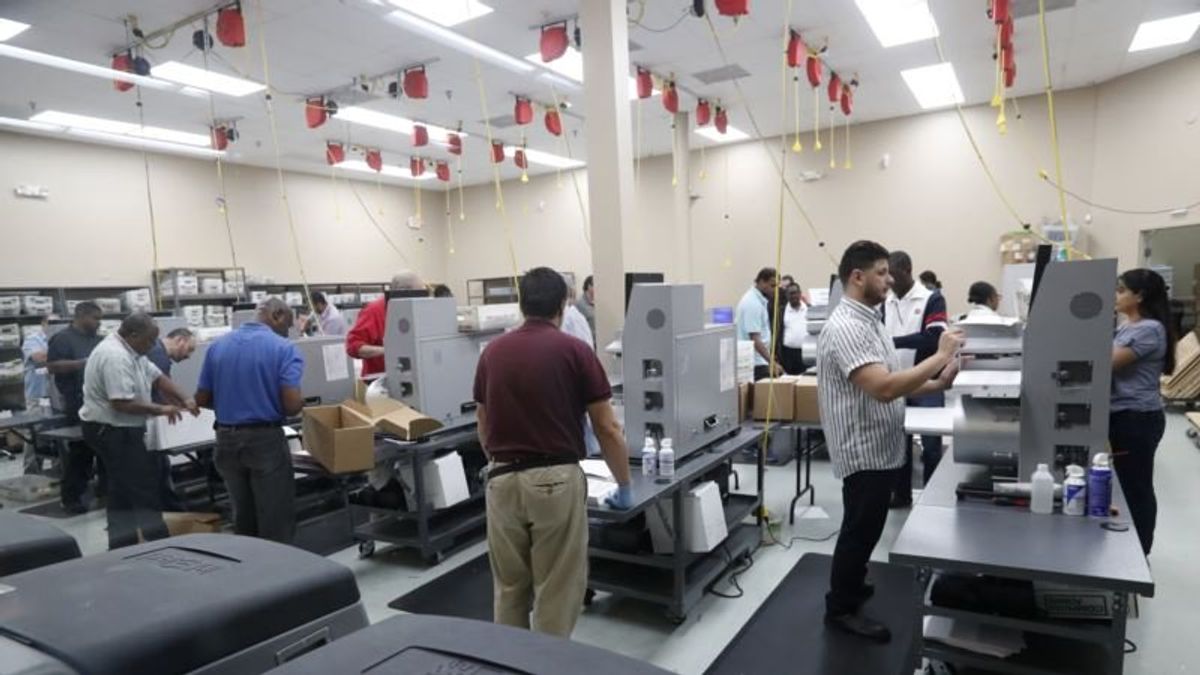 Democrats Gaining as More US Votes Are Counted
November 14, 2018, 11:35 AM
Democrats Gaining as More US Votes Are Counted
U.S. vote counting is still going on, eight days after national congressional elections, with Democrats opposed to President Donald Trump gaining new ground with the latest results.
The day after the November 6 election, Trump said at the White House, "It was a big day yesterday. The Republican Party defied history to expand our Senate majority while significantly beating expectations in the House.
"It was very close to a complete victory," he boasted.
As the results rolled in on election night, it appeared that Republicans might add three or four seats to their 51-49 Senate majority. But a Republican lead for a contest in the southwestern state of Arizona collapsed, giving Democrat Kyrsten Sinema a seat that been held by Republicans for three decades.
Now, with two Senate races yet to be decided in the southern states of Florida and Mississippi, Republicans at most will add two seats to their majority.
In the House of Representatives, Democratic candidates are faring even better.
Democrats reclaimed the House majority for the first time in eight years in the election night vote counting, and now have a 225-200 edge. But Democrats appear poised to add to their majority in the new Congress come January, leading in seven of the 10 undecided races where absentee and mail-in ballots are being counted, all in districts held by Republicans in the current Congress.
Ascendant Democratic leaders in the House have immediately vowed to hold investigations of Trump's business connections with the government he oversees, examine his tax returns that he has refused to release, and call on Trump officials to justify government policies they have adopted in the nearly two years since Trump took office. While they have been in control of both chambers of Congress, Republican lawmakers rarely held hearings on Trump policies that presented the possibility of embarrassing the Republican president and his administration.
Trump is calling the nascent Democratic investigations "Presidential Harassment," and said the prospective probes have given a headache to national stock exchanges this week, leading to stock price losses.
Races for governorships in Georgia and Florida remain undecided amid late vote-counting and recounts, as is the key Senate race in Florida, where Governor Rick Scott, a Republican, is holding on to a 12,500-vote edge over the incumbent Democrat, Senator Bill Nelson. In the Florida race, local election officials are under a Thursday deadline to complete their recount of votes. The Mississippi Senate race is headed to a runoff election on November 27.
In the Florida contest, Scott and Nelson have filed competing lawsuits on various aspects of the vote counting, but the state agency overseeing elections has rejected claims by Scott and Trump there was fraud in the election. Despite the uncertainty of the outcome, Scott attended meetings in Washington for new lawmakers.
Trump has provided a running commentary on the Florida contest, at one point suggesting that Scott, along with Congressman Ron DeSantis, the Republican candidate looking to succeed him as governor, ought to be declared the winners because they were ahead in the initial vote counting on election night.
"When will Bill Nelson concede in Florida?" Trump said on Twitter. "The characters running Broward and Palm Beach voting will not be able to 'find' enough votes, too much spotlight on them now!" Trump was referring to two Democratic strongholds along the Atlantic Ocean shoreline where Nelson, as more votes are counted, has cut into Scott's lead.