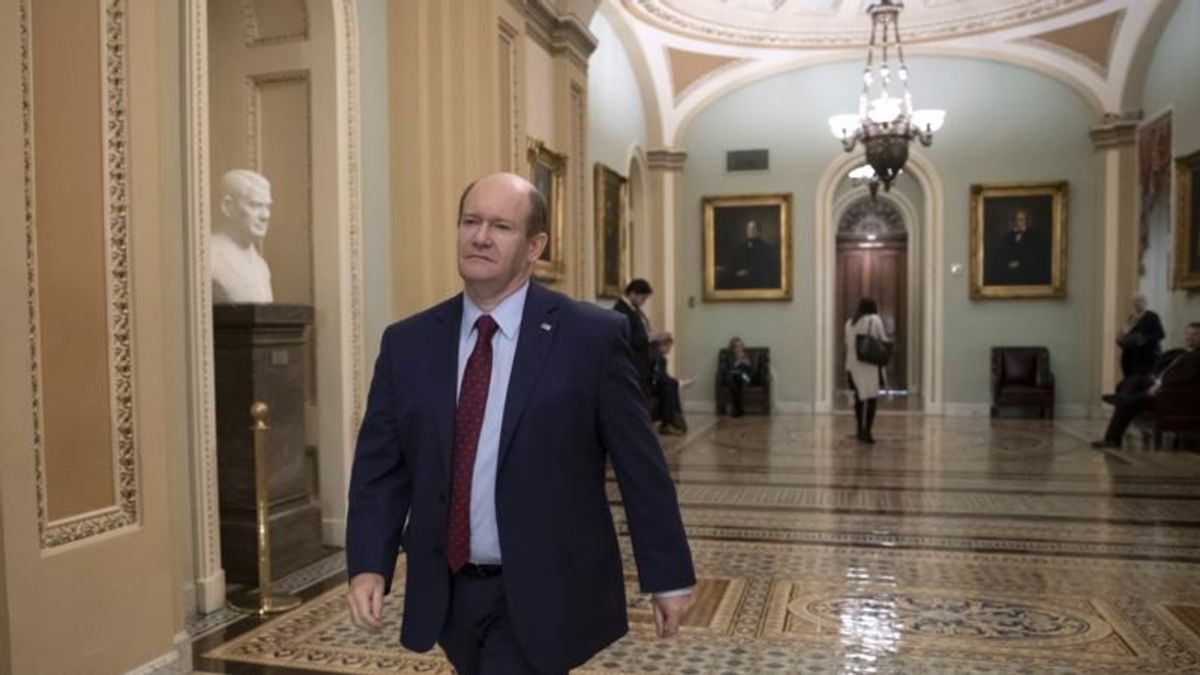 2 US Senators to Defy Republican Leader on Mueller Protections
November 14, 2018, 12:37 PM
2 US Senators to Defy Republican Leader on Mueller Protections
Two U.S. senators, defying opposition from top Republicans, vowed on Wednesday to push for action on a bipartisan measure that would protect a federal investigation into Russia's role in the 2016 presidential election.
Republican Senator Jeff Flake and Democratic Senator Chris Coons said they would take to the Senate floor at around 4:15 p.m. EST, to ask for their colleagues' consent to allow a vote that could anger President Donald Trump, who has repeatedly dismissed the federal probe as a "witch hunt."
But the move was unlikely to succeed. Senate Republican leader Mitch McConnell is firmly against the idea of voting on a measure to protect the investigation, according to an aide.
Another party leader, Senate Republican whip John Cornyn, has said he favors an alternative measure that would simply put the Senate on record as backing the leader of the probe, Special Counsel Robert Mueller.
The effort by Flake and Coons comes a week after Trump set off alarm bells among Democrats and some Republicans by forcing the resignation of Attorney General Jeff Sessions and replacing him with Sessions' former chief of staff, Matthew Whitaker, a Trump loyalist who has criticized the investigation.
Critics of the appointment say Whitaker could fire Mueller or undermine the investigation in some other way.
Flake, who is retiring from the Senate, and Coons want lawmakers to vote on a measure known as the Special Counsel Independence and Integrity Act, which would ensure that Mueller could be fired only for good cause and provide him with recourse to challenge any dismissal in federal court.
The legislation, which the Senate Judiciary Committee approved in a 14-7 vote in April, is supported by the panel's chairman Chuck Grassley and another prominent Republican, Senator Lindsey Graham.
Democrats have called on Whitaker to recuse himself from the Mueller investigation. The Justice Department said on Monday night Whitaker would consult with ethics officials about any matters that could require him to recuse himself.