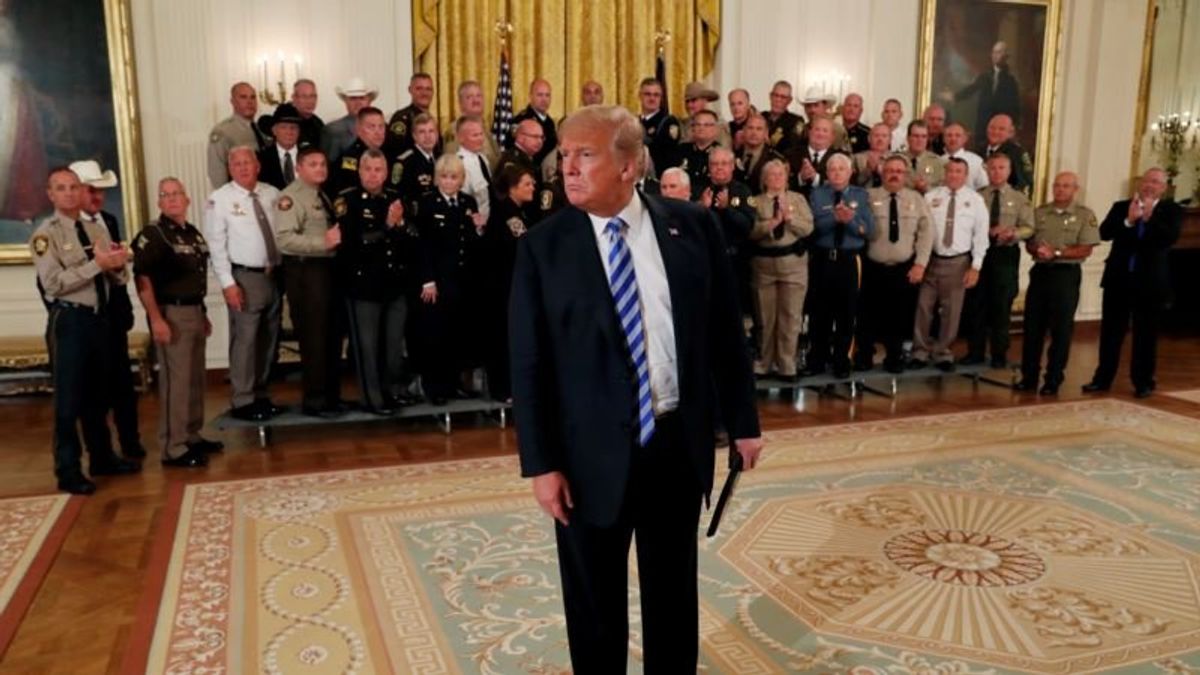 Anonymous Senior White House Official Rips Trump in NYT Op-ed
Anonymous Senior White House Official Rips Trump in NYT Op-ed
The New York Times said it took a "rare step" and published an opinion piece written Wednesday by a person it says is a senior official in the Trump administration detailing how the president's worst impulses are frequently foiled by his own staff.
The author calls President Donald Trump "amoral," as well as "generally anti-trade and anti-democratic."
"Meetings with him veer off topic and off the rails, he engages in repetitive rants, and his impulsiveness results in half-baked, ill-informed and occasionally reckless decisions that have to be walked back," says the author.
The author writes that "it may be cold comfort in this chaotic era," but they want Americans to know that "there are adults in the room."
One surprising revelation is that there were "early whispers" of invoking the 25th Amendment but that "no one wanted to precipitate a constitutional crisis. So we will do what we can to steer the administration in the right direction until — one way or another — it's over."
The 25th Amendment of the U.S. Constitution spells out measures that can be taken for the removal of a sitting president.
The piece did not entirely condemn Trump's presidency.
"There are bright spots that the near-ceaseless negative coverage of the administration fails to capture: effective deregulation, historic tax reform, a more robust military and more," the author wrote.
The piece played into anecdotes from reporter Bob Woodward's new book Fear, which alleged that Trump's own staff would frequently steal important documents off his desk.
Trump referred to the book as "fiction" on Wednesday. He has yet to comment on the Times opinion piece.