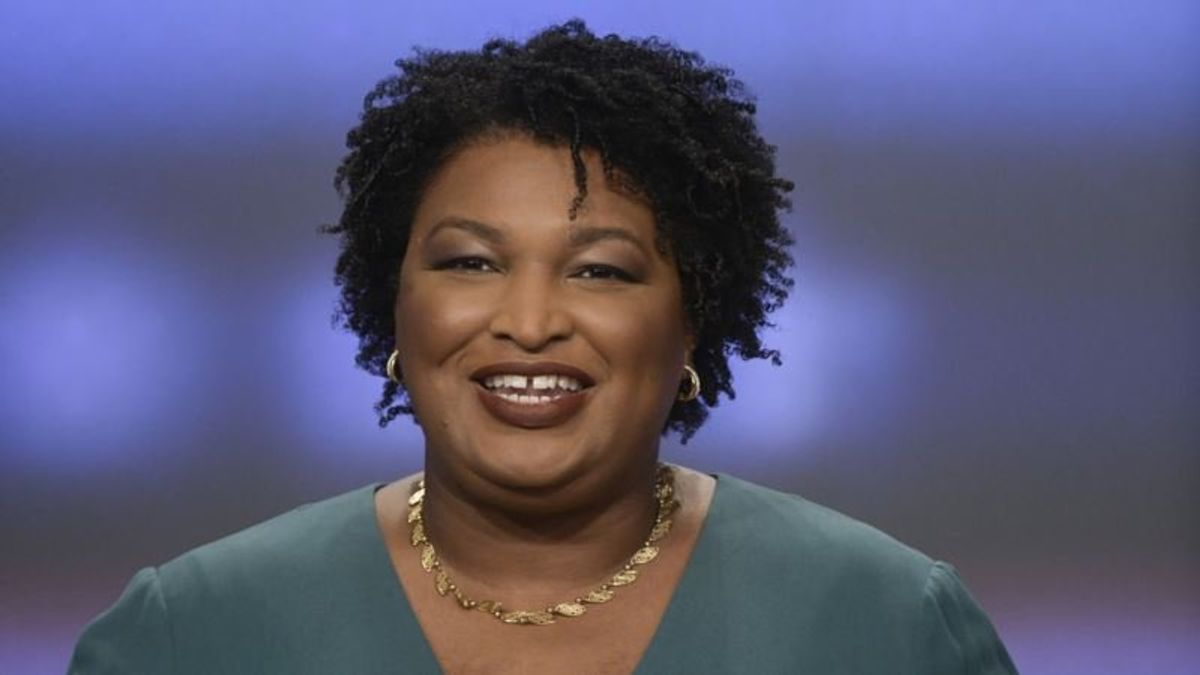 Abrams Says She Can't Win Georgia Governor's Race
November 16, 2018, 6:11 PM
Abrams Says She Can't Win Georgia Governor's Race
ATLANTA —
Democrat Stacey Abrams ended her challenge to Republican Brian Kemp in the Georgia governor's race on Friday but pledged to fight the former secretary of state's "gross mismanagement'' of the elections with a federal lawsuit.
Speaking defiantly to a news conference, Abrams said her actions did not constitute a concession, but she acknowledged that she had no further recourse under the law and that Kemp would be certified the winner.
"Let's be clear: This is not a speech of concession,'' she said. "Because concession means to acknowledge an action is right, true or proper. As a woman of conscience and faith I cannot concede that.''
Officials from Abrams' campaign had told The Associated Press on Thursday that the candidate was considering the unprecedented move of invoking a state law that would let her challenge the results based on "misconduct, fraud or irregularities … sufficient to change or place in doubt the results.''
But ultimately she declined to do so.
Praise for 'her passion'
In accepting Abrams' decision to end her campaign, Kemp said he appreciated "her passion, hard work and commitment to public service.''
"The election is over and hardworking Georgians are ready to move forward,'' he said. "We can no longer dwell on the divisive politics of the past but must focus on Georgia's bright and promising future.''
Kemp, a 55-year-old businessman, has been secretary of state since 2010. He was backed by and had embraced President Donald Trump as he tried to maintain GOP dominance in a state that hasn't elected a Democrat to the governor's mansion since 1998.
Kemp stormed to the GOP nomination with ads featuring everything from the candidate cranking a chain saw and jokingly pointing a gun toward a teen male suitor of his daughter, to Kemp's offer to "round up criminal illegals'' himself in his pickup truck. He's promised a tax cut and teacher pay raises and pledged to continue Georgia's refusal to expand Medicaid insurance under President Barack Obama's 2010 health care overhaul.
Abrams' campaign sparked huge energy across the state and she became a national Democratic star. Election turnout among both sides' energized bases nearly equaled that of the 2016 presidential vote.
Aides close to Abrams said that since the election she had been wrestling with competing priorities: She wanted to advance her assertions that Georgia's elections process — which Kemp managed as secretary of state — makes it too hard for some citizens to vote. But she also recognized that a protracted legal fight would harm that cause and potentially her political future.
2020 battleground?
Kemp's victory is an important marker for Republicans ahead of the 2020 presidential election. His narrow margin already suggests that Georgia, a state Trump won by 5 percentage points in 2016, could be a genuine battleground in 2020. Trump bet big on Kemp, endorsing him ahead of Kemp's Republican primary runoff and campaigning for him the weekend prior to the Nov. 6 election. Now, Trump will be able to return with an incumbent governor as he seeks a second term.
Abrams' political future is less certain. She made believers of old-guard Democrats in Georgia who didn't think a black woman could compete in a general election, and she emerged as the party's clear leader. But the party also has plenty of other ambitious politicians who will want to take advantage of the path that Abrams' has laid out. The next big shot for Democrats is a 2020 Senate race, with Republican Sen. David Perdue making his first re-election attempt.