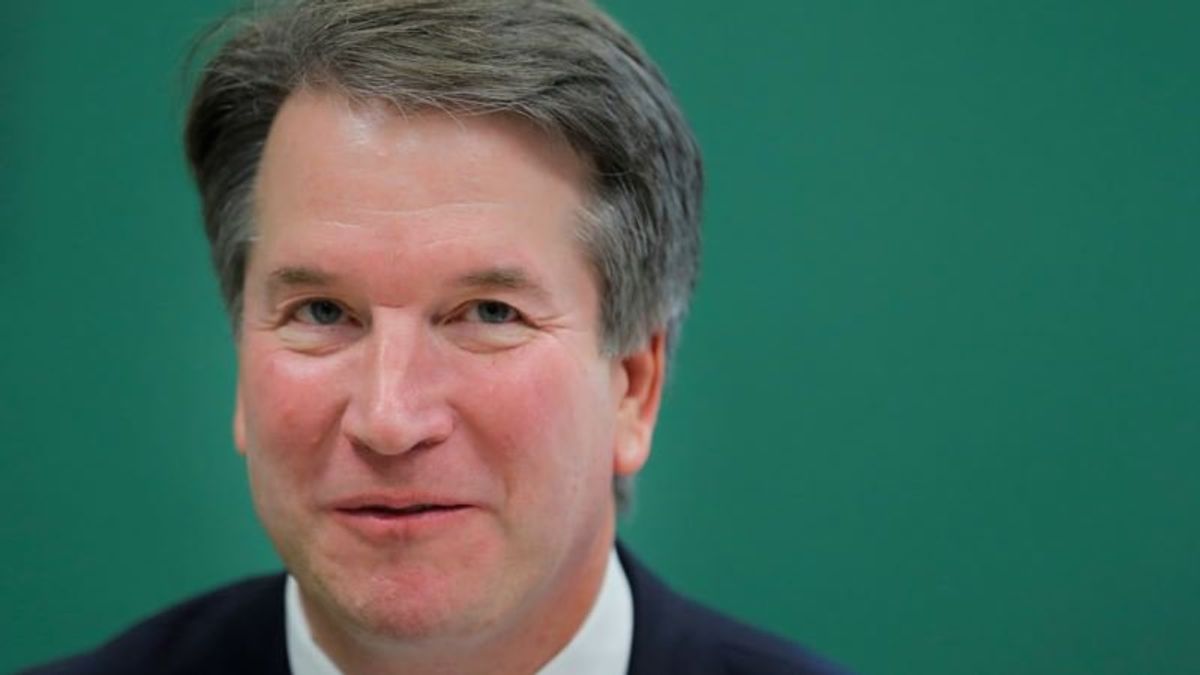 Who is Brett Kavanaugh? 
Who is Brett Kavanaugh?
Judge Brett Kavanaugh was born in Washington in 1965 and has spent his adult life in the area.
He was an only child who credits his mother for his career. Martha Kavanaugh taught history before returning to school for her law degree. She later became a prosecutor and a judge in Maryland.
"My introduction to the law came at our dinner table when she practiced her closing arguments," Kavanaugh said at the White House after President Donald Trump introduced him as his nominee.
He received his undergraduate and law degrees from Yale University. He was a clerk for Supreme Court Justice Anthony Kennedy, whom he has been chosen to replace.
Justice Neil Gorsuch, Trump's first Supreme Court nominee, also worked in Kennedy's chambers during that time.
Kavanaugh next joined the team of independent counsel Kenneth Starr in the investigations of the Clinton administration and the suicide of Clinton aide and White House counsel Vince Foster. At the end of the investigation, Kavanaugh co-wrote the report that served as the basis for President Bill Clinton's impeachment.
Kavanaugh worked in President George W. Bush's White House for five years, including nearly three as Bush's staff secretary.
Bush nominated Kavanaugh to the U.S. Court of Appeals for the District of Columbia Circuit in 2003, but it took three years of contentious confirmation hearings before he was confirmed.
Kavanaugh has written about 300 opinions in his 12 years as an appellate judge, with a consistently conservative record.
Some of those opinions will feature heavily in his confirmation hearings before the Senate Judiciary Committee.
Abortion: Kavanaugh wrote the dissenting opinion last year when the D.C. Circuit Court ruled an undocumented teenager in federal custody could get an abortion. He cited Supreme Court precedents under which he said "the government has permissible interests in favoring fetal life, protecting the best interests of a minor, and refraining from facilitating abortion."
The Second Amendment: Kavanaugh dissented in 2011 from the ruling that upheld a District of Columbia ban on semiautomatic rifles. Kavanaugh cited the Supreme Court in his opinion, saying it had previously "held that handguns — the vast majority of which today are semiautomatic — are constitutionally protected because they have not traditionally been banned and are in common use by law-abiding citizens."
Health care: Kavanaugh also wrote the dissenting opinion in 2011 on the ruling upholding the Affordable Care Act but only on procedural grounds. He said the law's mandate that individuals purchase health insurance or pay a tax penalty to the Internal Revenue Service could not be challenged before any payment was made.
Presidential power: In an article published in the Minnesota Law Review in 2009, Kavanaugh wrote that "Congress might consider a law exempting a president — while in office — from criminal prosecution and investigation, including from questioning by criminal prosecutors or defense counsel."