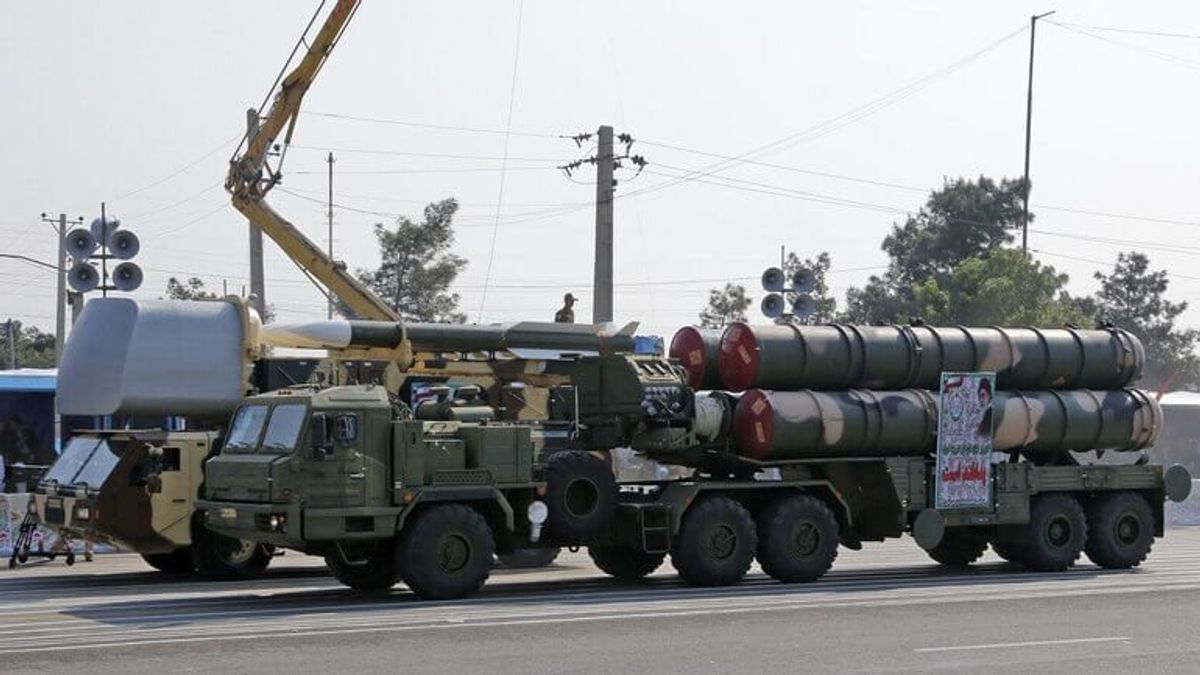 Who can allow Iran freer hand to acquire weapons?
As the international community discusses the future of arms embargoes on the Islamic Republic of Iran and while the US has good reason to push for the extension of the embargo that is due to expire on October 18, it's worth remembering the broader picture.
What is at the stake is not an American way of thinking or that of any other country to that effect. The issue is as European as it is American. It pertains to the fabric of the civilized world in its entirety.
"If Iran is allowed to buy weapons from the likes of China and Russia, more civilians in the Middle East will die at the hands of the regime and its proxies," Secretary of State Mike Pompeo at the beginning of July. He went on to specify that Iran would likely become an arms dealer to other rogue states like Syria and Venezuela, as well as distributing advanced arms to terrorist groups like Hezbollah and Hamas. These outcomes are obviously contrary to American and European interests, but even the financial beneficiaries of Iranian arms sales should be concerned about the overall impact on global stability.
Iran is the undisputed world leader in state sponsorship of terrorism. The significance of that title would be greatly amplified by free access to foreign-manufactured arms. But it's important to note that the clerical regime was able to maintain that status even when embargoes and sanctions were in full effect.
That goal has only become more urgent in recent years, as that influence has come to threaten lives more openly in Europe and the Americas than it had done for many years beforehand. Tehran was famously responsible for a number of devastating terrorist attacks in the 80s and 90s, including some, like the Khobar Towers bombing in Saudi Arabia in June 1996, which claimed American and European lives and the plot to kill Saudi Ambassador in the middle of Washington, DC during the Obama-Biden administration.
A complete picture of the Iranian threat would have to include reference to the deaths that were very nearly attributable to the regime, especially those of foreign nationals – including several American politicians — who were targeted quite directly by Iranian operatives. Literally hundreds of names emerged in this category in June 2018, when two aspiring bombers attempted to cross from Belgium into France while carrying 500 grams of TATP explosive that had been provided to them by a high-ranking Iranian diplomat.
Fortunately, the Iranian-Belgian couple was apprehended before they could follow through on their plan to set off the explosive at the annual gathering of some 100,000 Iranian expatriates and their political supporters outside of Paris. The primary target was Tehran's arch opponent, Maryam Rajavi, an anti-fundamentalist Muslim woman who has been pushing a massive campaign against the Ayatollah's reign at home and abroad. Hundreds of international dignitaries including Rudy Giuliani, President Trump's personal lawyer, and former House Speaker Newt Gingrich were in attendance at that gathering in Paris.
The diplomat, Assadollah Assadi, was arrested in Germany away from his post at the Iranian embassy in Vienna. Another terrorist involved in the same plot was arrested in France. All four are currently in custody in Belgium, waiting for the trial to begin in late November. This will be a landmark case since an acting diplomat has never been arrested in Europe on terrorism charges. Opponents of the Iranian regime are hopeful that the case will reveal crucial details about the threat posed not just by Iranian terrorists but also by the Iranian diplomatic infrastructure on which those terrorists rely.
In the wake of Assadi's arrest, one spokesperson for Belgian law enforcement told reporters that nearly every Iranian consular official is also an agent of Iran's intelligence services. This observation is supported by the fact that diplomats were ejected from several European countries over the course of 2018, after it was revealed that they had played roles in terrorist planning and spying on opposition activists. The French bomb plot was preceded, in March of that year, by a similar effort to attack the compound in Albania that houses approximately 3,000 exiled dissidents affiliated with the main Iranian opposition movement, the People's Mojahedin Organization of Iran, also known as Mujahedin-e Khalq or MEK. And in the United States, two Iranian operatives were indicted for surveilling members of the same organization, in the interest of setting the stage for bombings or assassinations.
I was fortunate to have visited the compound last summer and met many of the exiles who want to return home to a free Iran. I heard their first-hand accounts of being tortured and brutalized by a totalitarian regime that wreaked havoc on the world.
Over the years, it has been established that the Iranian embassies in Europe have been conduits of planning and providing logistics for terror operations in Europe and elsewhere. These embassies and diplomatic posts could easily expand that role to include military grade weapons once Tehran is able to purchase them. And even though the regime's acquisition of such weapons is a danger in and of itself, the danger would be somewhat more contained in absence of the diplomatic infrastructure that currently forms the core of so much Iranian terrorist activity.
By Tudor Dixon