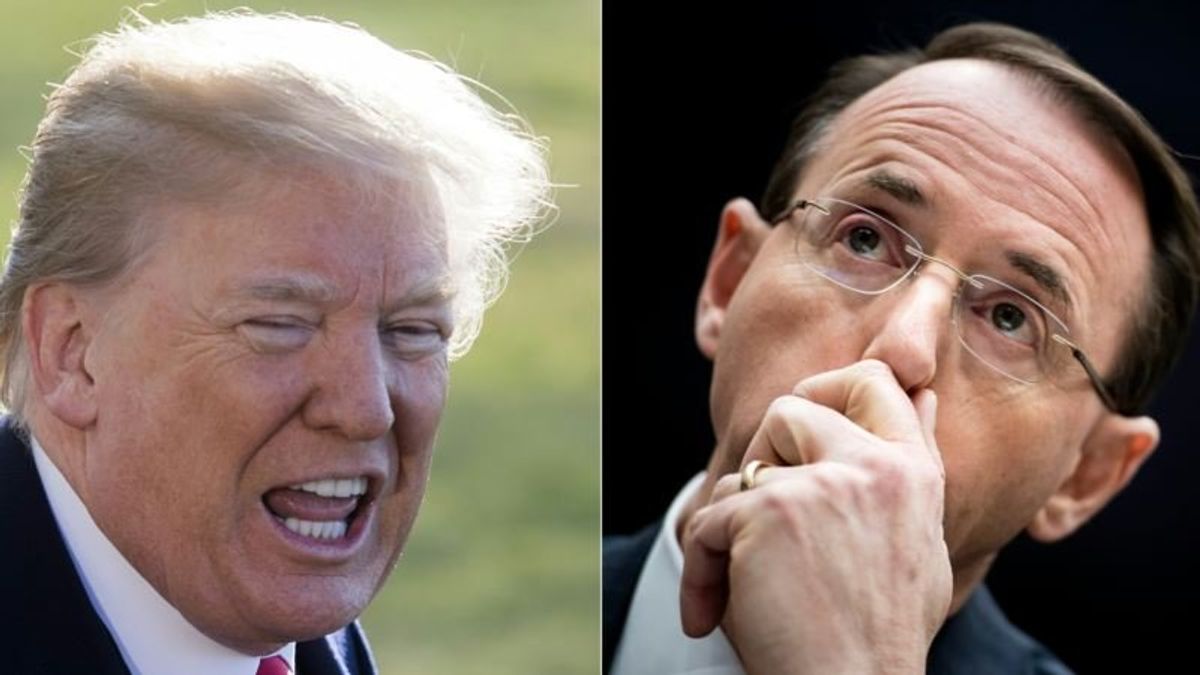 White House: No Date Set for Trump-Rosentein Talks
White House: No Date Set for Trump-Rosentein Talks
The White House says a date hasn't yet been set for a highly anticipated meeting between President Donald Trump and Deputy Attorney General Rod Rosenstein, the man overseeing the special investigation into Russia's interference in the 2016 presidential election.
A recent New York Times report said that Rosenstein had suggested secretly recording Trump to obtain evidence to have him removed from office for being unfit to govern. Rosenstein has issued two statements flatly denying the allegations.
White House Press Secretary Sarah Sanders told Fox News Sunday that the meeting between the two men could happen this week but it also could get pushed back another week given all that has happened in relation to Trump's Supreme Court nominee Brett Kavanaugh.
Rosenstein has overseen the independent Russia investigation led by special counsel Robert Mueller, making him a frequent target of Trump's attacks on the probe.
Trump has complained about the Justice Department's handling of the Russia probe for months but tensions between Trump and Rosenstein appeared to increase recently after recent The New York Times report.
The president's Republican allies have called on Rosenstein to testify before Congress about his alleged suggestion to secretly record Trump.
News reports say Rosentein has agreed to meet privately with lawmakers.
VOA's White House correspondent Patsy Widakuswara contributed to this story.