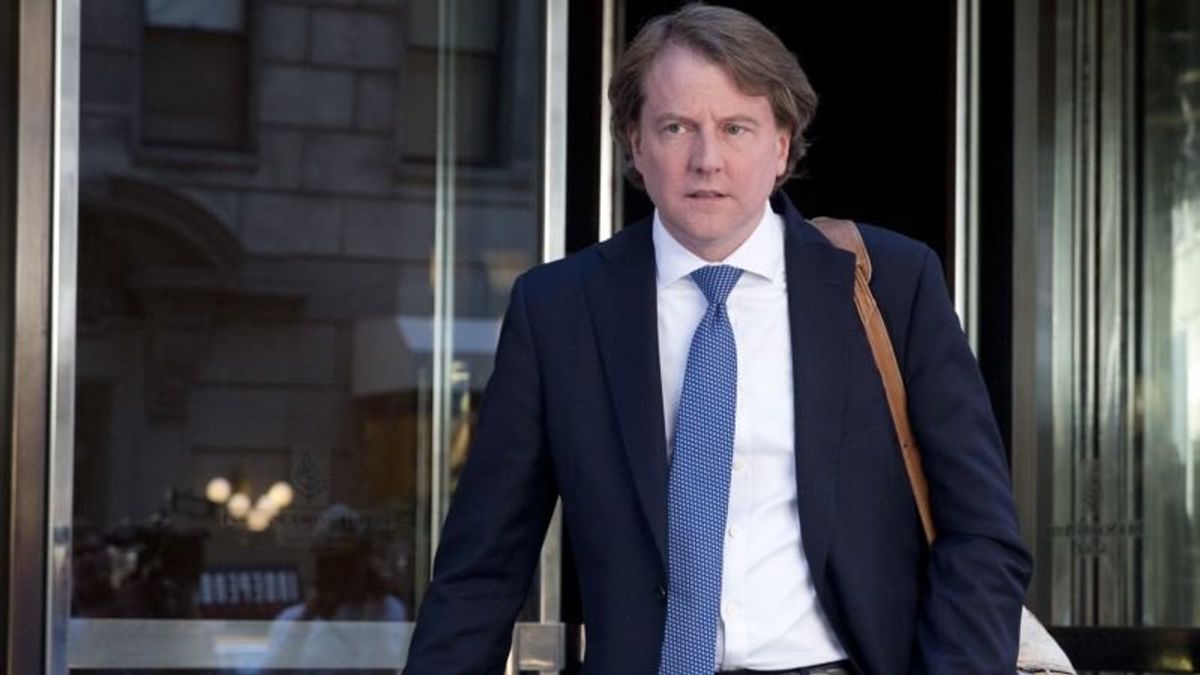 White House Counsel Don McGahn Leaving Soon
White House Counsel Don McGahn Leaving Soon
WASHINGTON —
White House counsel Don McGahn, a key adviser to President Donald Trump, will be leaving his position in the coming weeks, Trump said Wednesday.
The U.S. leader said McGahn, who served as the real estate mogul's lawyer during his successful run for the presidency in 2016 before assuming the top White House legal post, will leave after overseeing the inside Washington campaign to win Senate confirmation next month of federal appellate court judge Brett Kavanaugh to the U.S. Supreme Court.
McGahn has been shepherding Kavanaugh to senators' offices in recent weeks for lengthy introductory meetings with the lawmakers ahead of Kavanaugh's confirmation hearings that start next Tuesday. The White House is hopeful the Senate will confirm Kavanaugh's Supreme Court nomination in time for him to join the court when its new term starts October 1, with McGahn leaving shortly after the confirmation vote.
"I have worked with Don for a long time and truly appreciate his service!" Trump said on Twitter.
Trump has a team of personal lawyers, including former New York Mayor Rudy Giuliani, who have been advising him about special counsel Robert Mueller's ongoing criminal investigation into Russian meddling in the presidential election two years ago, Trump campaign links to Russia and whether Trump, as president, has obstructed justice to thwart the probe.
Trump fired James Comey, the former director of the FBI, who was leading the agency's Russia investigation at the time Trump ousted him, leading to Mueller's appointment, over Trump's objections, to take over the probe.
McGahn has served as the lawyer overseeing White House legal concerns more generally. But his relationship with Trump, by some news accounts, has become more strained in recent weeks when news surfaced that McGahn, with Trump's approval, had voluntarily sat for 30 hours of interviews over several months with Mueller's investigators.
Reports said McGahn answered questions about many of the inside-the-White House events related to actions that Trump has taken, although McGahn's lawyer said he did not implicate the president in wrongdoing.
The 50-year-old McGahn would become the latest in a long line of officials who have left Trump's 19-month presidency, either officials who have been fired, pushed out or voluntarily departed.