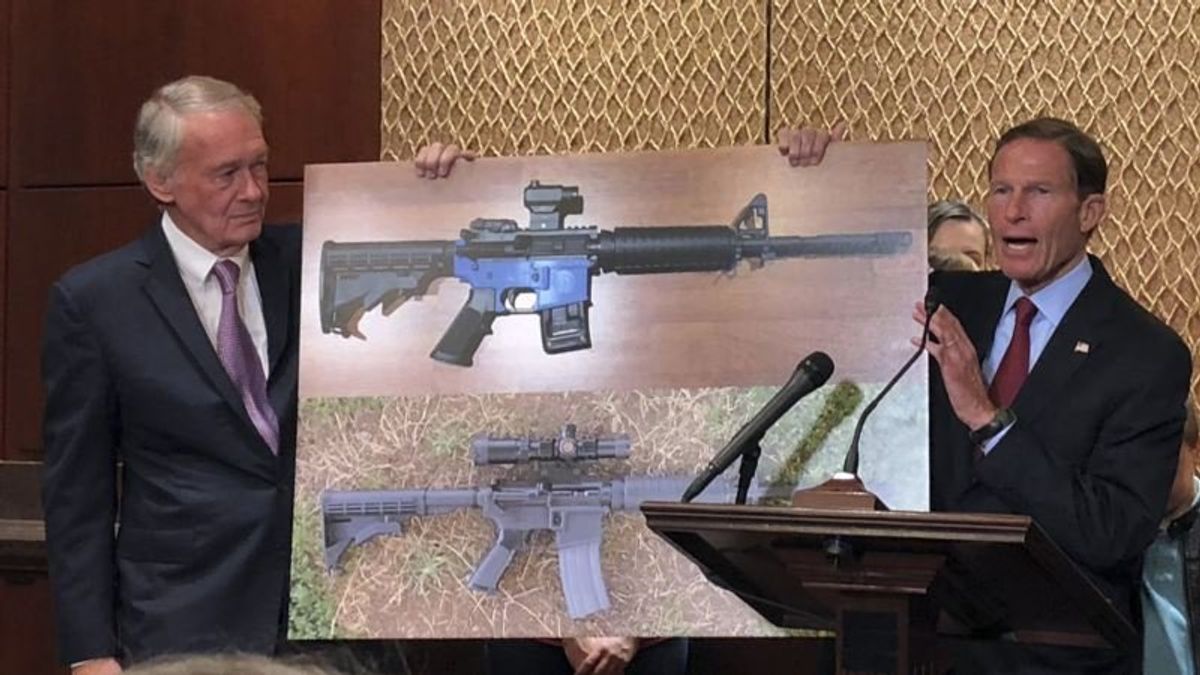 What Are 3-D Printed Guns?
What Are 3-D Printed Guns?
U.S. President Donald Trump on Tuesday raised questions about his own administration's decision to allow designs for 3-D printed guns to be posted online, while several U.S. states are suing to stop the release of the blueprints, due on Wednesday.
Here are some facts about 3-D printed guns and how they are made:
– 3-D printing is the process of making a physical object from a three-dimensional digital model, including layers of plastic, metal or other materials. The first patents for the technology were issued in the 1980s, and it gained in popularity after the first commercially available device was introduced in
2009.
– Though the technology is often used for business applications, individuals can purchase their own desktop 3-D printers for personal use. More than 1 million desktop 3-D printers, which can range in price from several hundred to several thousand dollars, have been sold worldwide since 2015, according to data from research firm Context.
– The first working 3-D printed gun, a single-round pistol called the "Liberator," was designed in 2013 and made almost entirely of 3-D printed thermoplastic components, with the exception of a metal firing pin. Hybrid designs incorporate metal components used in traditional firearms with parts made from 3-D printers.
– Homemade guns such as the Liberator are often known as "ghost guns" because they are unregistered, untraceable and do not have serial numbers.
– The Liberator was created by the self-styled crypto-anarchist Cody Wilson, founder of the Defense Distributed group based in Austin, Texas, which works "for the benefit of the American rifleman," according to its website. The group also sells "Ghost Gunners," milling devices that can assemble parts
of military-standard weapons, including the lower receiver for AR-15s.
– A U.S. federal law, the Undetectable Firearms Act of 1988, bans guns that do not contain enough metal to be detected by screening machines in public places, such as airports and courthouses, but does not require that the metal parts be non-removable. Makers of plastic 3-D printed guns have taken advantage of this loophole by creating metal inserts that are not essential for the gun to function.