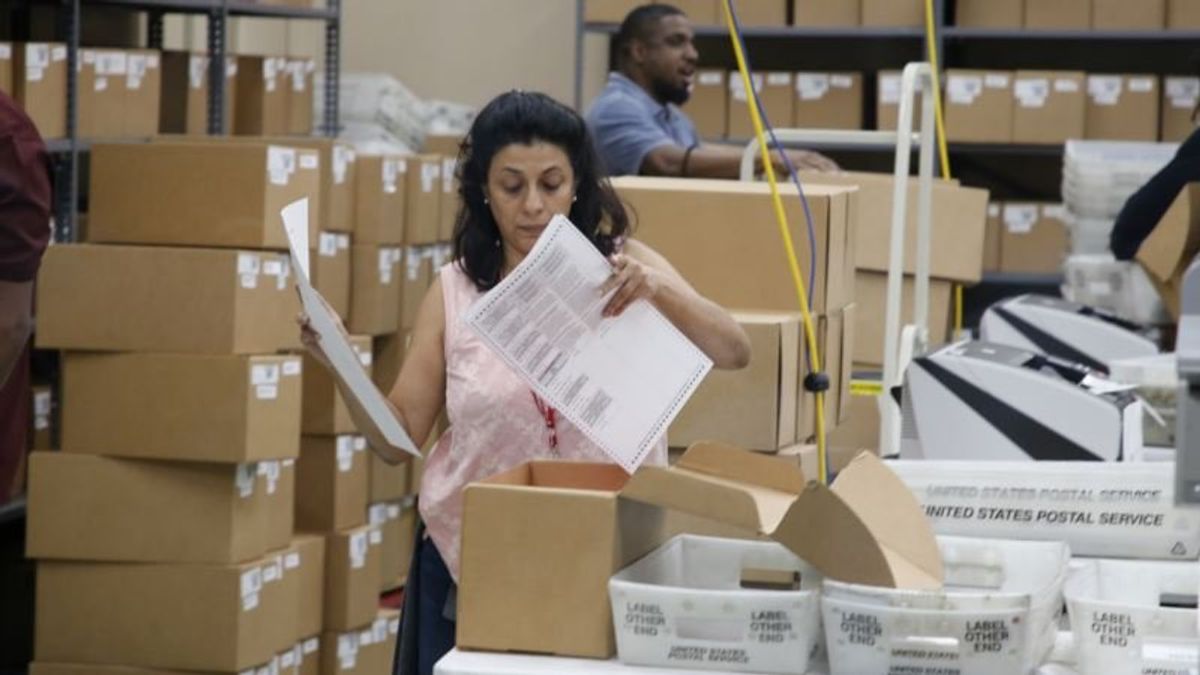 Vote Tallies Due in Florida's Tight Senate, Governor Races
November 10, 2018, 12:22 AM
Vote Tallies Due in Florida's Tight Senate, Governor Races
FORT LAUDERDALE, FLA. —
Unofficial vote tallies in Florida's elections were due by midday Saturday, which could prompt recounts in the hotly contested races for governor and U.S. Senate.
At stake was the tight and acrimonious U.S. Senate race between Republican Gov. Rick Scott and incumbent Democrat Bill Nelson. The governor's race between former Republican U.S. Rep. Ron DeSantis and the Democratic mayor of Tallahassee, Andrew Gillum, might also face a recount.
The recounts reflect a deeply divided electorate in a state that will play a critical role in the 2020 election and will determine whether Nelson will return to Washington for a fourth term or the Republicans will pad their majority in the Senate.
Gillum conceded to DeSantis on Tuesday night, but when the results began to narrow, he said every vote should count. DeSantis has said little about the recount and is instead proceeding as if he won the election, appointing a transition team and preparing to take office in January.
Heated Senate fight
The battle for Nelson's Senate seat has been much more heated, with both sides filing lawsuits and trading verbal jabs. Scott has said Nelson is trying to steal the election, while Nelson is accusing Scott of trying to stop elections officials from counting every ballot.
Scott had asked Florida Department of Law Enforcement to investigate elections departments in South Florida's Democrat-leaning Broward and Palm Beach counties after his lead narrowed in ballot-counting that continued through the week. However, a spokeswoman for the agency said Friday that there were no credible allegations of fraud; therefore, no active investigation.
The governor, meanwhile, filed lawsuits in both counties seeking more information on how their ballots were being tallied. Nelson filed his own federal lawsuit Friday, seeking to postpone the Saturday deadline to submit unofficial election results.
Judges sided with Scott in rulings late Friday ordering election supervisors in the two counties to release information on ballot-counting sought by the governor.
Meanwhile, the Broward Canvassing Board met Friday to review ballots that had been initially deemed ineligible. Lawyers from the campaigns, journalists and citizens crowded into a room to observe the proceedings.
Very tight races
Scott's lead had narrowed by Friday evening to 0.18 percentage points, a lead of less than 15,000 out of nearly 8.2 million ballots cast, and below the threshold for a recount. Florida law requires a machine recount when the leading candidate's margin is 0.5 percentage points or less, and a hand recount if it's 0.25 or less.
In the race for governor, DeSantis was leading by 0.43 percentage points late Friday.
A third statewide race that could go to a recount, the agriculture commissioner race between Democrat Nikki Fried and Republican Matt Caldwell, is the tightest of all, with Fried holding a 3,120-vote lead, a margin of 0.039 percent.