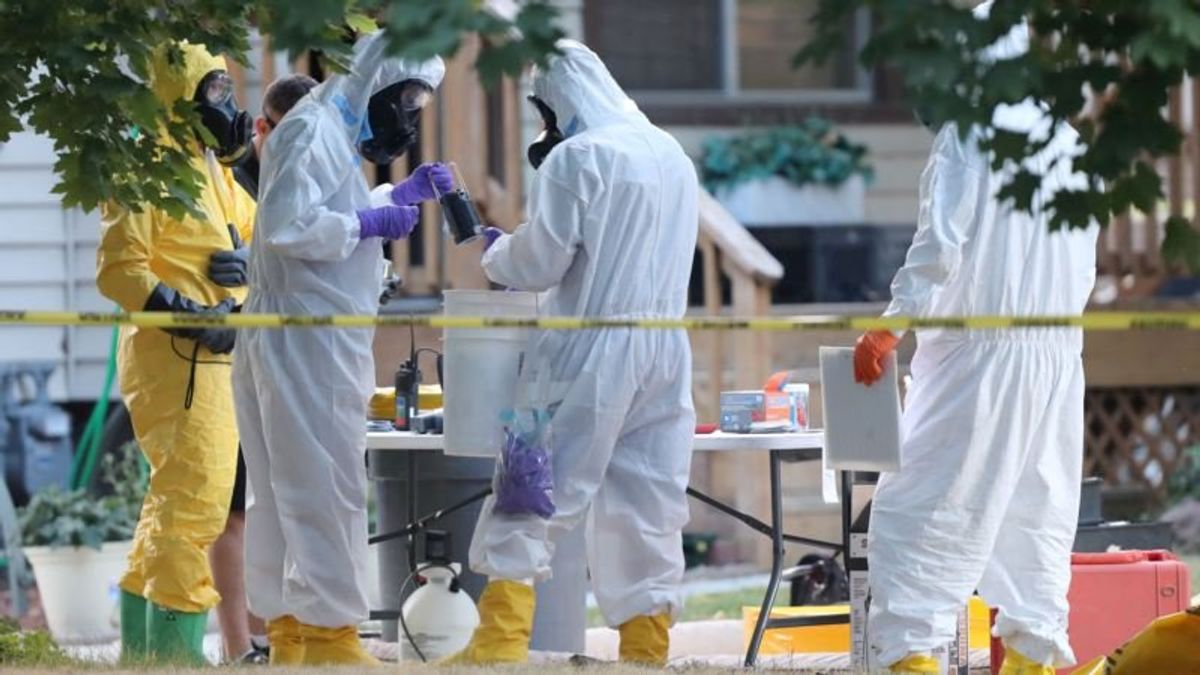 Utah Vet Charged in Ricin Threat Against Trump, Mattis
Utah Vet Charged in Ricin Threat Against Trump, Mattis
A U.S. Navy veteran from Utah was charged Friday with threatening President Donald Trump, Defense Secretary James Mattis, the FBI director and an admiral by mailing them letters containing castor beans, from which the deadly poison ricin is derived.
The criminal complaint, filed in U.S. District Court in Salt Lake City, charged William Clyde Allen III with one count of threatening to use a biological toxin as a weapon and four counts of mailing threatening communications.
Allen, 39, could face up to life in prison if convicted, said Melodie Rydalch, a spokeswoman for the U.S. Attorney's Office in Salt Lake City.
He is accused of mailing ground-up castor seeds in separate envelopes addressed to Trump, Mattis, FBI Director Christopher Wray and Admiral John Richardson, chief of U.S. naval operations. Each envelope contained a note reading "Jack and the Missile Bean Stock Powder," according to an FBI affidavit filed in the case.
No one hurt
None of the letters reached its intended recipient, and no one was hurt, officials said.
The accused perpetrator, who ended his four-year Navy stint in 2002 as a seaman apprentice, was not hard to find. The envelopes, all postmarked Sept. 24, bore Allen's name and return address, the affidavit said.
He was arrested Wednesday at his home in Logan, Utah, about 83 miles north of Salt Lake City, and confessed to sending the letters with castor beans he had purchased online, the affidavit said.
It said Allen told investigators that he mailed the letters "to send a message" but did not elaborate.
The FBI said each envelope tested positive for ricin in two different laboratory examinations, but neither the complaint nor the affidavit explicitly alleged that they were tainted with ricin itself.
The Pentagon has said the two envelopes intercepted there were found to contain only ground castor seeds, which are harmless but triggered the ricin alert.
Earlier threats
Extracting ricin from castor beans "is relatively easy and does not require technical expertise" but is dangerous, the FBI affidavit stated.
Tiny doses are lethal to humans if ingested, inhaled or injected, causing death within 36 to 72 hours of exposure. There is no known antidote.
Authorities said Allen has threatened the government before, including an email he sent the CIA in 2015 threatening to kill then-President Barack Obama, and a bomb threat he made against an Air Force Base in Texas last year.
Allen was presented the charges at his initial court appearance on Friday before a U.S. magistrate in Salt Lake City and was ordered to remain in the custody of federal marshals at least until a detention hearing set for Oct. 15, Rydalch said.
No plea was entered. A public defender appointed to represent him, Lynn Clark Donaldson, declined comment on the case.
JOIN US ON RUMBLE LIVE NOW!