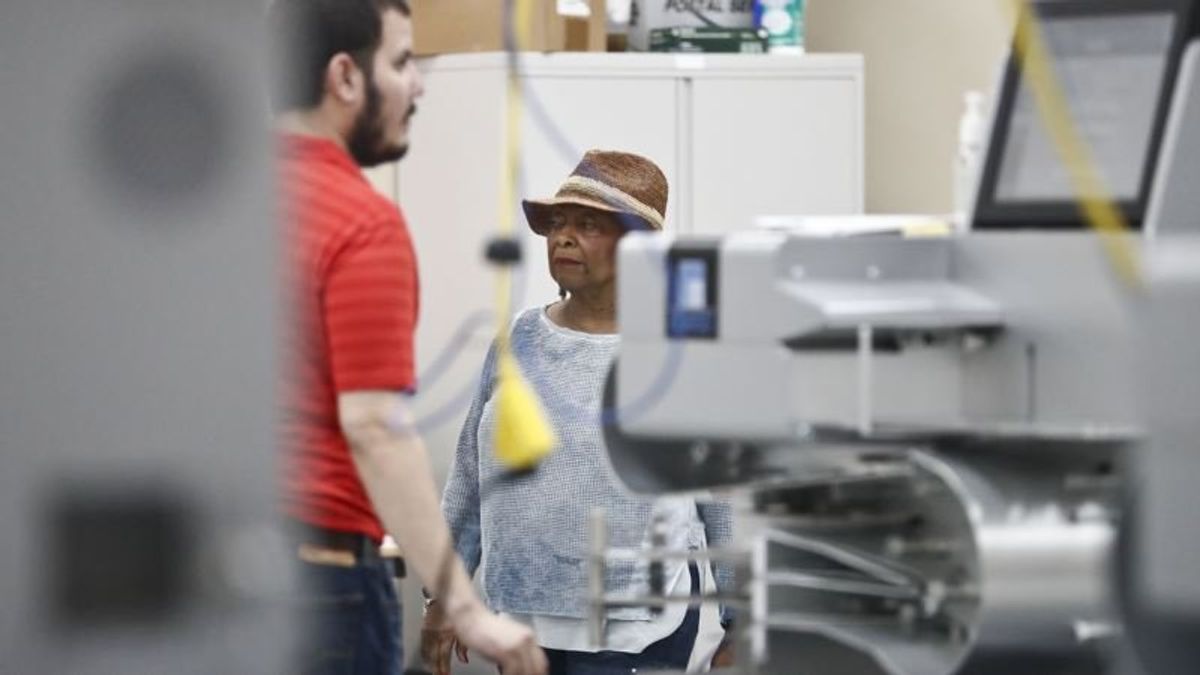 US Vote Counting Continues in Close Races
US Vote Counting Continues in Close Races
WASHINGTON —
U.S. election authorities counted and recounted vote totals in several too-close-to-call elections Monday, nearly a week after voting ended in national congressional contests.
Much of the attention centered on the southeastern state of Florida, where the outcome was in doubt in two races where Republicans hold narrow edges.
In a U.S. Senate election, Florida Governor Rick Scott is maintaining a 12,500-vote lead over the incumbent Democrat, Senator Bill Nelson, while in the governor's race to succeed Scott, Congressman Ron DeSantis leads the Democrat, Tallahassee Mayor Andrew Gillum, by nearly 34,000 votes.
Trump weighs in
U.S. President Donald Trump, who campaigned several times for Scott and DeSantis, contended on Twitter that the Florida recount of the two contests is fraudulent and ought to be called off, with the two Republicans declared the winners because they were ahead as the first results were announced last Tuesday.
"The Florida Election should be called in favor of Rick Scott and Ron DeSantis in that large numbers of new ballots showed up out of nowhere, and many ballots are missing or forged," Trump claimed. "An honest vote count is no longer possible-ballots massively infected. Must go with Election Night!"
Later, Trump blamed Monday's 1-percentage point drop in stock market indexes on Democrats, saying, "The prospect of Presidential Harassment by the Dems is causing the Stock Market big headaches!"
As a result of the elections, starting in January, Democrats will retake control of the House of Representatives from Trump's Republican colleagues and have vowed to launch investigations of Trump and his administration's policies.
Gillum responds to Trump
Gillum, with his own tweet, rebuffed Trump about the Florida elections, telling the U.S. leader, "You sound nervous."
Gillum, looking to become the state's first African-American governor, had initially conceded the election to DeSantis, but over the weekend said, "I am replacing my earlier concession with an unapologetic and uncompromised call to count every vote."
The contentious recount in both Florida races is statewide, but the Republican allegations of fraud center on two counties — Broward and Palm Beach — along the Atlantic Ocean shoreline. In both jurisdictions, Democratic voters are in the distinct majority. As absentee votes there have been counted in recent days, Scott and DeSantis election night leads have diminished.
Scott warns 'liberals'
Scott told Fox News on Sunday, "No ragtag group of liberal activists or lawyers from [Washington] will be allowed to steal this election." Scott has filed three lawsuits contesting various aspects of the recount of his contest against Nelson, but the Florida state agency that oversees elections and is controlled by Scott has said it has not found evidence of fraud.
Florida Democrats compared Scott to a strongman striking out at foes.
"Rick Scott is doing his best to impersonate Latin American dictators who have overthrown Democracies in Venezuela and Cuba," the state party said in a statement. "The Governor is using his position to consolidate power by cutting at the very core of our Democracy."
Arizona, Georgia
Election officials are also still counting votes in several other undecided contests elsewhere in the U.S., including several close elections for seats in the House of Representatives, as well for a Senate seat in the southwestern state of Arizona and the governorship of the southern state of Georgia.
In the Arizona race, Democratic Congresswoman Kyrsten Sinema has pulled ahead of Republican Martha McSally, another congresswoman, by 32,000 votes with tens of thousands of mail ballots yet to count.
In Georgia, the Republican candidate, former secretary of state Brian Kemp, is holding a 58,000-vote edge over his Democratic challenger, Stacey Abrams, a state lawmaker who is trying to become Georgia's first African-American governor. Abrams filed a federal lawsuit Sunday asking a judge to delay vote certifications in Georgia.