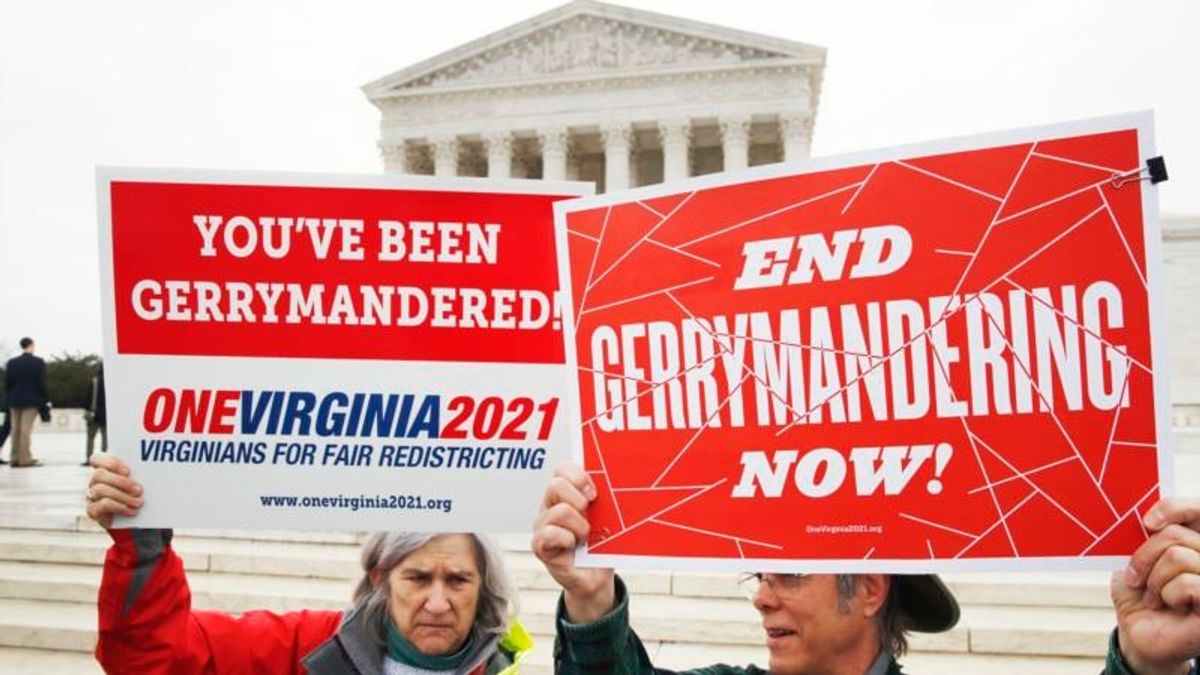 US Supreme Court Acts in Gerrymandering Cases
US Supreme Court Acts in Gerrymandering Cases
The U.S. Supreme Court Monday has ruled against state Democrats in a case concerning partisan gerrymandering in Wisconsin, sending it back to a lower court for a decision.
Gerrymandering is the process of redrawing lines of a state's electoral districts in order to gain an electoral advantage. Gerrymandering on racial and ethnic grounds was ruled unconstitutional by the Supreme Court in 1993, in the case Shaw v. Reno.
The Wisconsin case, Gill v. Whitford, concerned the boundaries of the state's legislative districts. The plaintiffs in the case argued the districts drawn by the state's Republican-controlled legislature following the 2010 midterm elections unfairly favored the party.
The court said that while its decision "expresses no view on the merits of the plaintiffs' case," they would send the case to the lower courts in order for the plaintiffs to present evidence "that would tend to demonstrate a burden on their individual votes."
In October, during oral arguments, Chief Justice John Roberts dismissed attempts to discern partisan gerrymandering as "sociological gobbledygook."
'Yet another delay'
"Today's decision is yet another delay in providing voters with the power they deserve in our democracy," said Chris Carson, president of the League of Women Voters of the United States, in a statement. "Partisan gerrymandering is distorting and undermining our representative democracy, giving politicians the power to choose their voters, instead of giving voters the power to choose their politicians."
Separately, the U.S. Supreme Court also sidestepped a definitive ruling in a similar case in Maryland. The court did not immediately block congressional district lines drawn by Democrats to maximize the party's advantage.
The high court could soon decide on whether to take up a similar case from North Carolina.
Redistricting in the U.S. happens every 10 years, and Monday's decision is regarded as especially important, coming ahead of the next round of redistricting in 2021.
Earlier this year, Pennsylvania's Supreme Court ordered the state to redraw its federal congressional districts, breaking a Republican gerrymander of the state.
JOIN US ON RUMBLE LIVE NOW!