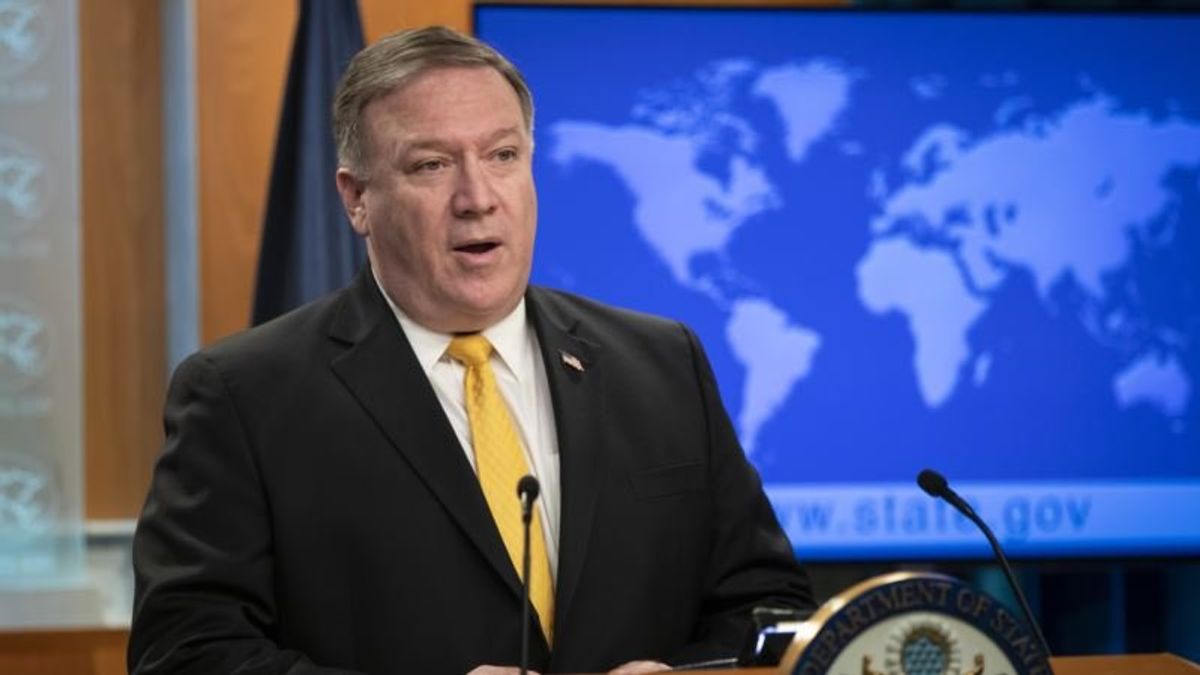 US State Department to Host First Summit on Religious Freedom
US State Department to Host First Summit on Religious Freedom
U.S. Secretary of State Mike Pompeo is hosting the United States' first-ever conference on religious freedom, bringing together government officials, religious leaders, rights advocates, and members of civil society organizations from around the world.
Pompeo told Vatican News the mission for the summit, which begins Tuesday, is "really straightforward and important." He said, "It is to spread the word of the importance of religious freedom for every individual around the world.
"People of all faiths should have the right to worship as they please, or if they choose not to, they should be permitted to do that as well," he told Vatican News in an interview last week.
Pompeo said there will be more than 40 foreign ministers from around the world attending the three-day conference, the largest number of foreign ministers ever gathered at the State Department.
He said the Trump administration sees a deep connection between religious freedom, human rights and economic interests.
"When individuals are permitted to act and behave freely with respect to their faith, they have the capacity for greatness," Pompeo said. "Investors prefer countries that have broad religious freedom" and "see places with religious freedom as places more open and with less risk."
In a separate interview, Pompeo told the Christian Broadcast Network (CBN) the conference will lead to a number of initiatives that will be announced during the gathering. He said it will also be beneficial to get so many people together in a single room talking about religious freedom.
"We know many countries struggle to give religious freedom to their citizens — they'll see how other countries have overcome those challenges, how they have moved toward a more religiously tolerant society," he said.
When asked by CBN about his own faith, Pompeo said, "I am an Evangelical Christian. I know that not everyone shares that faith, but it's important — it's important not only to Christians, but people of all faiths have the capacity to worship in the way that they desire, that they do so without fear of retribution from their government."