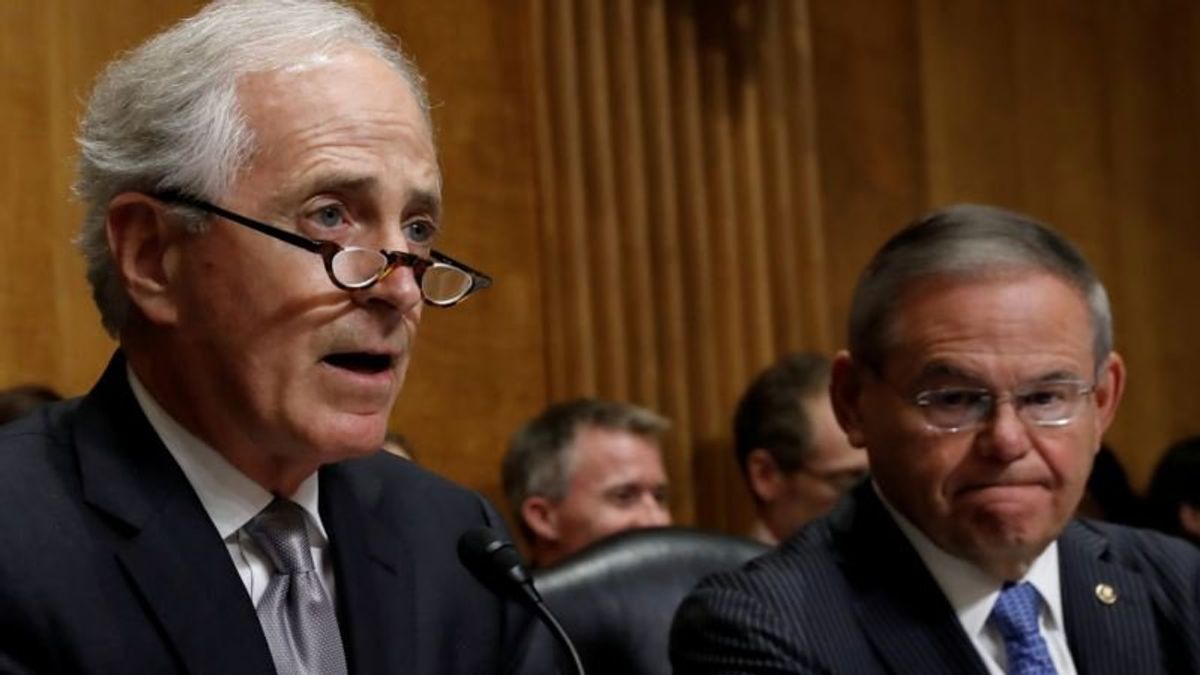 US Senators: Trump Won't Claw Back Aid Without a Fight
August 16, 2018, 10:30 PM
US Senators: Trump Won't Claw Back Aid Without a Fight
WASHINGTON —
Leaders from both parties on a powerful Senate committee vowed Thursday to push back if President Donald Trump moves ahead with plans to bypass Congress and roll back billions of dollars from the U.S. foreign aid budget, including funds for programs in Syria and the West Bank and Gaza.
The White House Office of Management and Budget (OMB) has asked the State Department and USAID to submit information for a "rescission" package targeting foreign assistance, an administration official told Reuters, speaking on condition of anonymity.
Trump's focus on his "America First" agenda has meant fewer funds for foreign assistance, and his administration has pushed repeatedly to cut the amount of money sent abroad since he took office in January 2017.
Cutting money Congress appropriated
The rescission process cuts money that has been appropriated by Congress but has not been spent. The nearly unprecedented move by Mick Mulvaney, the former Republican congressman who heads the OMB, would cut foreign assistance already approved by Congress.
Several administration officials said OMB was targeting roughly $3.5 billion in funds that were no longer needed for their original purpose. The cuts could include more than $200 million that Trump froze in March for recovery efforts in Syria.
Senator Bob Corker, the Republican chairman of the Senate Foreign Relations Committee, and Bob Menendez, the panel's ranking Democrat, both said they would seek to stop the move.
"I don't know how they can do that legally, but we certainly look forward to seeing how to counter that, if that's the case," Corker said during a Foreign Relations Committee hearing.
Nominations could suffer
Menendez said the latest plan "would be a devastating blow" to the State Department and the U.S. government's main aid agency, the U.S. Agency for International Development.
Menendez later told Reuters he would consider blocking nominations by the Trump administration if the plan went ahead.
"If they do it in the way that they're going to … in essence it effectuates a cut without Congress being able to act, then I have to look at the nominations in a whole different light," Menendez said.
The State Department and USAID were not immediately available to comment. The OMB said it did not comment on "alleged leaks and will not discuss deliberative and pre-decisional information."
Cuts attempted earlier
According to a cable obtained by Reuters, in which the OMB advised the department and USAID of its plans, "the package will focus on expiring international assistance funds that the administration considers unnecessary.
"If Congress fails to take action to release the funds they will remain on hold until the end of the fiscal year, September 30, at which point they will expire and be returned to the treasury," the cable read.
The Trump administration tried to slash foreign aid in this year's budget, but lawmakers objected and Trump ended up signing a budget that did not include the cuts.
Earlier this year, the administration tried to slash $15 billion in domestic spending, including $7 billion for a children's health insurance program, using the rescission process.
That plan failed to pass Congress.