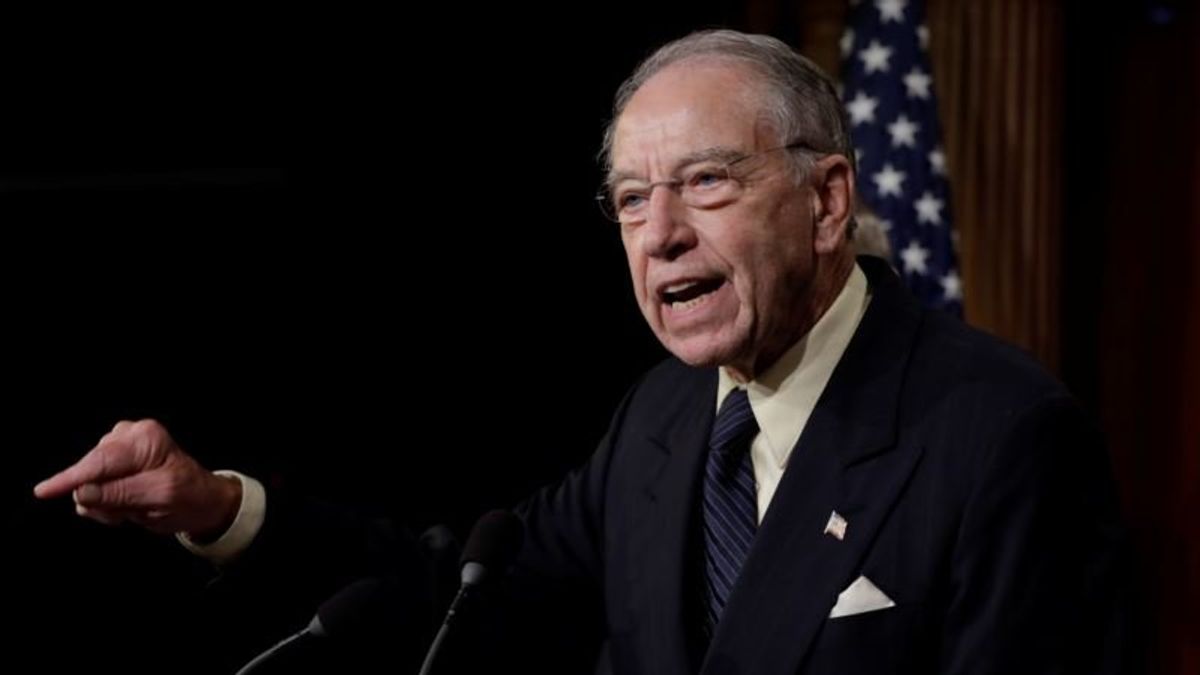 US Senator Calls for Probe into Kavanaugh Accuser Swetnick, Her Attorney
US Senator Calls for Probe into Kavanaugh Accuser Swetnick, Her Attorney
U.S. Senate Judiciary Committee Chairman Chuck Grassley has called on the Justice Department on Thursday to launch a criminal investigation into one of Supreme Court Justice Brett Kavanaugh's accusers and her lawyer.
The Republican lawmaker wants prosecutors to determine if Julie Swetnick and her lawyer, Michael Avenatti, made false statements to Congress last month about Kavanaugh.
Swetnick said in a sworn statement disclosed by Avenatti during Kavanaugh's Senate confirmation process last month that Kavanaugh was at a party where she was gang raped. Kavanaugh has denied the allegation, which Swetnick said occurred when they were in high school in the 1980s.
Grassley also wants the Justice Department to investigate whether Swetnick and Avenatti attempted to obstruct his committee's investigation into allegations made by Swetnick and others against Kavanaugh.
"For the law to work, we can't just brush aside potential violations," Grassley said.
Avenatti responded on Twitter, saying it is "ironic" Grassley is now pursuing investigations.
"He didn't care when it came to putting a man on the SCOTUS (Supreme Court of the United States) for life. We welcome the investigation as now we can finally get to the bottom of Judge Kavanaugh's lies and conduct. Let the truth be known," he said.
Two other women accused Kavanaugh of sexual misconduct when Kavanaugh was in high school and in college.
Grassley's request for the probe does not mean the Justice Department will comply.
JOIN US ON RUMBLE LIVE NOW!