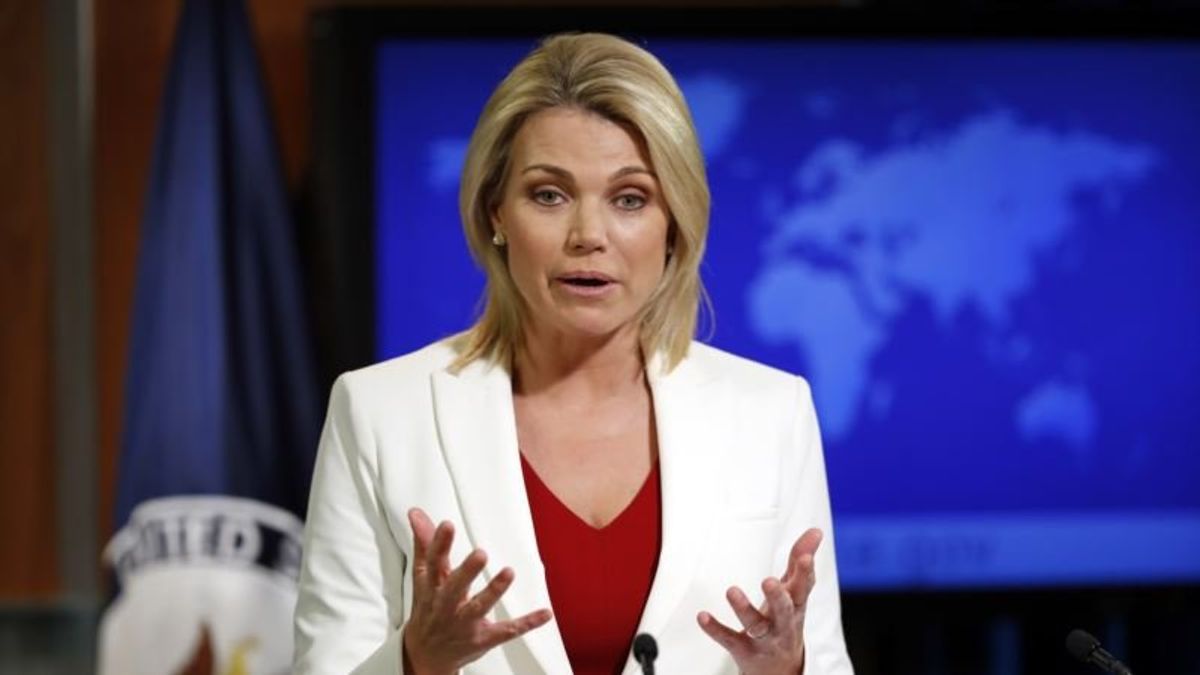 US Seen Unlikely to Change Course at UN Under Nauert 
December 7, 2018, 3:35 PM
US Seen Unlikely to Change Course at UN Under Nauert
UNITED NATIONS —
While there may be a change in U.S. leadership at the United Nations as Ambassador Nikki Haley departs and State Department spokeswoman Heather Nauert takes her place, analysts say there is unlikely to be a change in the direction of U.S. policy and attitude at the organization.
"For better or worse, the administration's U.N. policy is pretty established at this point, and there's no reason to expect that Nauert will deviate from the 'America First' course that Haley, [National Security Adviser John] Bolton and [Secretary of State Mike] Pompeo have set," Stephen Pomper, the International Crisis Group's U.S. program director said in an email to journalists Friday.
"The question is whether she has the negotiating skills to deal behind the scenes with the Russians and the Chinese over issues like North Korea," Richard Gowan, senior fellow at the U.N. University Center for Policy Research in New York, told VOA. "Nikki Haley did not have diplomatic experience, but she did have experience of political negotiation in South Carolina, Nauert doesn't have that sort of background."
Influential role
Haley, who plans to leave her U.N. post by the end of this year, has had an unusually influential and high-profile role as ambassador. During the first year of the Trump administration, she stepped into a void left by then-Secretary of State Rex Tillerson and elevated her profile both domestically and internationally. She has had President Donald Trump's ear and support and became instrumental on important issues, including North Korea, Iran and moving the U.S. Embassy to Jerusalem.
But with the arrival of Pompeo and Bolton in the past year, Haley's influence has declined.
"Haley lost a degree of autonomy when John Bolton became the national security adviser, because he had strong views about the U.N.," the International Crisis Group's Pomper noted.
Bolton is a former U.S. ambassador to the United Nations and he famously holds a great deal of disdain for the organization. He once said that if the U.N. building "lost 10 stories [floors], it wouldn't make a bit of difference."
Nauert will also have to carve out her own style of leadership at the U.N. While Haley has been tough in public, "taking names" of countries who do not align with U.S. interests, she is by most accounts collegial in private. Nauert, a former Fox News journalist, lacks political or diplomatic experience.
"The upside is that this could mean a bit less grandstanding for the domestic base," said Pomper. "The downside is that she is likely to have less weight with counterparts, Congress and the president."
Guterres 'ready' for U.S. diplomat
U.N. Secretary-General Antonio Guterres, who took office a few weeks before Trump in 2017, told VOA on Friday that "I cannot make any comments before the Senate confirmation, but I am ready to work very effectively with any ambassador of the United States."
The secretary-general has cultivated a close working relationship with Haley. The United States is the largest single donor to the U.N.'s regular budget, contributing more than $1.2 billion annually, and Haley and Guterres have worked together to implement reforms to make the U.N. more efficient, in part to save U.S. taxpayers money.
"That process is still ongoing, and Nauert is going to need to work closely with Guterres to make sure these reforms are fulfilled and they do have financial benefits for the U.S.," the U.N. University's Gowan said.