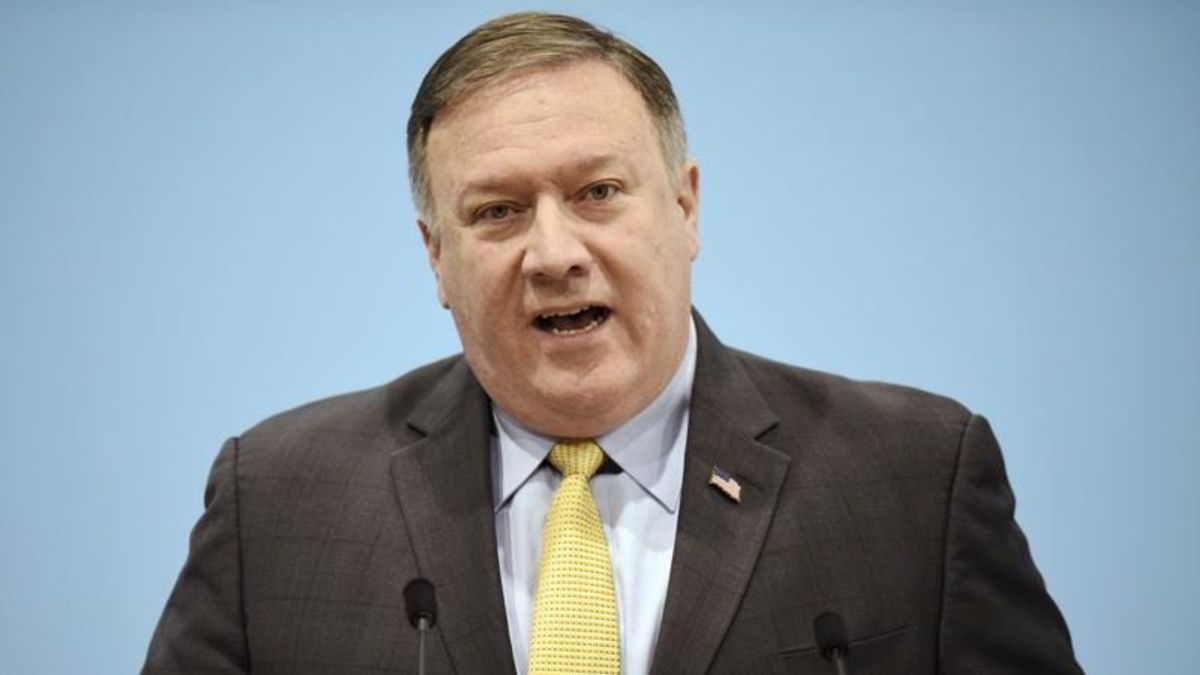 US-Pakistan Tensions Flare Before Pompeo Trip
US-Pakistan Tensions Flare Before Pompeo Trip
ISLAMABAD —
Pakistan has dismissed as "incorrect" reports the United States has canceled $300 million in military aid to the country, saying Washington owed the money to Islamabad for expenses incurred on fighting terrorism.
Foreign Minister Shah Mehmood made the remarks a day after the Pentagon disclosed it decided to scrap the funds because Pakistan was not doing enough against terrorist groups inside its borders.
"It is not a cut in any [U.S.] aid, it is not assistance. This is our own money which we have used for improving regional security situation and they had to reimburse it to us," Qureshi told reporters Sunday in Islamabad.
The controversy is the latest to hit Islamabad's troubled relationship with Washington, coming a few days before Secretary of State Mike Pompeo together with General Joseph Dunford, chairman of the Joint Chiefs of Staff, are scheduled to visit the South Asian nation.
This will be Washington's first high-level dialogue with Islamabad since the new government of Prime Minister Imran Khan assumed office following recent elections.
Qureshi confirmed his American counterpart will visit Pakistan Wednesday and downplayed suggestions the funding row has fueled mutual tensions.
The aid the Pentagon has decided to scrap was to come from a so-called U.S. Coalition Support Funds established to help Pakistan counter terrorism and secure its volatile porous border with Afghanistan.
"Due to a lack of Pakistani decisive actions in support of the South Asia Strategy the remaining $300 million was reprogrammed," said Pentagon spokesman Lieutenant Colonel Kone Faulkner on Saturday.
The spokesman explained the plan will be submitted to Congress for approval and it will bring the total amount withheld from Pakistan under the Coalition Support Funds to $800 million since early this year.
Pressure on Taliban
Observers see the cancellation of Coalition Support Funds funds as pressure on Islamabad to prevent Taliban insurgents from using Pakistani soil for plotting attacks inside Afghanistan.
"This is not something that we were not expecting," a senior Pakistani security official told VOA on condition of anonymity, citing continued deterioration in bilateral ties. In January, U.S. President Donald Trump suspended all military assistance to Pakistan accusing the country of rewarding past assistance with "nothing but lies and deceit."
Pakistani officials defend their counterterrorism record and cite "massive human and economic losses" militancy has inflicted on the country after it joined the U.S. war. Islamabad rejects U.S. accusations of inaction, saying they stem from Washington's military failures in Afghanistan.
Prime Minister Khan told reporters on Friday his government will hold talks with Pompeo's delegation to seek a "mutually beneficial" relationship with the United States that will be based on "mutual respect."
Senator Mushahid Hussain, who heads the foreign affairs committee of the upper house of parliament, tells VOA the stoppage of $300 million will undermine Pompeo's visit.
"On the eve of the most important visit to Pakistan by an official American [delegation] since the new government took office, Pakistan-American relations are hanging by a thread," Hussain cautioned.
The influential Pakistani Senator alleged an"outmoded, zero-sum "ideologically-driven" U.S. foreign policy is making Washington "increasingly less relevant to Asia than before." Hussain cited tension in the U.S. relations with China, Russia, and Iran.
Pakistani officials insist that Coalition Support Funds funds also cover the costs on maintenance of the country's ground and air lines of communications, commonly known as GLOCS and ALOCS respectively, U.S. and NATO use to ferry key supplies to their troops in the landlocked neighboring country. They say Pakistan is using its own funds and fencing the country's long porous border with Afghanistan to promote regional stability.
New alliances
Trump's decision to suspend military assistance to Pakistan has also shut training and educational programs for Pakistani military officers under the bilateral cooperation.
In a rare cooperation agreement with Pakistan last month, Moscow agreed to open doors of its military institutions for training Pakistani army officers, underscoring intensified efforts Russia has been making to seek closer relations with Islamabad.
China has also deepened ties with Pakistan in all fields and is investing unprecedented billions of dollars in the country to help its traditional ally overcome its economic and energy challenges.
Beijing, Moscow, Tehran and Islamabad have lately increased political and security cooperation to jointly fight the emergence of Islamic State in Afghanistan.
But top American military commanders accuse Russia of trying to destabilize and undercut international gains in Afghanistan by maintaining ties to the Taliban insurgency, charges Moscow denies.